Recently, I had the pleasure of indulging in 1919's succulent fall/winter menu in which taste and texture are taken to new heights. With classic dishes and new twists, there's food aplenty to feast on.
The new menu showcases local produce like chayote and beets, as well as, familiar flavors like a risotto inspired by our famous arroz con tocino (rice with salt pork). One of my favorite parts about the fall/winter menu is the newly incorporated meat section where you can enjoy decadent cuts such as the A5 Miyazaki wagyu, a prime eye of rib, or a 45-day dry aged New York steak. The wine selections to be paired with the new menu were chosen by sommelier Luis Alfonso Do Santos along with chef Cuevas.
Our evening began with an amuse bouche of Steak Tartare with XO Sauce and a dreamy White Truffle Crostini.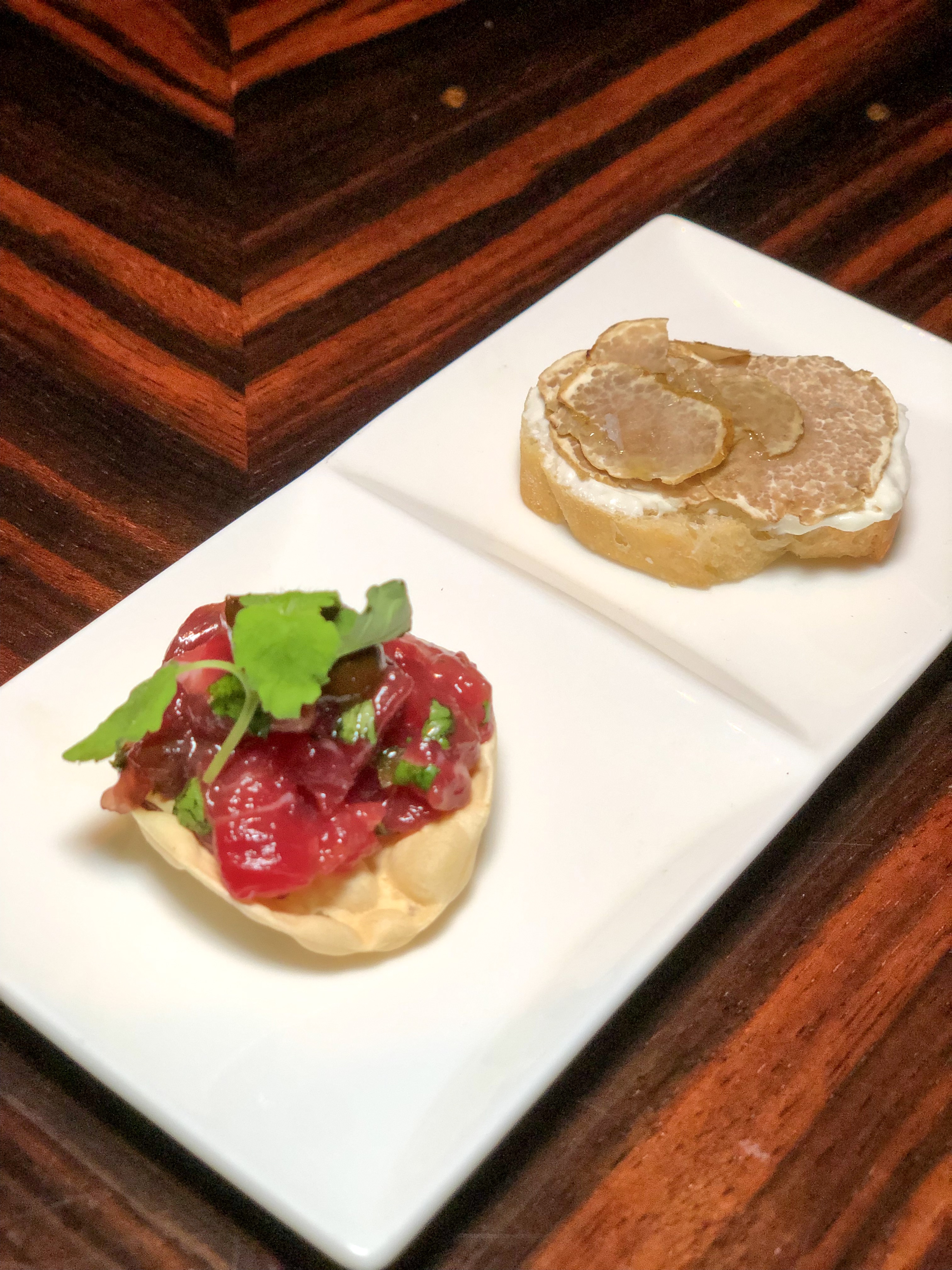 As is the custom in chef Cuevas' tastings, our first course was the Crudo Trio Tuna which features Tuna with Crystal Caviar, Hiramasa with Crispy Nori and Arugula-Almond Pesto, and a Tuna and Hiramasa Olivada. The freshness and richness of the fish is palpable in each bite.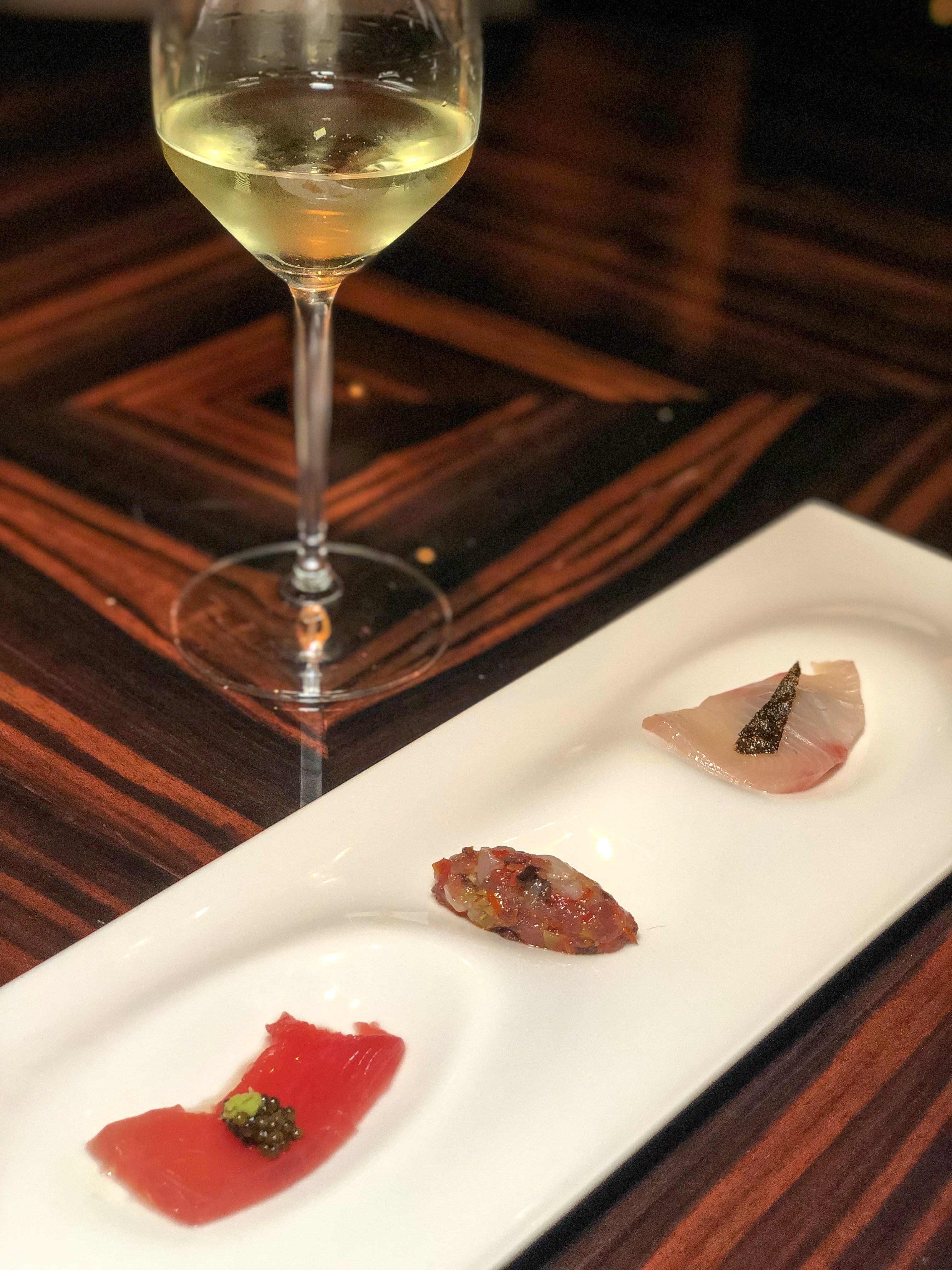 Next up was the Chayote Salad Local. This hands down is the most amazing salad I have ever tasted. The mildly sweet and crispy chayote is beautifully complemented by the local goat cheese, organic grain granola, grapefruit, and the crispy Brussels sprouts. This dish is the perfect mix of sweet, salty and zesty.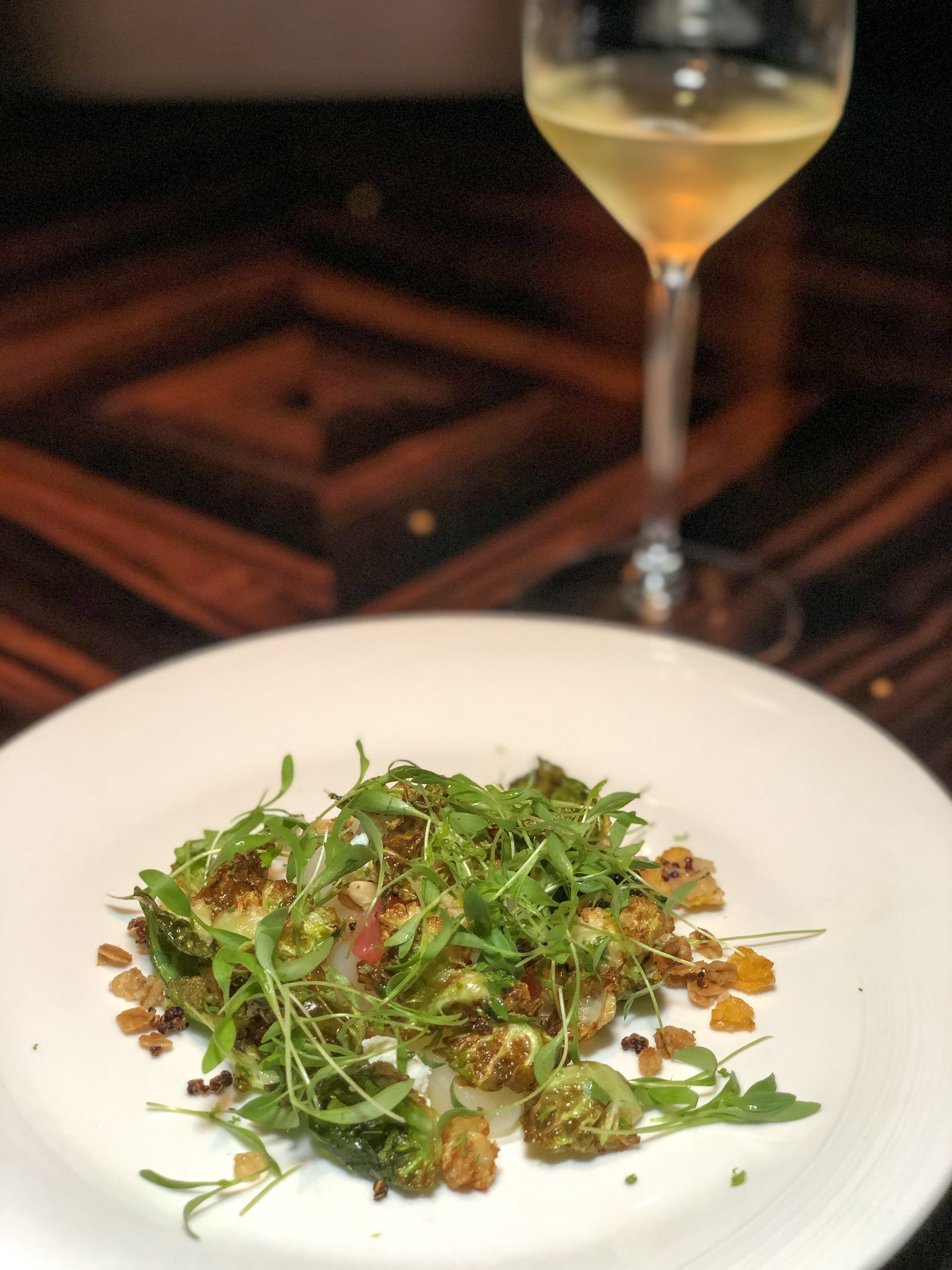 For our third course, we enjoyed the King Salmon Confit served atop flageolet beans, zucchini, orecchiette pasta, and minestrone. This not your ordinary salmon. This gorgeous fish is cooked low and slow in a bath of warm fat creating a dreamy, silky-smooth melt in your mouth texture. It is my favorite way to enjoy salmon since you truly get to taste the delicate flavor of the fish.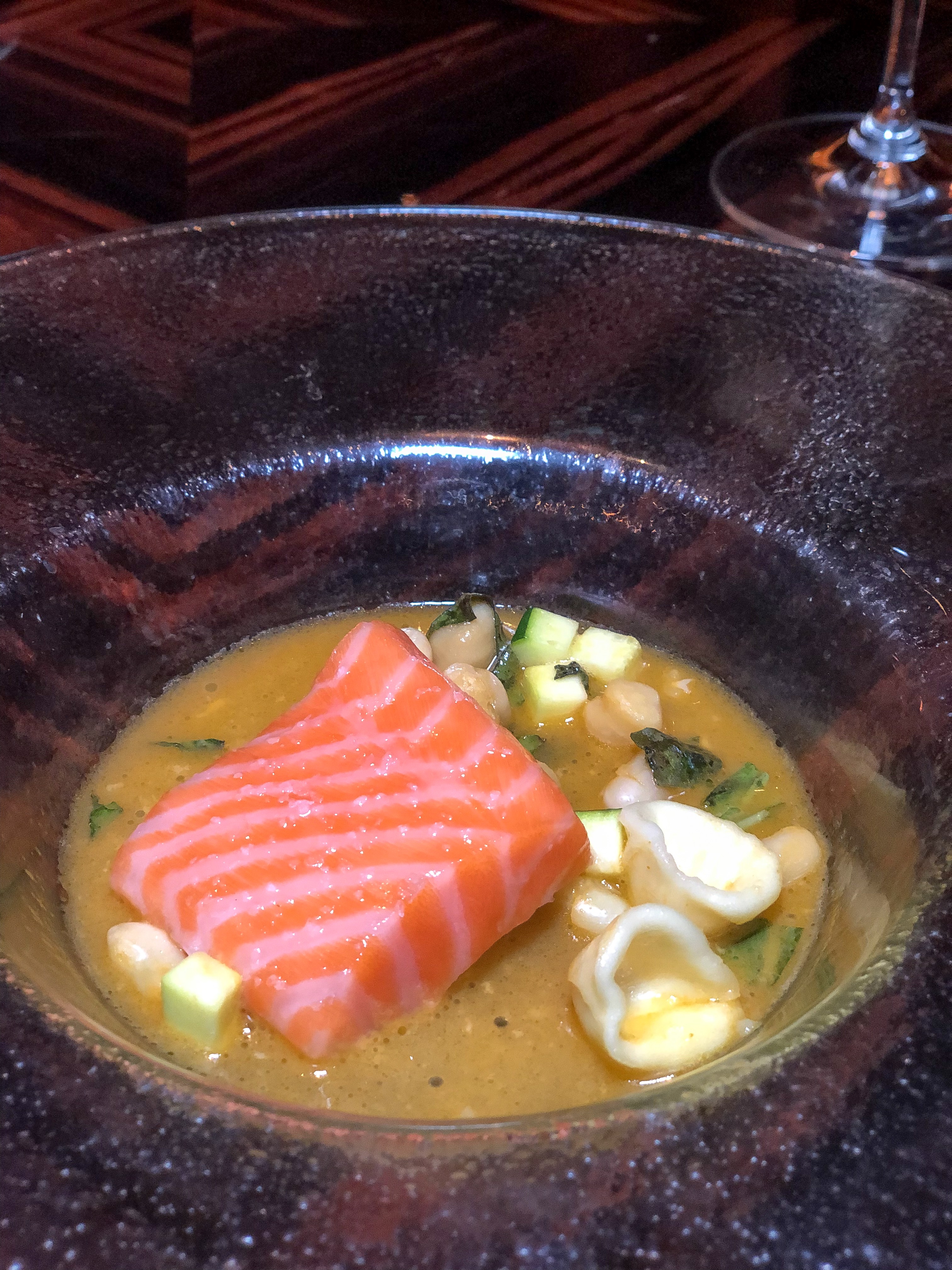 Then came the Local Peto with sautéed mushrooms and red wine sauce. For those of you who have not tried Peto, it has a mild-sweet tasting flesh with a firm texture.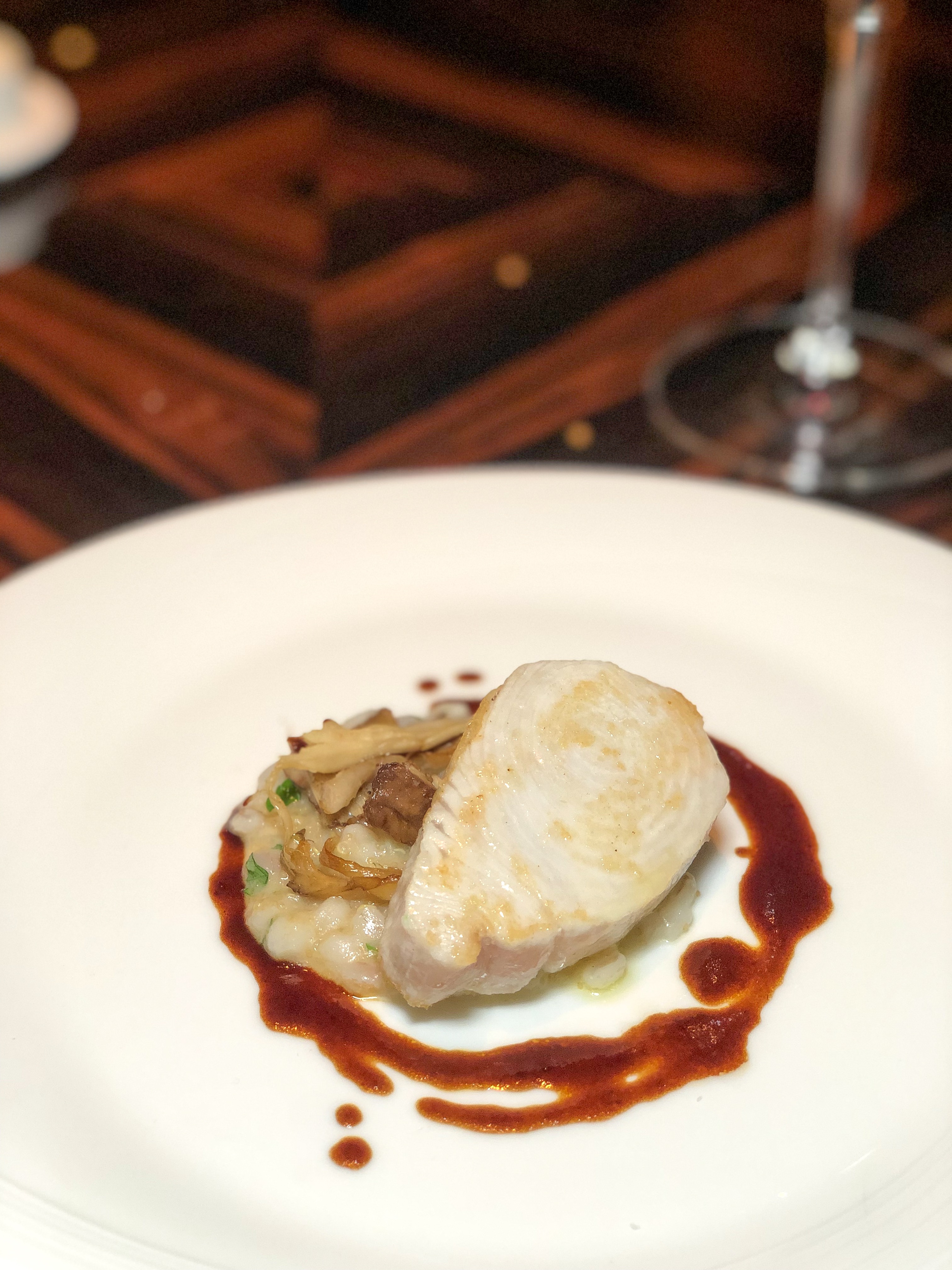 The fifth course brought a serious taste of home. The Acquerello Risotto had all the flavors of your grandma's arroz con tocino taken to another level. Acquerello is an aged rice and considered one of the best in the world due to its tastier and non sticky grains. The bits of shrimp, with parmesan and saffron made this a dish a showstopper!
I am a sucker for pasta, so the Cavatelli was right on point for me. Lobster Ragout, Dry Tomatoes, Basil, Garlic, Jalapeño, and topped with Uni. Amazing. The sauce reminded me of a Fra Diavolo due to its kick of heat.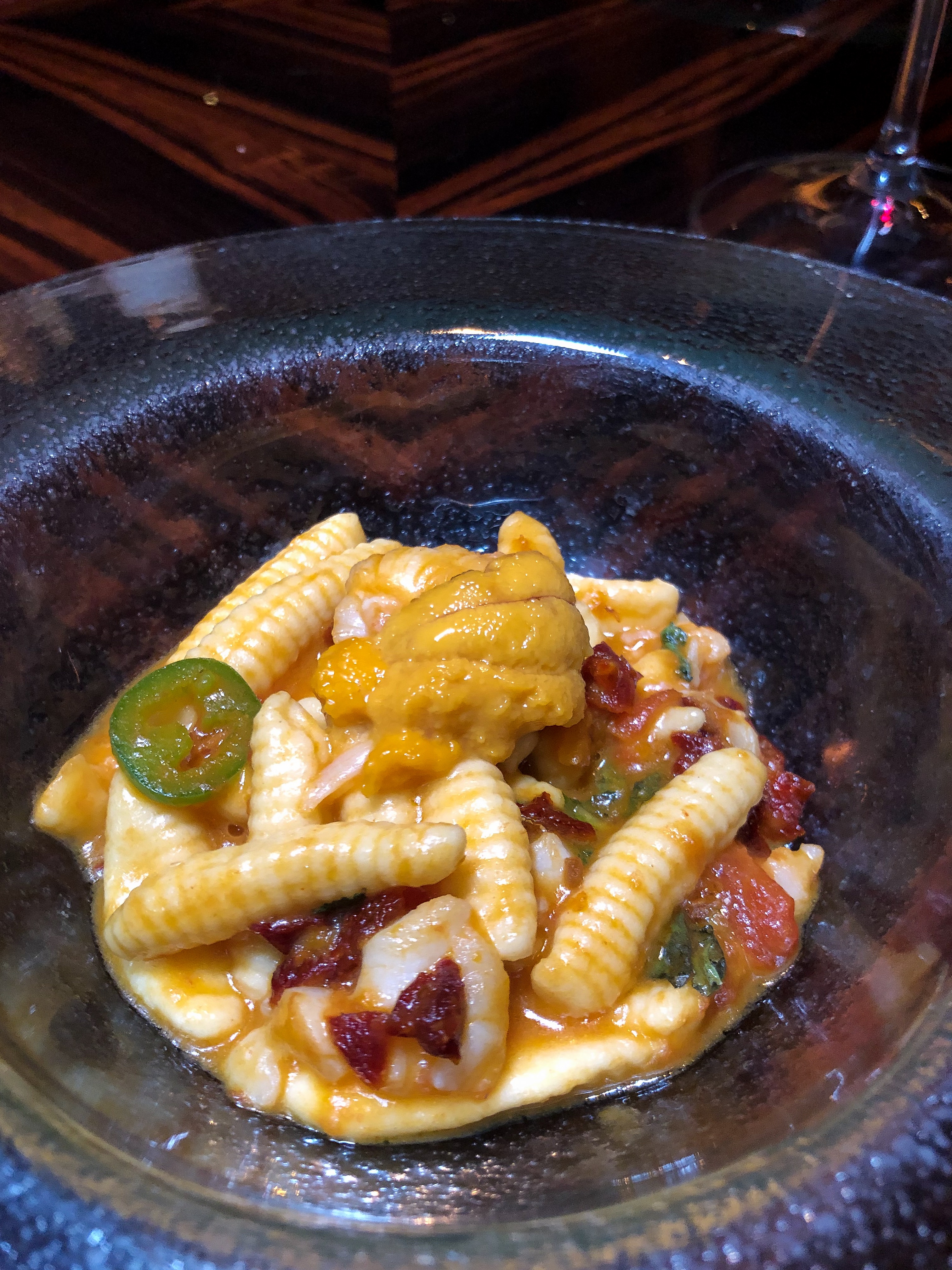 It's no secret that chef Cuevas is a huge fan of of eggplant, so it came as no surprise to me that he can work wonders with it. Inspired by leftover lasagna that a coworker brought home from work, came the idea for the Roasted Eggplant Lasagna served with a spicy organic tomato jus and local arugula pistou. A must have for vegetarians and meat lovers alike.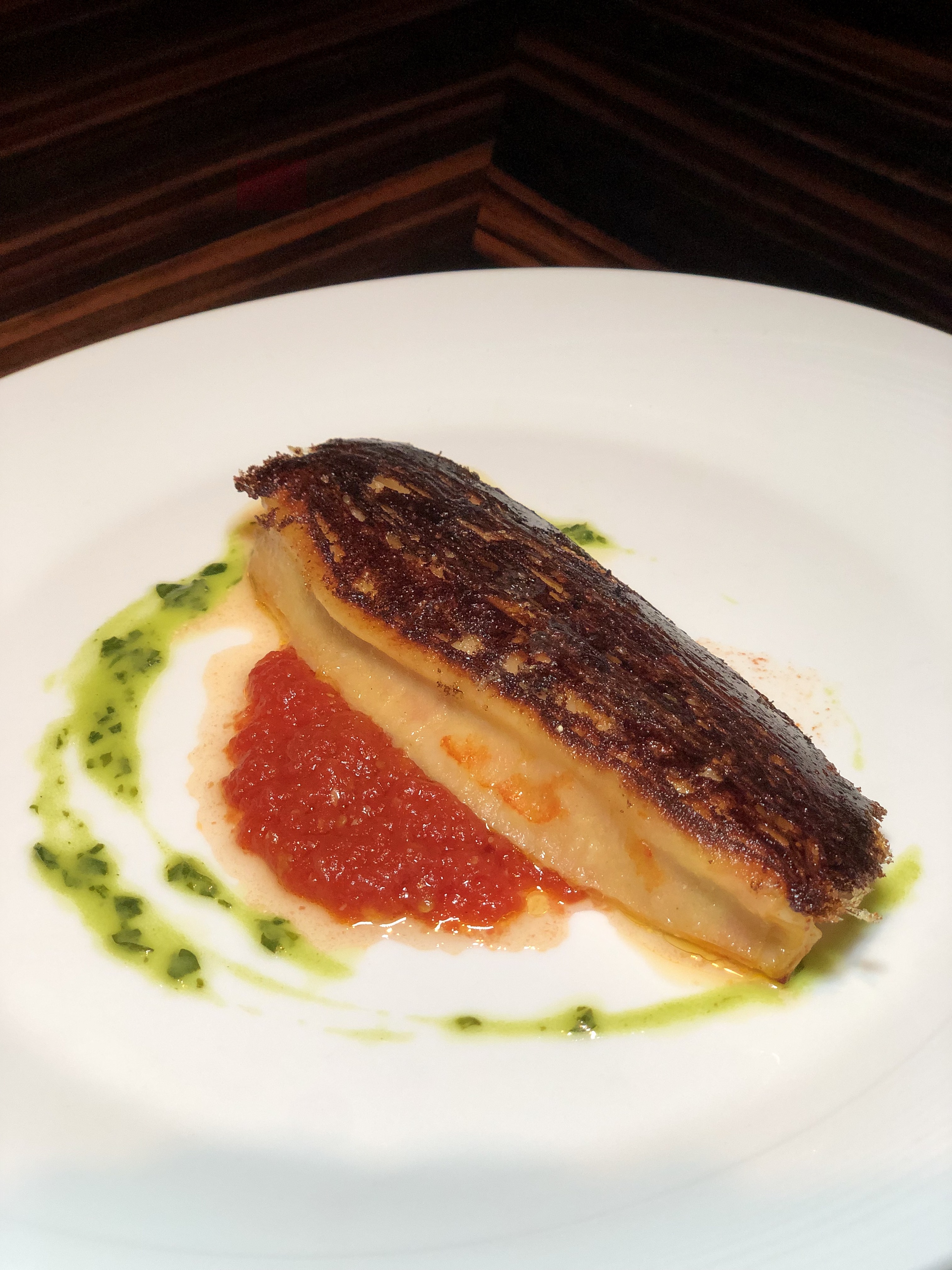 Chef Cuevas knows the way to my heart and that was reflected in the next dish, perfectly medium rare Prime Boneless Eye of Rib and a 45-day dried age New York Steak served with a luscious Truffle Mac and Cheese. This dish was breathtaking and our favorite course of the night. Glad to see Chef Cuevas incorporating more meat dishes into the menu.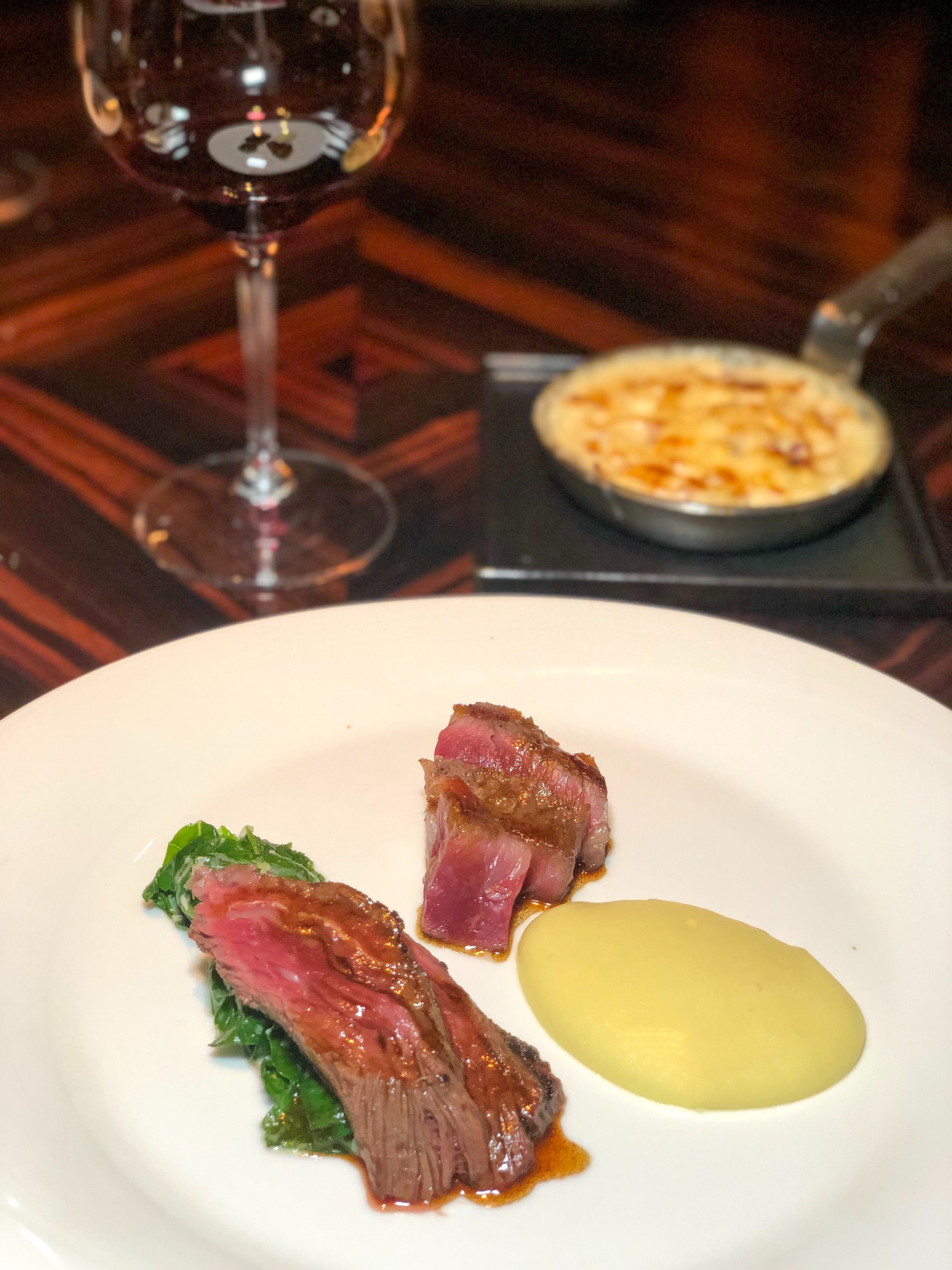 A wise man once said that a meal without cheese is a one-eyed beauty and I can definitely get behind this sentiment. That is why at 1919 we always indulge on the cheese plate right before digging into dessert.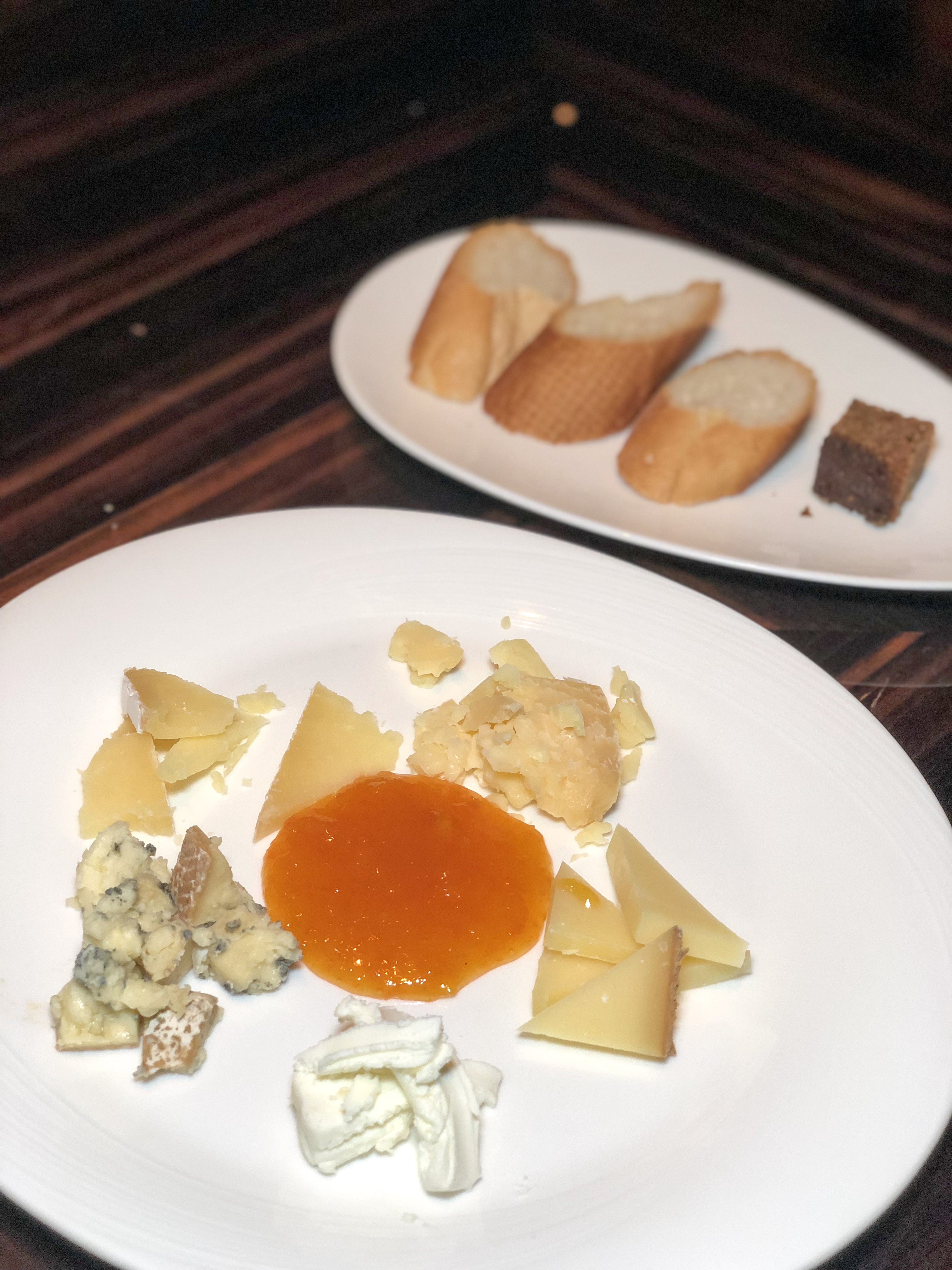 The sweet finish came by means of rockstar pastry chef Nasha Fondeur and as usual she did not disappoint. Killing us softly with a pumpkin cake and a delicious chocolate dessert.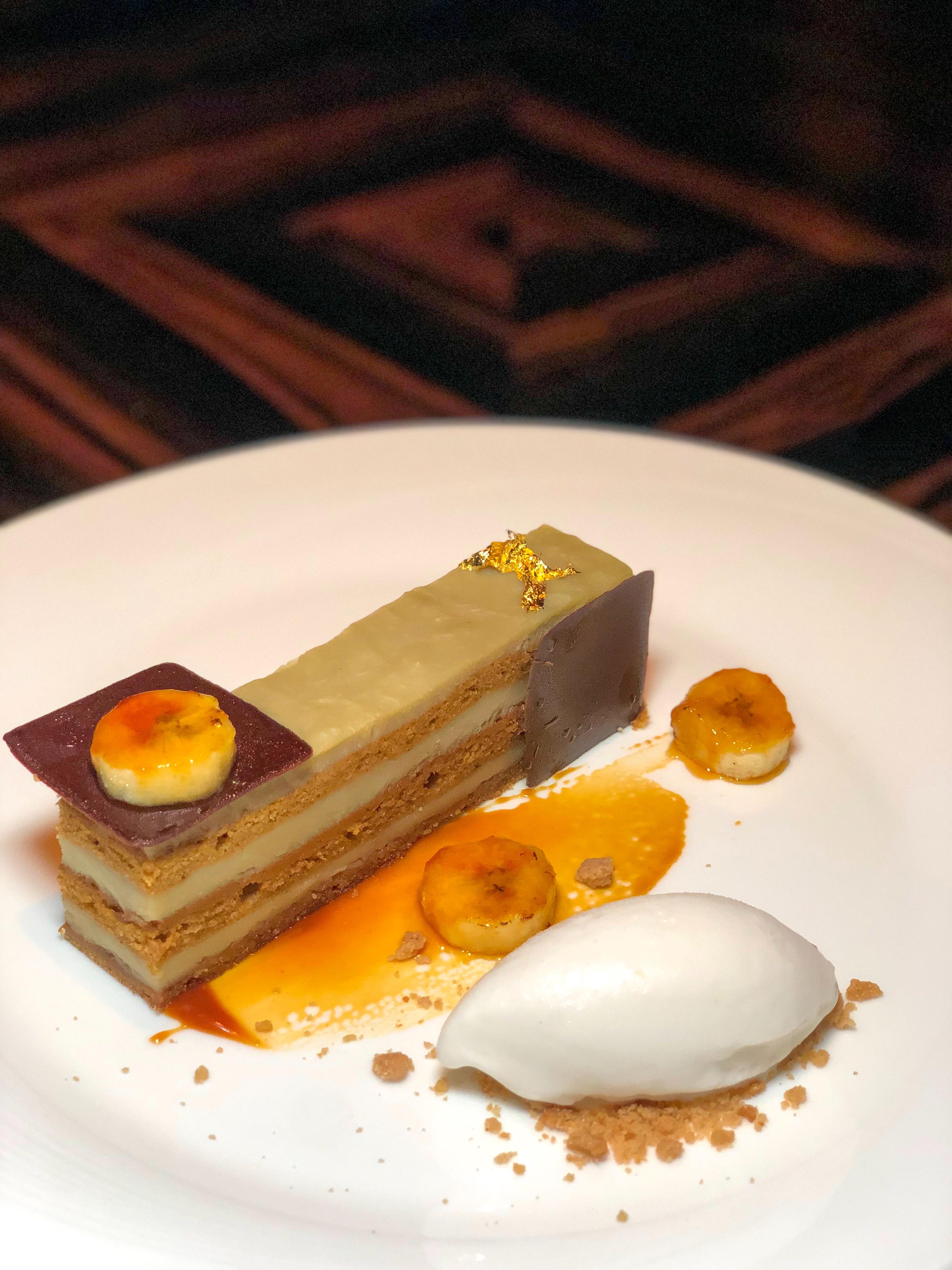 I have said it before and I will say it again. 1919 is the closest you will come to having an experience up to par with a Michelin starred restaurant. It offers diners the complete package. The food, the wines, and the service are as close to perfect as can be. Chef Cuevas is undoubtedly one of the best chefs in Puerto Rico and pastry chef Fondeur is the queen of desserts. This is not your typical Puerto Rican restaurant, but they support our local product 100%. There is no better treat during this holiday season than to enjoy a proper meal at 1919.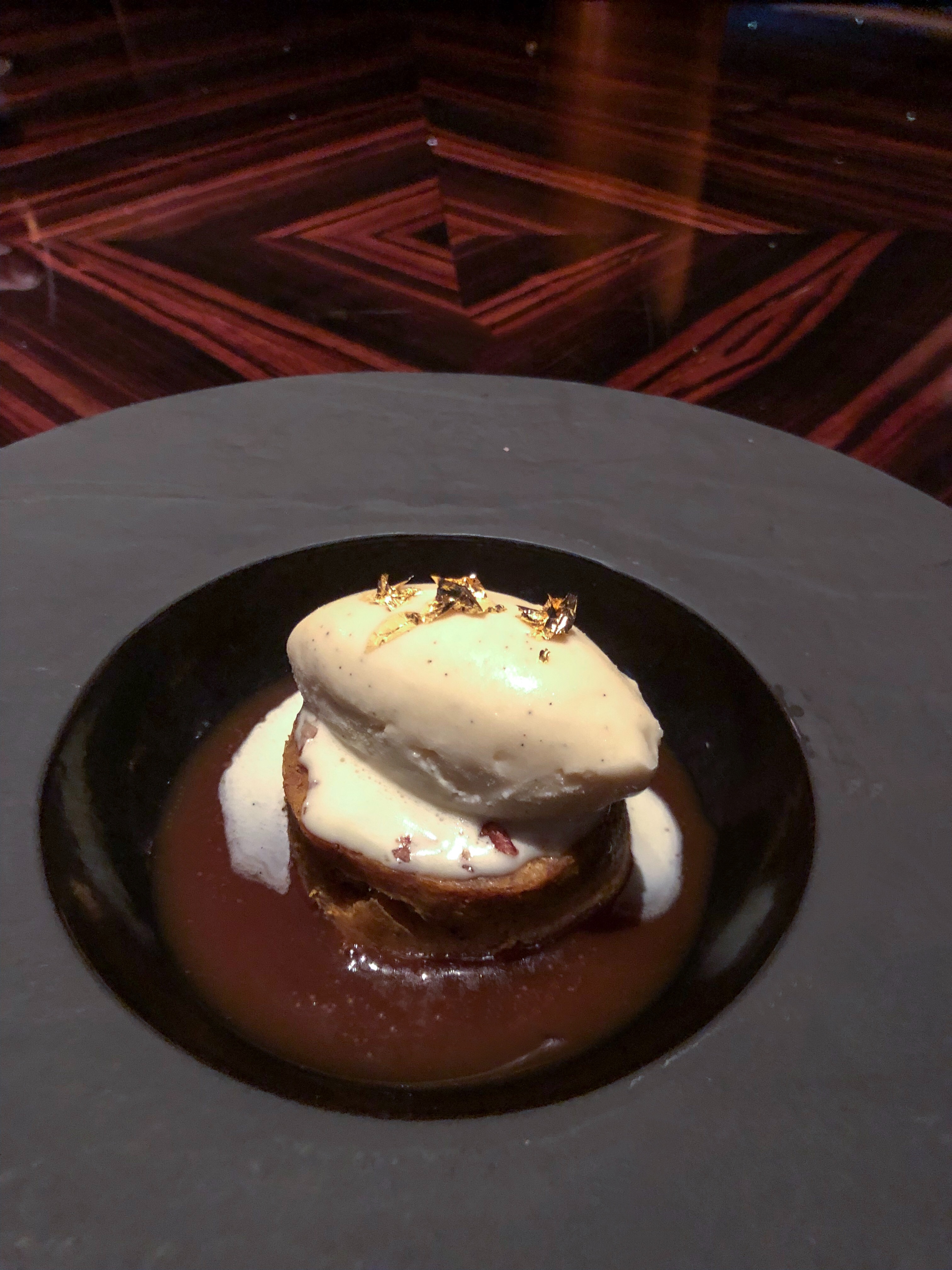 ---
---
You might also like
---