When you think of Hato Rey, the first thing that comes to mind is Puerto Rico's financial epicenter, not a culinary hotspot. Slowly but surely, a few restaurants have been moving into the neighborhood that are determined to change that. One of those is Nacho Libre Cantina Mexicana.
Nacho Libre is located at 155 O'Neill Street, for those familiar with the area, this is where Fresh Grill used to be located. The restaurant's owners Roberto Gerena and Antonio Aguilar goal for the restaurant was clear from the start, to provide customers with authentic Mexican eats, while giving them the flexibility to customize their tacos, burritos, quesadillas, and bowls. This guarantees an endless amount of food combinations that will keep you coming back for more. Nacho Libre's menu also provides delicious vegetarian options.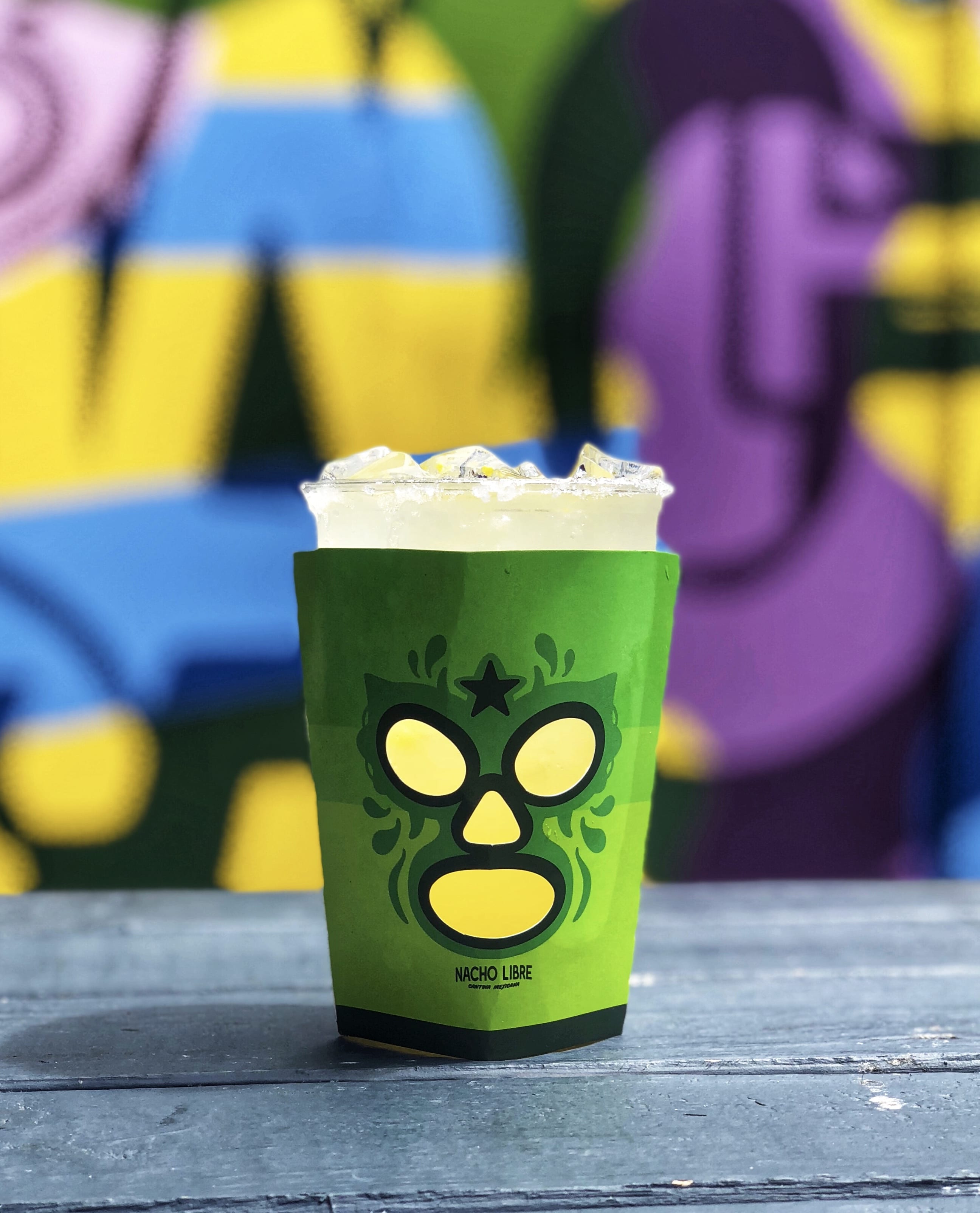 Behind the stick at Nacho Libre is Chef Juan González. Born and raised in Mexico, he has over 15 years of experience working in kitchens in Mexico, Chicago and Puerto Rico. Roberto, a foodie himself, has very high standards for the food served in his establishment. "Everything that comes out of that kitchen has to be approved by me. If the quality is not up to par or the taste is not quite there, it does not make it to the menu" Roberto added. Roberto and Antonio trusted chef González and he has delivered masterfully. Hot sauce junkies like ourselves will particularly enjoy their various housemade sauces tailored for the Puerto Rican palate which vary in their degree of heat so that you can find something for everyone. "You have a bit of everything, Pineapple, Spicy Coco, Spicy Coco, Tomatillo and Avocado, to Spicy Mayo" stated Chef González.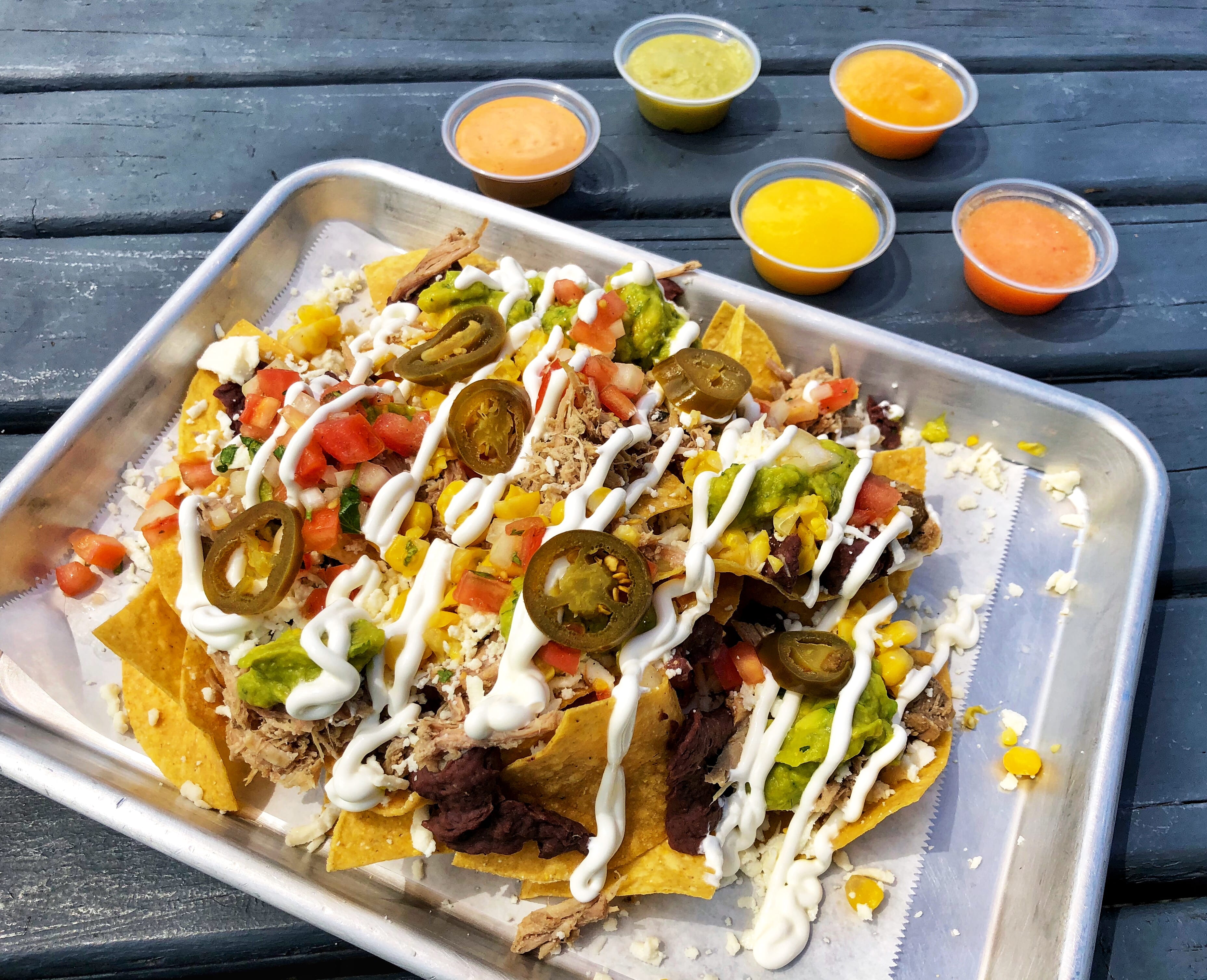 Nacho Libre's dishes are prepared mostly with fresh local ingredients. Their guacamole, refried beans, and churros are prepared in house every morning. While there, we got a taste of their Nacho Libres ideal for sharing while enjoying their masked margaritas. We went nuts for their Jack Daniels Margarita which has a touch of mango and cucumber, among other secret ingredients. Just trust us, don't miss it.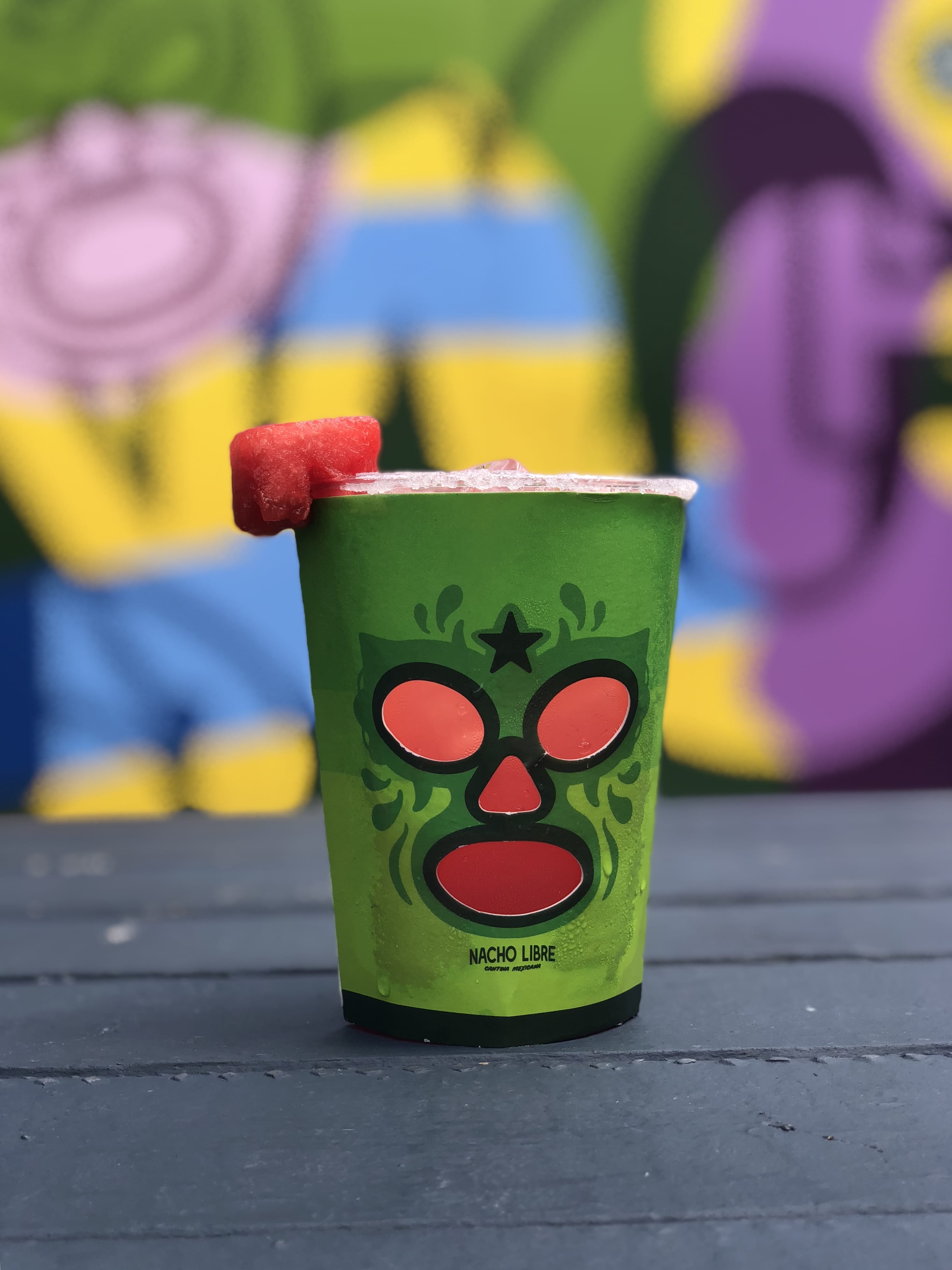 We could not decide which taco to get, so we tried one of each. We were blown away by the vegetarian Breaded Portobello Mushroom taco. It was the showstopper. So good even the most serious carnivores will sing its praises. Other Puerto Rico Eats' favorites includes their juicy Tacos al Pastor and their Mahi Mahi fish tacos.  Top these babies off with your favorite hot sauce. It was love at first taste with their Spicy Coco sauce. We wanted to take buckets of that goodness home.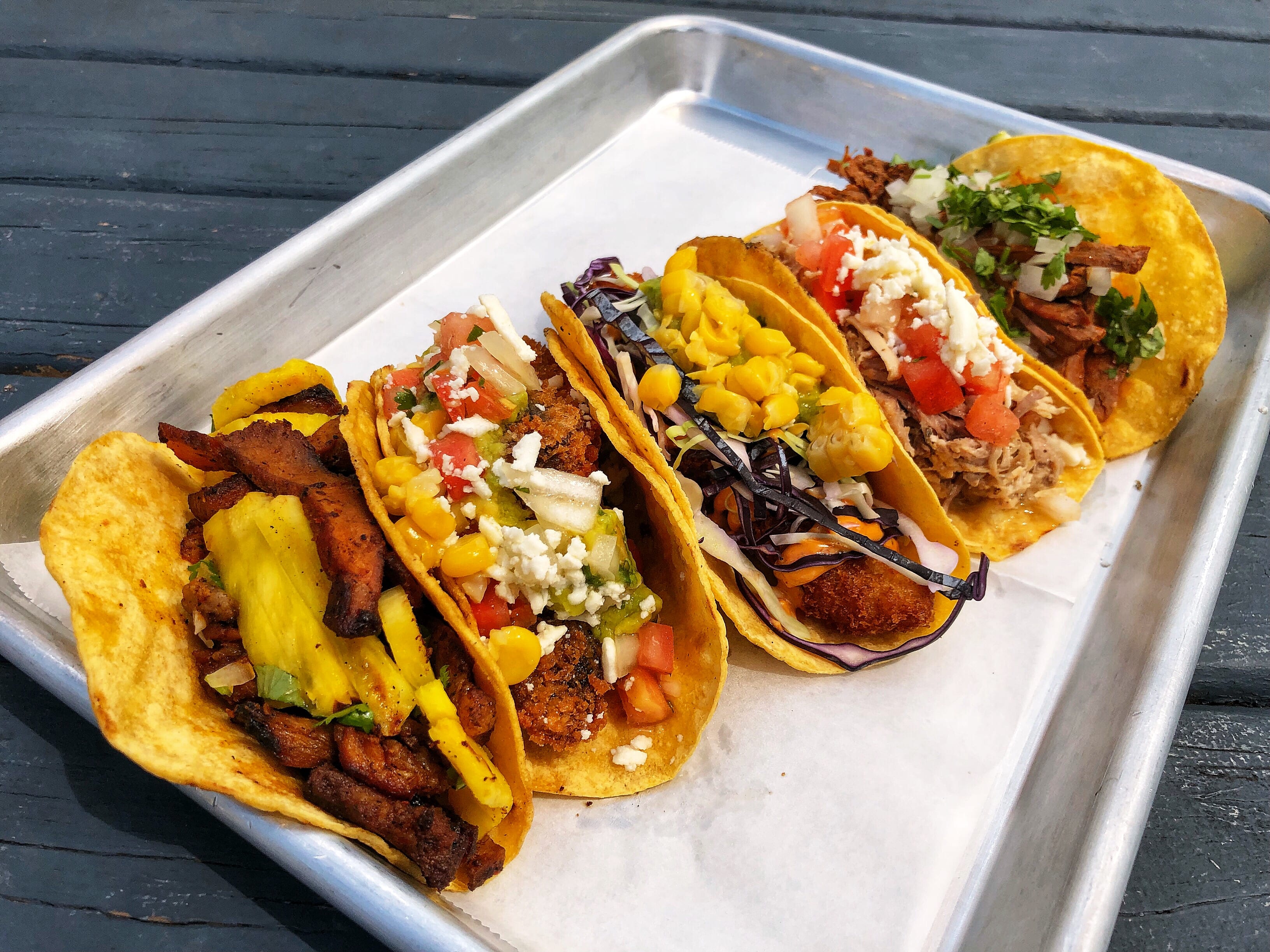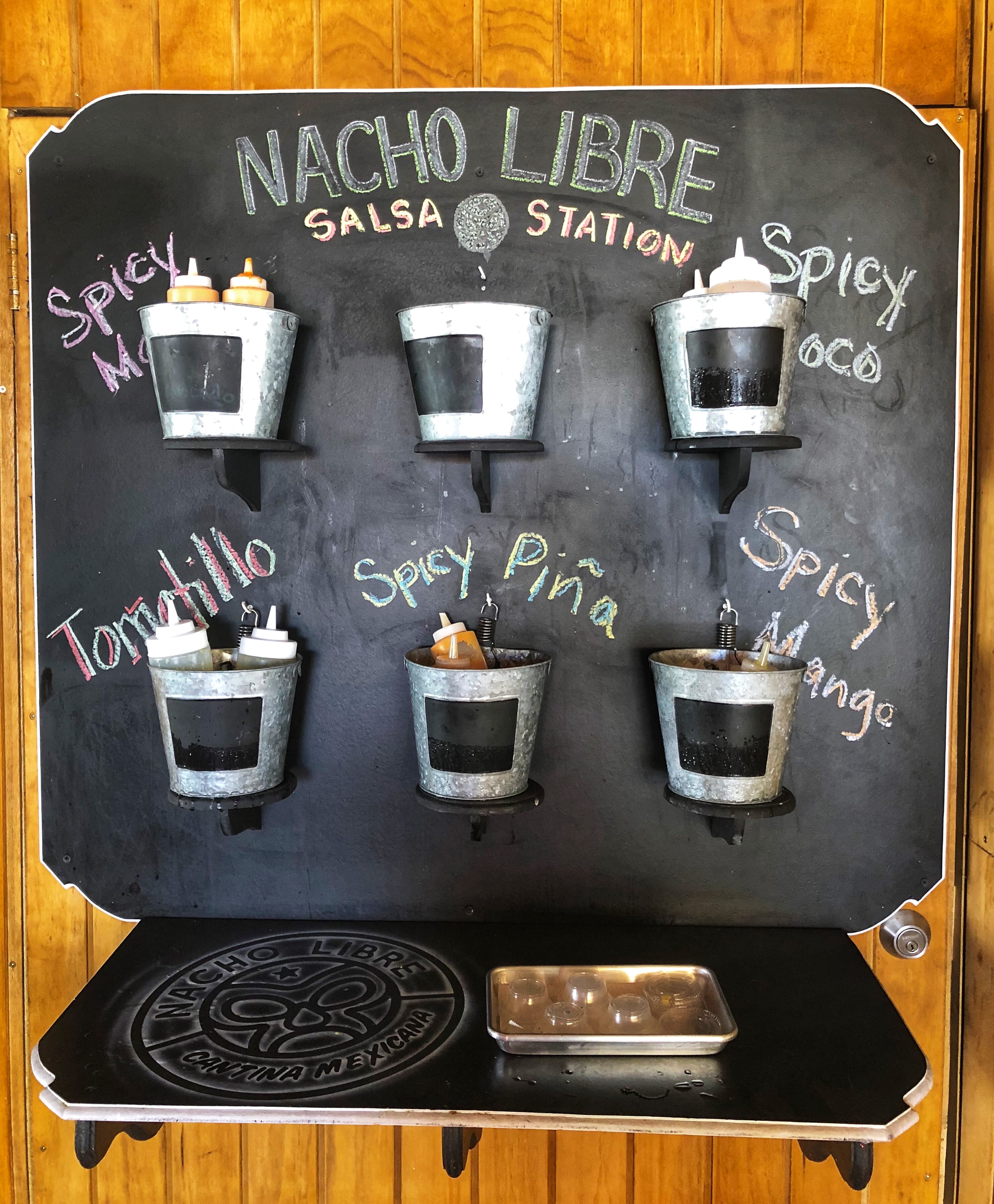 After a few margaritas and a belly full of Mexican eats, there is always room for dessert. Especially when indulging in Churros. Dip them in chocolate, dulce de leche, or both at the same time. You do you!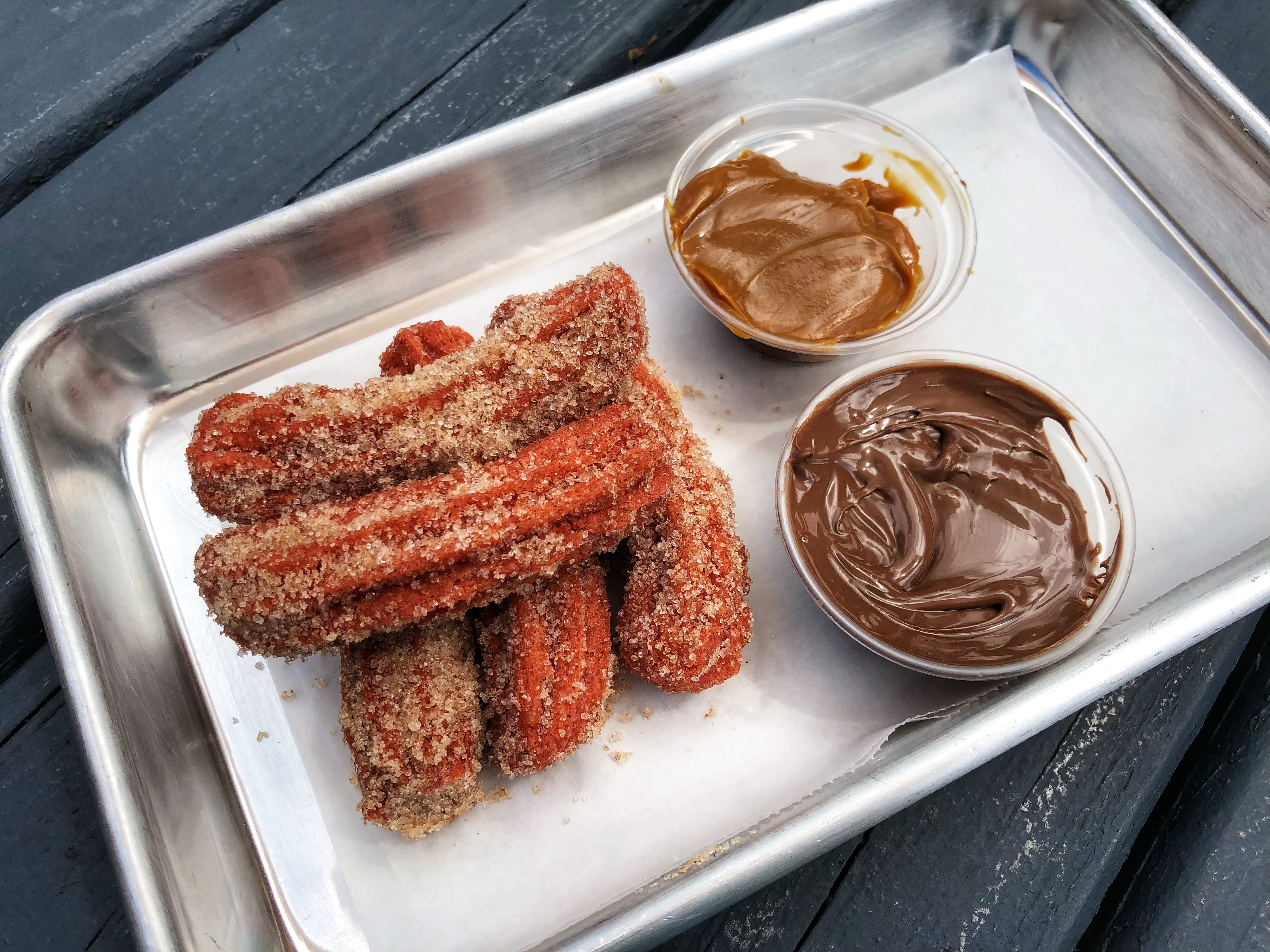 Nacho Libre opens everyday. Monday through Friday at 11:00am. Saturdays and Sundays at 12:00 pm. Stay tuned to their Facebook page for information on their Happy Hour specials and events.
[su_note note_color="#e5e4e2″]Location: 155 O'Neill Street, Hato Rey[su_gmap address="Nacho Libre Cantina Mexicana, San Juan, 00918, Puerto Rico"][/su_gmap]
Telephone: (787) 949-1590
Payment Methods: All major credit cards available   

Parking: Yes.[/su_note]
---
foodies
,
Hato Rey
,
Margaritas
,
Mexican
,
Nacho Libre Cantina Mexicana
,
Nachos
,
Puerto Rico
,
Puerto Rico Eats
,
Tacos
,
Where to Drink in Puerto Rico
,
Where to Eat in Puerto Rico
---
You might also like
---