For the past weeks, we have enjoyed amazing weather here in Puerto Rico. The days are filled with sunshine and a light breeze, making it the perfect time to hit the beach. A few Sundays back, before heading out for a beach day, Fernando and I decided to make a stop at Buns Burger Shop for lunch.
Buns Burger Shop has a casual atmosphere with ample seating space. You can order from the menu or build your own burger. Also, you can choose from a variety of basic toppings for free (lettuce, tomato, onions, etc), premium toppings that cost extra (caramelized onions, fried egg, sautéed mushrooms, etc.), and assorted cheese options. They also offer a solid selection of local and craft beers, as well as, assorted half bottles of wine. Insiders tip: the milkshakes are a must! I prefer the Vanilla milkshake; however, I have heard amazing things about the cookies and cream milkshake. Once you have made up your mind regarding what you want, you place the order at the registrar and wait to be called for pick up.
One of the things I love most about Buns is their wall of sauces which features and array of different hot sauces to choose from. As for me, when available, I always pick the avocado spicy sauce. It has a nice kick of spice without it overpowering the velvety and rich avocado taste.
Fernando and I both ordered the bacon cheeseburger. I ordered mine with lettuce, tomato, caramelized onions and sautéed mushrooms.The thick burger was juicy, perfectly cooked, and served in a buttery soft bun (NOM NOM). What more can you ask for?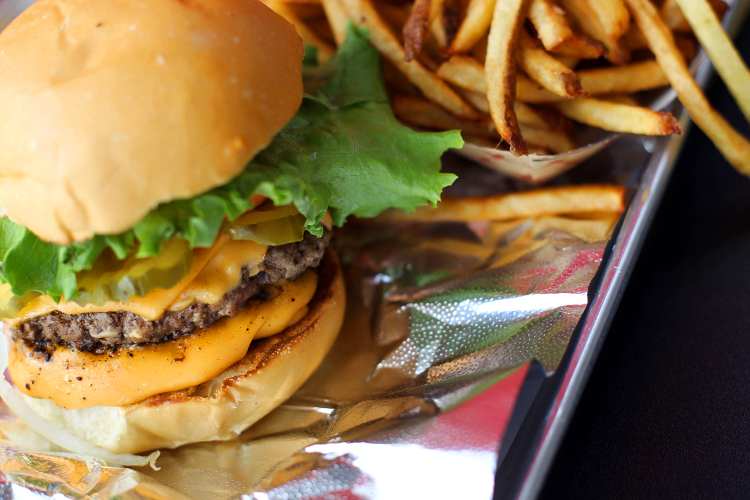 We decided to share the original fries and the onion rings. The fries are freshly cooked and hand cut. They are not the typical crispy fries I am accustomed to, but are extremely yummy nonetheless.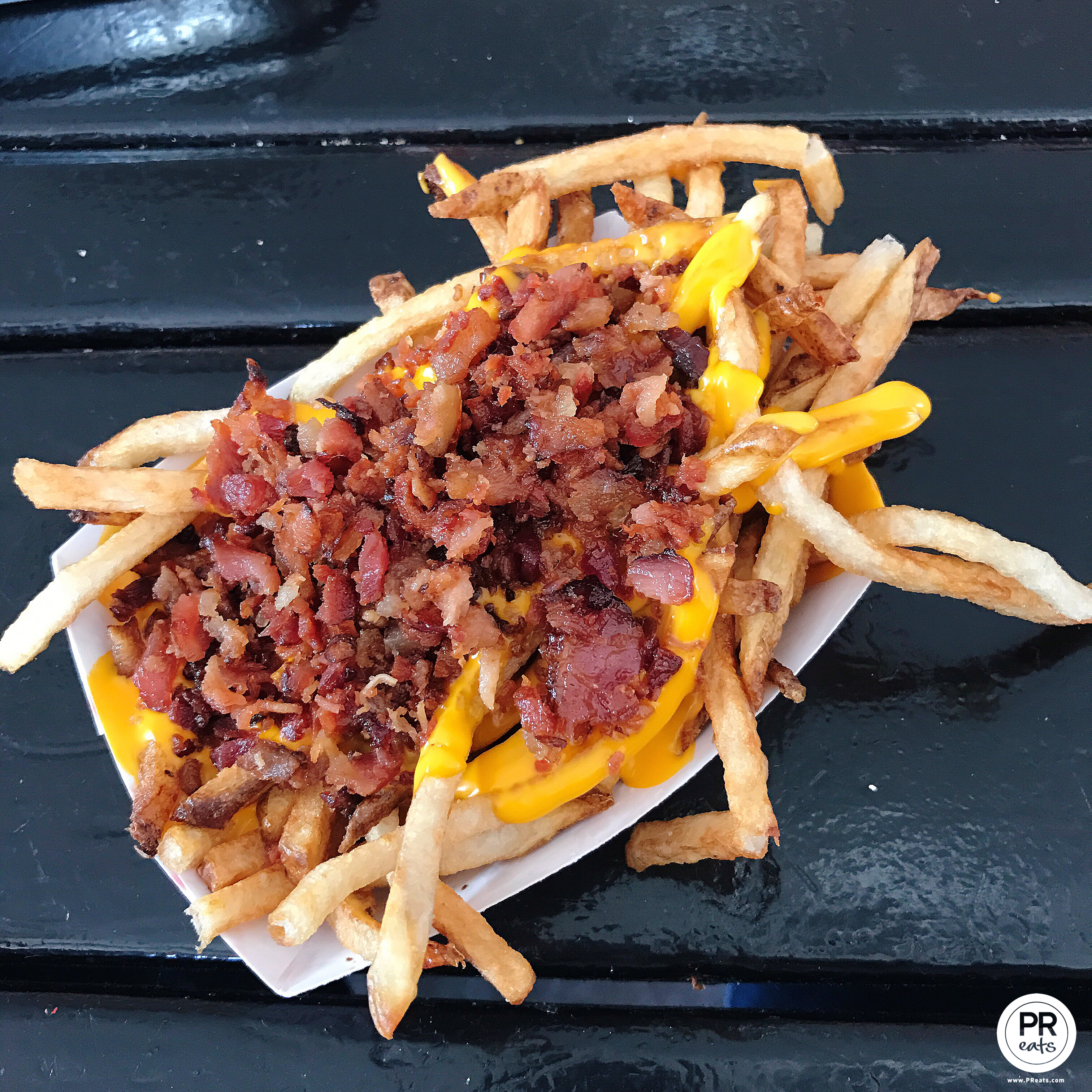 Onion rings were crispy and delicious. A definite must have when visiting Buns.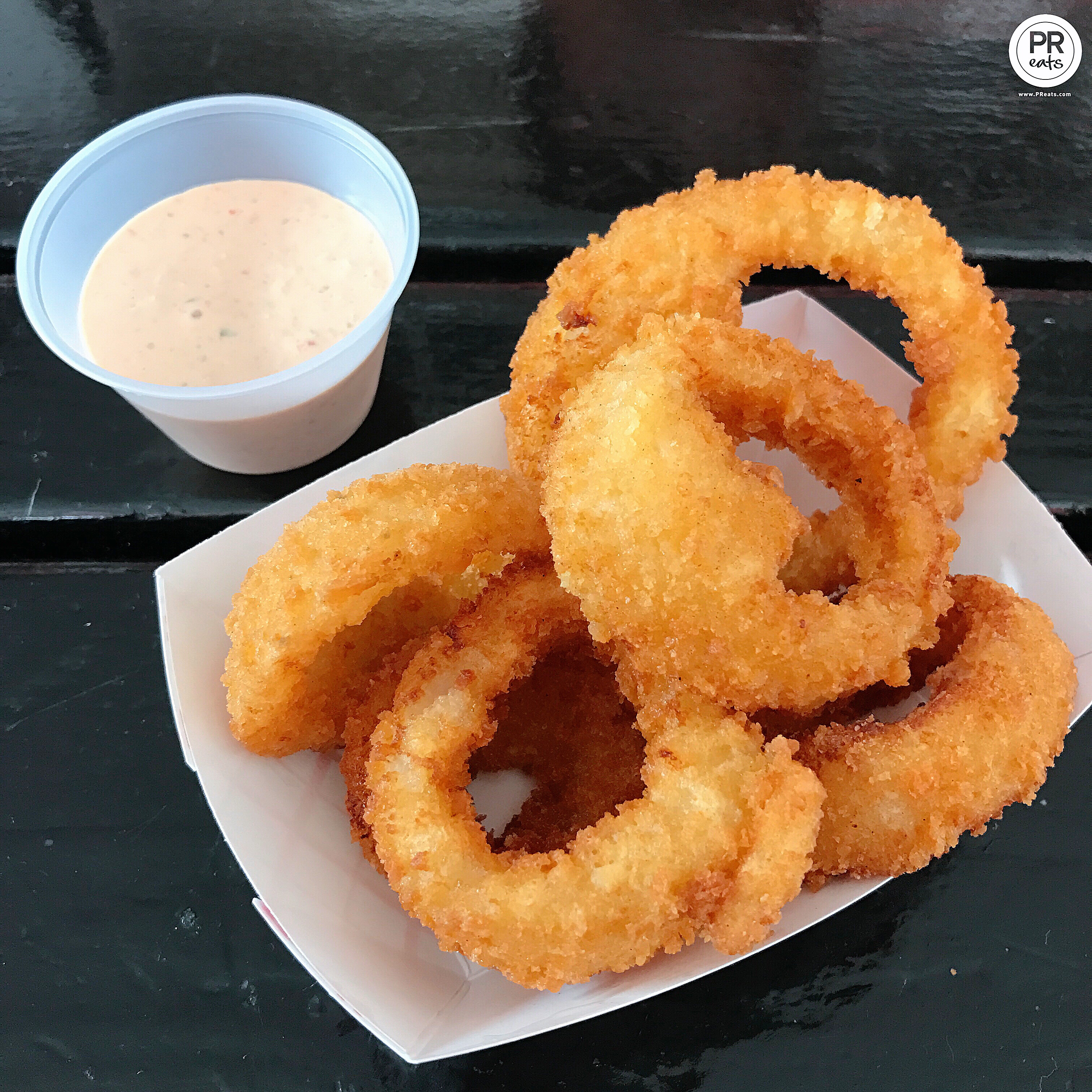 I can't enjoy a burger without a proper milkshake so I ordered the Vanilla milkshake. The combination of the sweetness of the milkshake with the savory taste of the burger were just pure ecstasy.
Fernando ordered his big boy milkshake: a Young Double Chocolate Stout. It had a very nice balance of chocolate notes with hints of coffee. A great complement to the meal.
At Buns you can expect top-notch burgers and hot dogs. It is a great place for a casual lunch or dinner. It is not cheap, we paid around $50.00  for our meal, but it was worth every penny. Insider tip: You can also visit their original location in Condado, which is open late on weekends.
[su_note note_color="#e5e4e2″ class="infobox1″]Location:
D & E Street, Barrio Los Frailes, Guaynabo, Puerto Rico[su_gmap address="Buns Burger Shop, Calle E Guaynabo, 00969 Puerto Rico"]
Telephone: (787) 731-7777
Payment Methods: All major credit cards accepted

Parking: Yes.[/su_note]
---
---
You might also like
---