Favored by locals and tourists alike, La Cueva del Mar is the ideal spot for a casual lunch or dinner, as well as, a night out for drinks with friends thanks to its relaxed and lively atmosphere. Its original location is in Guaynabo, however, due to its meteoric success, in the past year it has opened two additional locations in Loiza Street and Old San Juan. Insiders tip: Regardless of what location you visit, the place is usually packed, so be prepared to wait to be seated.
A few weeks ago, I was running some errands and was in the mood for a light yet delicious lunch. So I decided to stop by the closest Cueva del Mar I could find which happened to be its Guaynabo location.
A visit to La Cueva del Mar is not complete without ordering their scrumptious fish tacos. You can have them as an appetizer (one taco) or order them as a main course, which includes three tacos. The lightly breaded and crisp grouper bites topped with the crunchy slaw mixed with a mayonnaise and Sriracha based sauce will have you hooked from the first bite. They are the perfect complement to an ice-cold beer or drink. A definite must have when visiting La Cueva del Mar.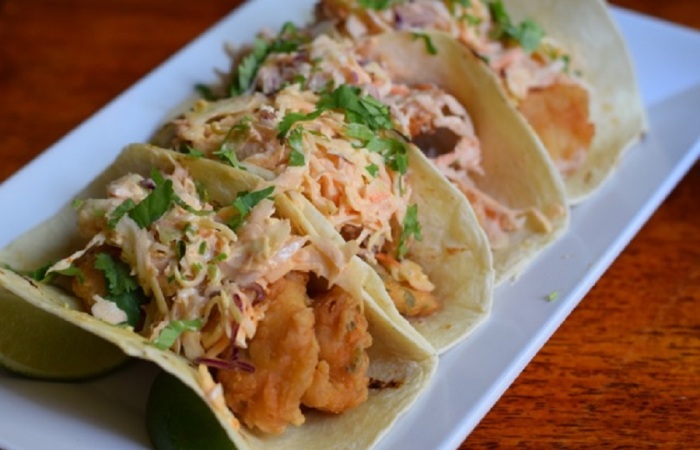 Since I wanted to keep my lunch somewhat "light," I ordered as my main course the Octopus Salad with Fried Plantains. I have had a torrid love affair with conch salad since a very early age. It is one of my favorite salads, so I tend to be extremely picky about the places I order this dish from since I usually end up with a rubbery tasteless conch salad. This is not the case with La Cueva del Mar. The conch was incredibly fresh and tender (YUM!). The marinade used to flavor the dish was simply delectable. The fried plantains were the perfect side dish. Don't forget to top those babies off with a dab of mayo ketchup for maximum goodness.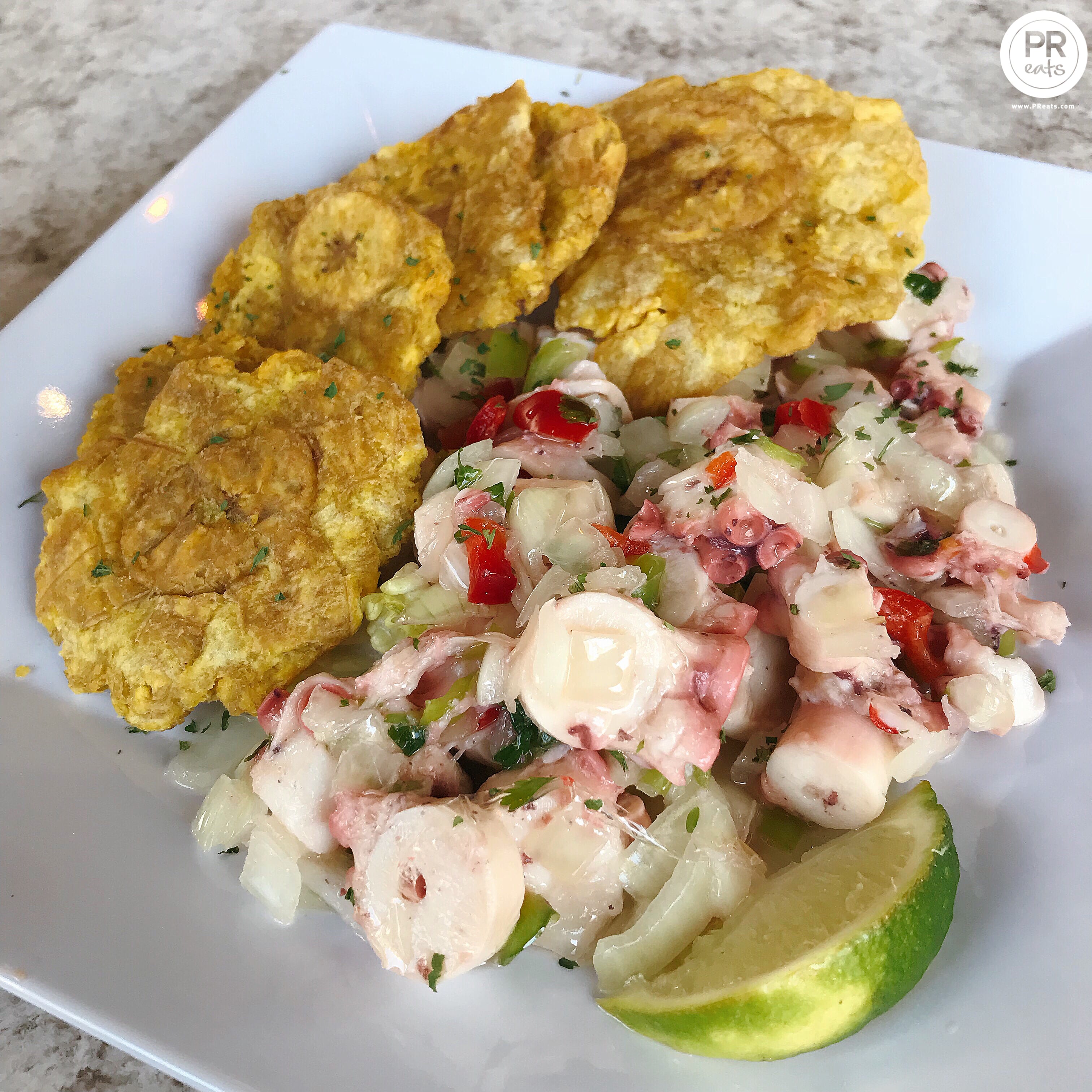 At La Cueva del Mar you can expect to find great food at affordable prices (appetizers range from $2.00 to $12.00 dollars and main courses from $12.00 to $16.00 dollars). They offer generous portions and don't skimp on the drinks, which is always a plus. Our only complaint regarding the restaurant is the flaky and inconsistent service at their Guaynabo location. Luckily, their Loiza Street and Old San Juan locations do not have this problem.
[su_note note_color="#e5e4e2″ class="infobox1″]Location:
Barrio Monacillo, Road. 19, Km. 0.70, Guaynabo, Puerto Rico[su_gmap address="La Cueva del Mar, Puerto Rico 19 San Juan, Puerto Rico"]
Telephone: (787) 793-8700
Payment Methods: All major credit cards accepted

Parking: Yes.[/su_note]
---
Conch Salad
,
Fish Tacos
,
foodies
,
Fried Plantains
,
Guaynabo
,
La Cueva del Mar
,
Loiza Street
,
Old San Juan
,
Puerto Rico
,
Restaurants
,
Seafood
,
Where to Drink in Puerto Rico
,
Where to Eat in Puerto Rico
---
You might also like
---