Located in Winston Churchil Avenue, Sultan Abi is a restaurant specializing in Turkish and Mediterranean cuisine. The restaurant is small and resembles a fast food joint. You wait in line at the counter, order your food, are given a number, and wait until they call your number to pick up your order.
It was Friday at the office and we were in the mood for a tasty lunch. One of my co-workers is a big fan of Sultan Abi as am I, so we decided to head over there for a quick bite. They are usually crowded during lunchtime, so we called ahead to order our food to go. That way, we made sure our lunch was ready as soon as we arrived.
As our appetizer, we ordered the hummus. The creamy, smooth and slightly garlicky hummus was delicious.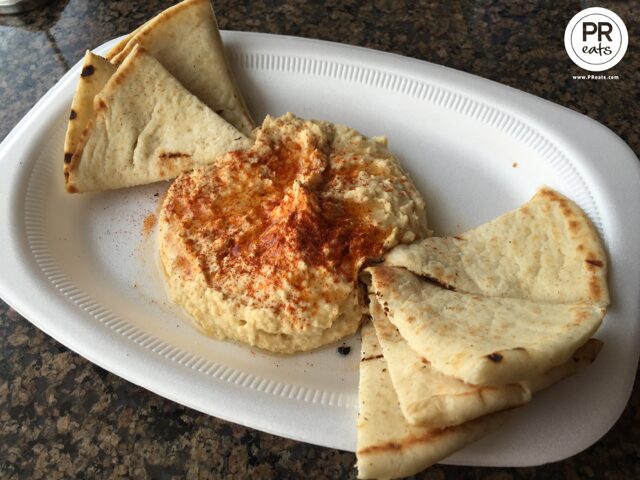 For my main course, I ordered the Doner Platter (Lamb Gyro served with Tzatziki). For each entrée, you get to order two sides. I am trying to eat healthier on weekdays in order to indulge on the weekends, so I ordered a double side of Choban Salatasi (salad with cucumbers, onions, tomatoes, and parsley served with a light dressing made with olive oil and lemon juice). For those of you not familiar with this dish, the lamb is roasted vertically on a spit forming a long cylinder of meat. It is cooked slowly and bastes itself in its own juices (YUM!). As people order it, the cook shaves off small pieces of the lamb. The lamb was rich and flavorful. Make sure you top the lamb with the fragrant and luscious tzatziki sauce (NOM NOM). The refreshing Choban salad was the perfect complement to the dish.
My co-worker ordered one of my favorite dishes at Sultan Abi, the Sultan's Shish Kebab. This gorgeous marinated grilled lamb was enjoyed with a side of Choban Salatasi and of course, MORE HUMMUS!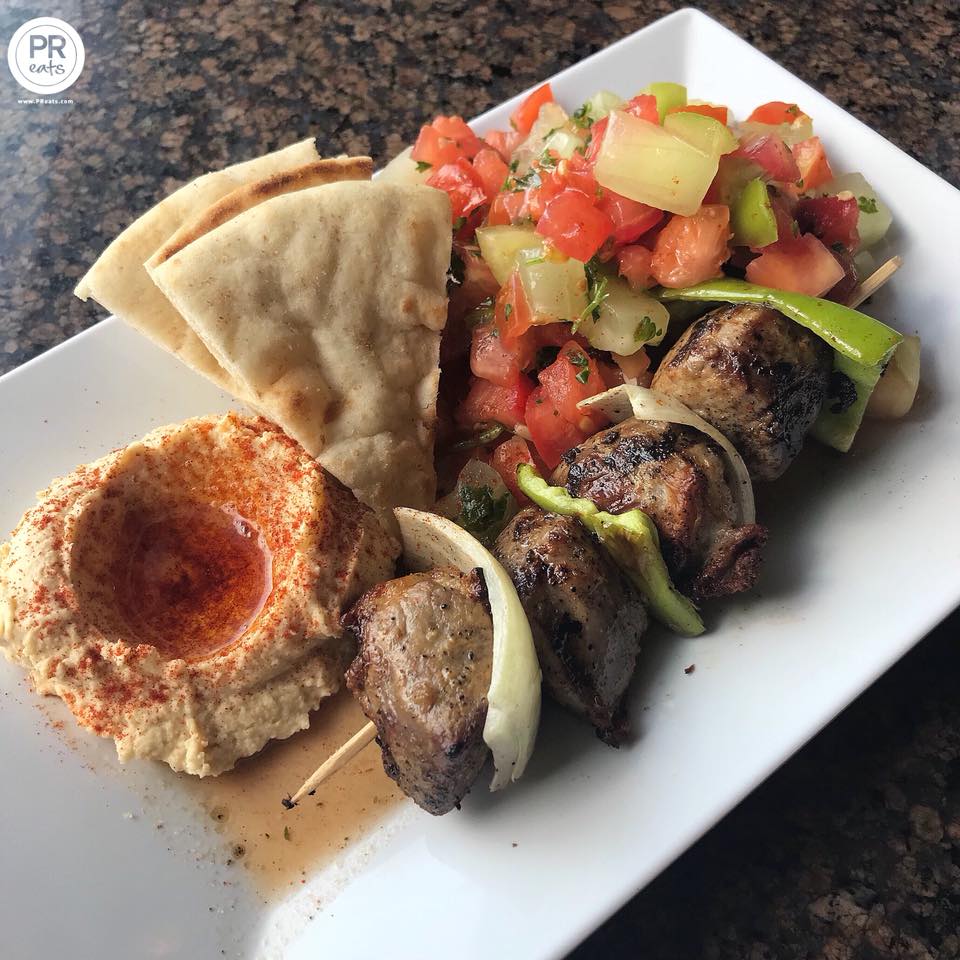 At Sultan Abi you can expect good portions, great food, and great prices. So if you are in the area, make sure you stop by and tell me all about it.
[su_note note_color="#e5e4e2″ class="infobox1″]Location:
181 Winston Churchill Avenue (El Señorial), San Juan, Puerto Rico[su_gmap address="Sultan Abi"]
Telephone: (787) 391-7369
Payment Methods: Major credit cards accepted

Parking: Yes.[/su_note]
---
---
You might also like
---