Featured on Man vs. Food and Anthony Bourdain's No Reservations, El Churry is an institution here in Puerto Rico. On my high school and college years, it was a required stop after a long night of hard partying and drinking. Nowadays, even though I don't party as much as I used to, I still crave the delicious sandwiches that they have to offer.
El Churry has come a long way since its beginnings in the late 90's. Its original location was in front of the Interamerican University in Cupey, but due to its increasing popularity, they are now available in three additional locations: Isla Verde, Kennedy Avenue, and Caguas. They even opened a restaurant with the same name that serves breakfast, lunch and dinner at 394 San Claudio Avenue in Cupey. For locations and hours of operation please visit their official website.
The other day, I was talking to one of my co-workers about El Churry. She told me that she had never tried one (SERIOUSLY?!), so I felt compelled to introduce her to one of my favorite late night sandwiches. Luckily, now you don't have to wait until after hours to get a taste, since they are open for lunch at their Kennedy Avenue location as well as at the restaurant. Its menu has expanded and now includes hamburgers and wraps.
I ordered my usual: the mixto sandwich. It consists of both skirt steak and chicken topped with lettuce, tomatoes, and potato sticks with a drizzle of their "secret sauce" (a mix of mayonnaise and ketchup known as mayo-ketchup). All that goodness is stuffed inside the soft and semi-sweet Puerto Rican bread known as Pan Sobao. Try it once and you will be hooked.
It was just as good as I remembered it. The skirt steak and the chicken were juicy and packed with flavor. The potato sticks gave it a nice crunch and texture. Don't get me started on the bread (NOM NOM). My co-worker loved the sandwich as well (SCORE!). There is nothing that I enjoy more than recommending new place and having them like it!
For your convenience, the sandwich can be cut in half, which is ideal for sharing. You can also add additional toppings such as extra meat, bacon, or cheese. So whether you are a local or a tourist, make sure you stop by El Churry for a cheap and yummy lunch, dinner, or late night snack.
[su_note note_color="#e5e4e2″ class="infobox1″]Location:
Route 2, Kennedy Avenue (in front of the Wildlife Museum)[su_gmap address="El Churry Calle Resolución San Juan, 00920 Puerto Rico"]
Payment Methods: Cash only.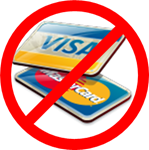 Parking: On the street.[/su_note]
---
---
You might also like
---