For years, Augusto's has been synonymous with culinary excellence. Since its conception in 1988, the restaurant has distinguished itself for its amazing international cuisine, superb wine list, and impeccable service. At the helm of the restaurant for many years was acclaimed Chef Augusto Schreiner, who a few years back left the restaurant at the hands of his talented protégé Chef Ariel Rodríguez.
In these harsh economic times, Augusto's has made itself more accessible to the general public by offering various specials that are sure to delight your palate and please your wallet. Looking for a top-notch lunch at a great price? Well Augusto's is your spot. The restaurant offers weekly lunch specials, which include appetizer, main course, and dessert for $34.00 per person. Among their most popular specials is the finger licking good Fried Chicken. Also, throughout the summer, Augusto's will be featuring one of their sandwiches from their bar menu for just $10.00. Talk about a deal! We highly recommend you drop by on Thursdays when they serve their ridiculously addictive and crazy delicious Pastrami Reuben. The best part, the deal includes a valet parking discount.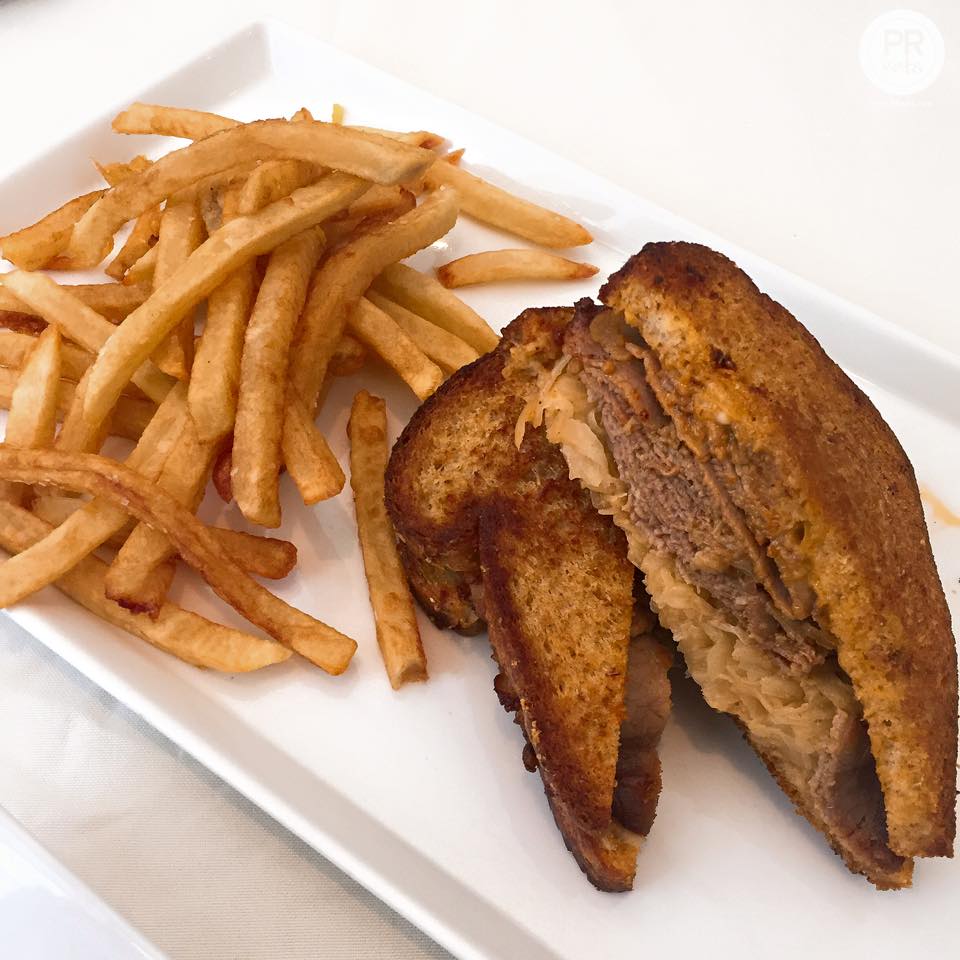 Tired of your usual happy hour spot? Then make sure you head to Bubbles and Bites which happens every Thursday from 6:00 p.m. to 10:00 p.m. There you can sip your bubbly while indulging in fresh oysters, Frita Cubana Sliders, and endless yummy eats at a great price. Seriously, we can drink that crispy and refreshing Jean Comyn Harmonie Brut all day! Hard drink lovers rejoice, all well drinks are available for just $5.00.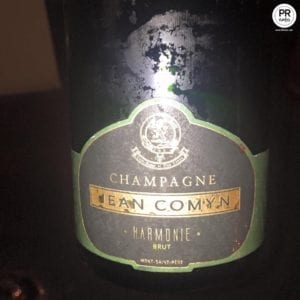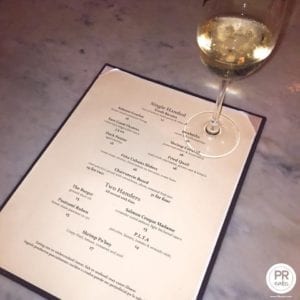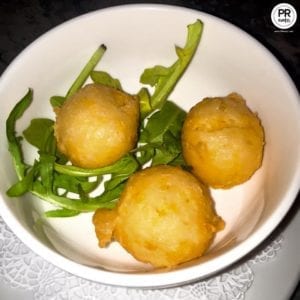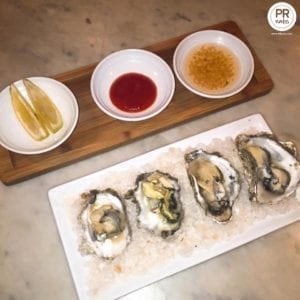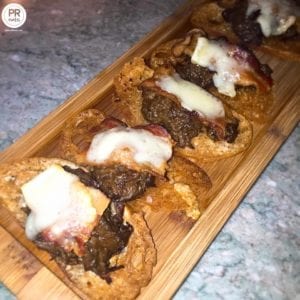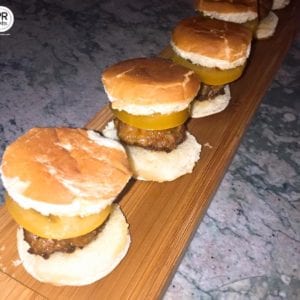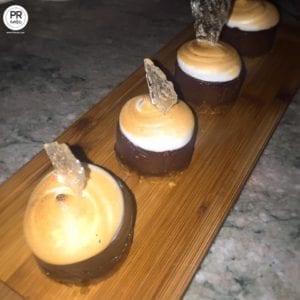 You probably all heard of these little restaurants called Le Bernadin, Eleven Madison Park or Per Se right? Well you can experience this level of dining and service at Augusto's, particularly during its guest chef series where Chef Ariel invites a guest chef to prepare a decadent 11 course menu with your choice of wine pairings for an additional charge. Last month, we had the pleasure of attending one of these dinners where the guest chef Pierre P. Saussy, former chef of L'Auxerre in San German and the current executive chef of The Green Pig in Arlington, Virginia. An unforgettable experience from start to finish.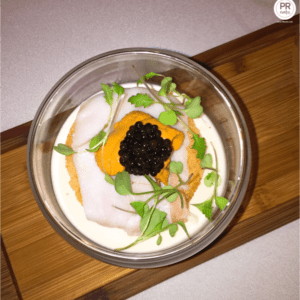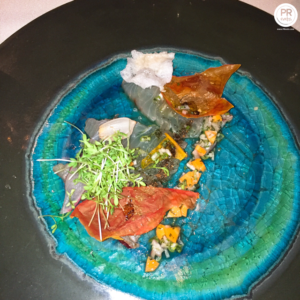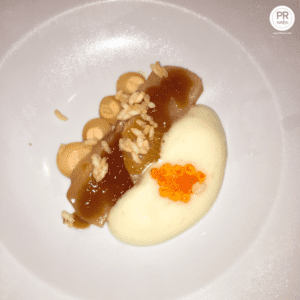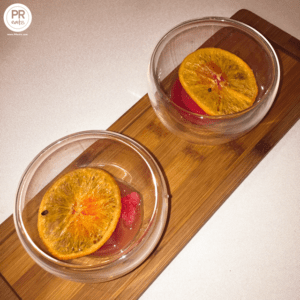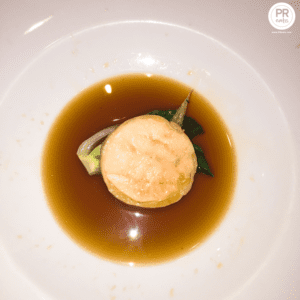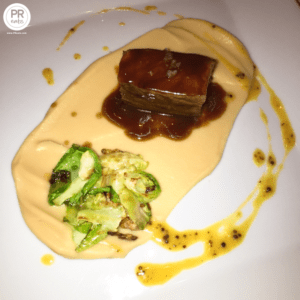 Augusto's is one of my favorite restaurants in Puerto Rico. What I enjoy the most is that you receive the complete fine dining experience in a casual setting. There is no need for a suit and a tie here to enjoy an amazing meal. Plus, Chef Ariel's attention to detail, meticulous technique, and perfect symphony of flavors can be appreciated in every dish. From their regular menu, we highly recommend the Sauteed Foie Gras served with Lavender French Toast (the best in Puerto Rico hands down), Steak Tartare (glorious!), and their Suckling Pig with Black Truffle Pomme Purée (when available). So next time you are in the Miramar area, make sure you drop by Augusto's and let them know Puerto Rico Eats sent you. You won't regret it.
[su_note note_color="#e5e4e2″ class="infobox1″]Location: Mariott Courtyard Hotel, 801 Ponce de León Avenue, Miramar[su_gmap address="Mariott Courtyard Hotel, 801 Ponce de León"]
<br>
701 Ponce de León Avenue, Miramar[/su_gmap]
Telephone: (787) 725-7700
Payment Methods: All major credit cards accepted.

Parking: Valet Parking available.[/su_note]
---
---
You might also like
---