Located in the luxurious Ritz-Carlton Hotel in San Juan is Ocean Bar & Grill. It is a place where hotel guests and locals alike can enjoy amazing creole and Caribbean inspired cuisine by the hands of its executive chef Ernesto Alvarado. Chef Alvarado's past work experience includes serving as executive chef in Cocina Abierta, one of the island's hottest restaurants, as well as, at the award-wining and now defunct Palm restaurant, just to name a few.
Recently, we were invited to an exclusive media event where we had the opportunity to sample a few dishes from the restaurant's menu. Before the meal got started, we were treated with a basket of yucca and coconut bread. It came with a side of creamy coconut butter. These highly addictive soft and pillowy bites are just like heaven. I dare you to eat just one!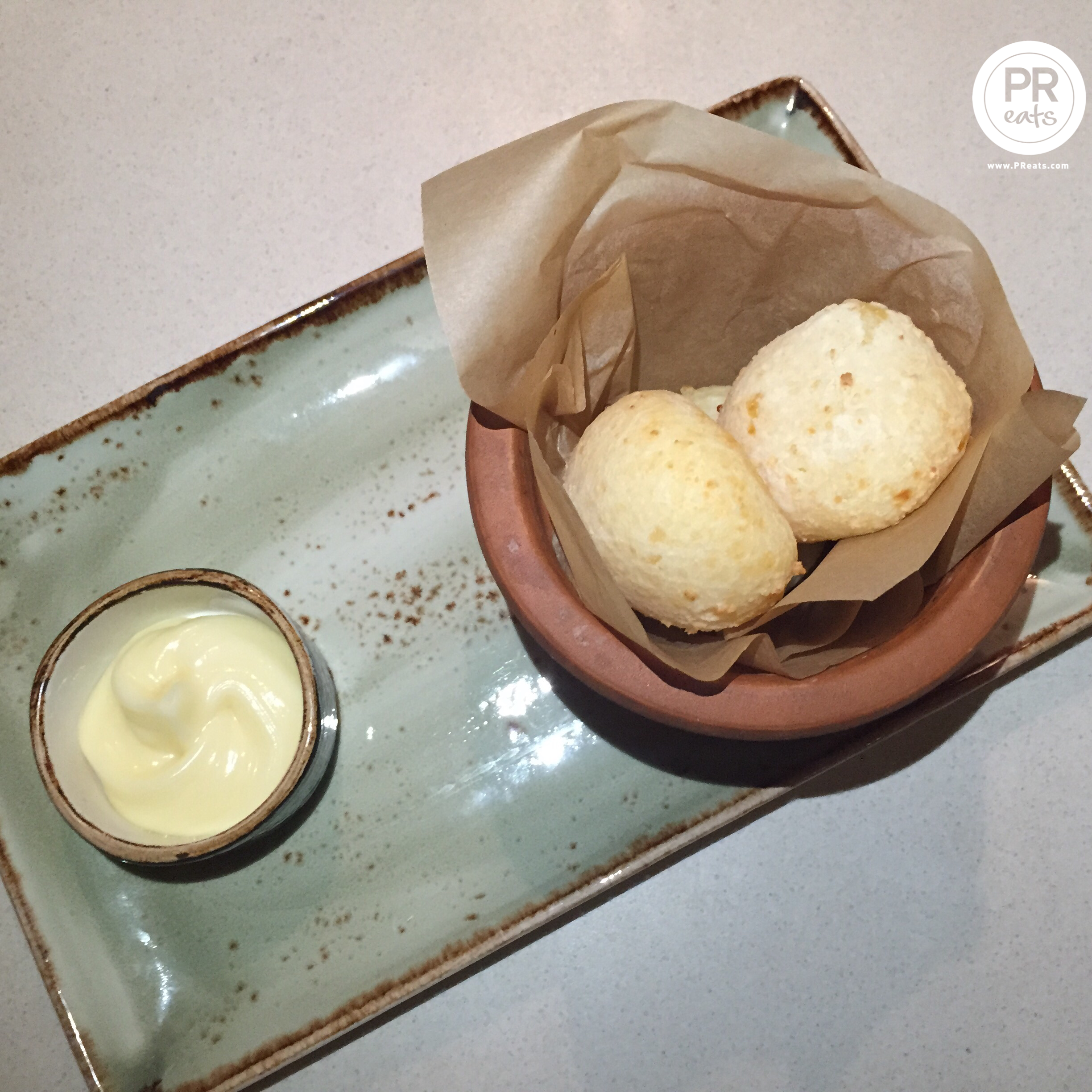 As our appetizers, we kicked off the party with the Fried Calamari, but this was definitely not your mom and dad's fried calamari. It was deep fried in bacalaito batter giving it an irresistible salty touch. These rings of crispy goodness were the perfect start to our meal.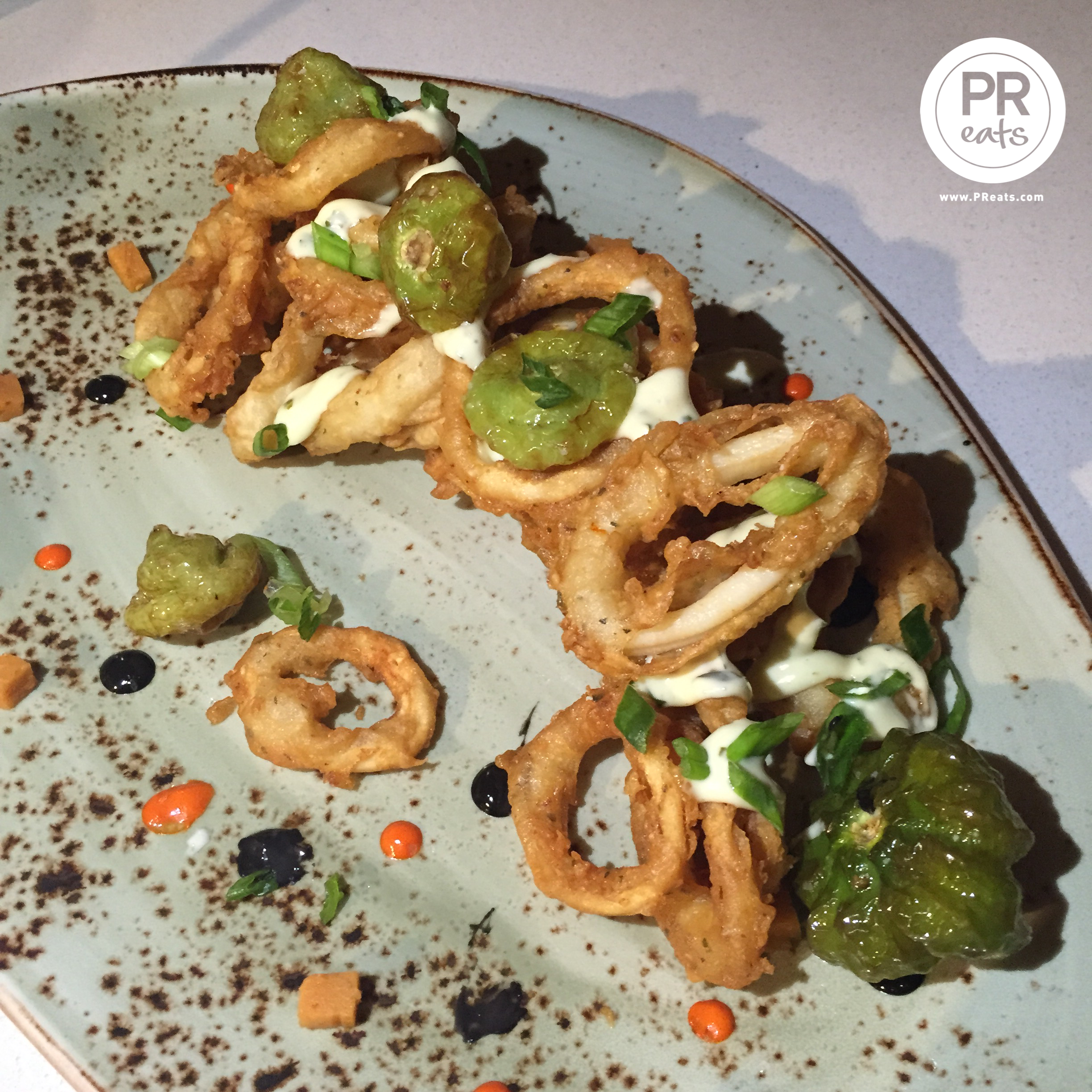 Next up, the gorgeous Jumbo Prawns were set at our table. They had a side of grapefruit butter and were sitting atop a local root purée. Every flavor profile in this dish was on point and the shrimp was perfectly cooked.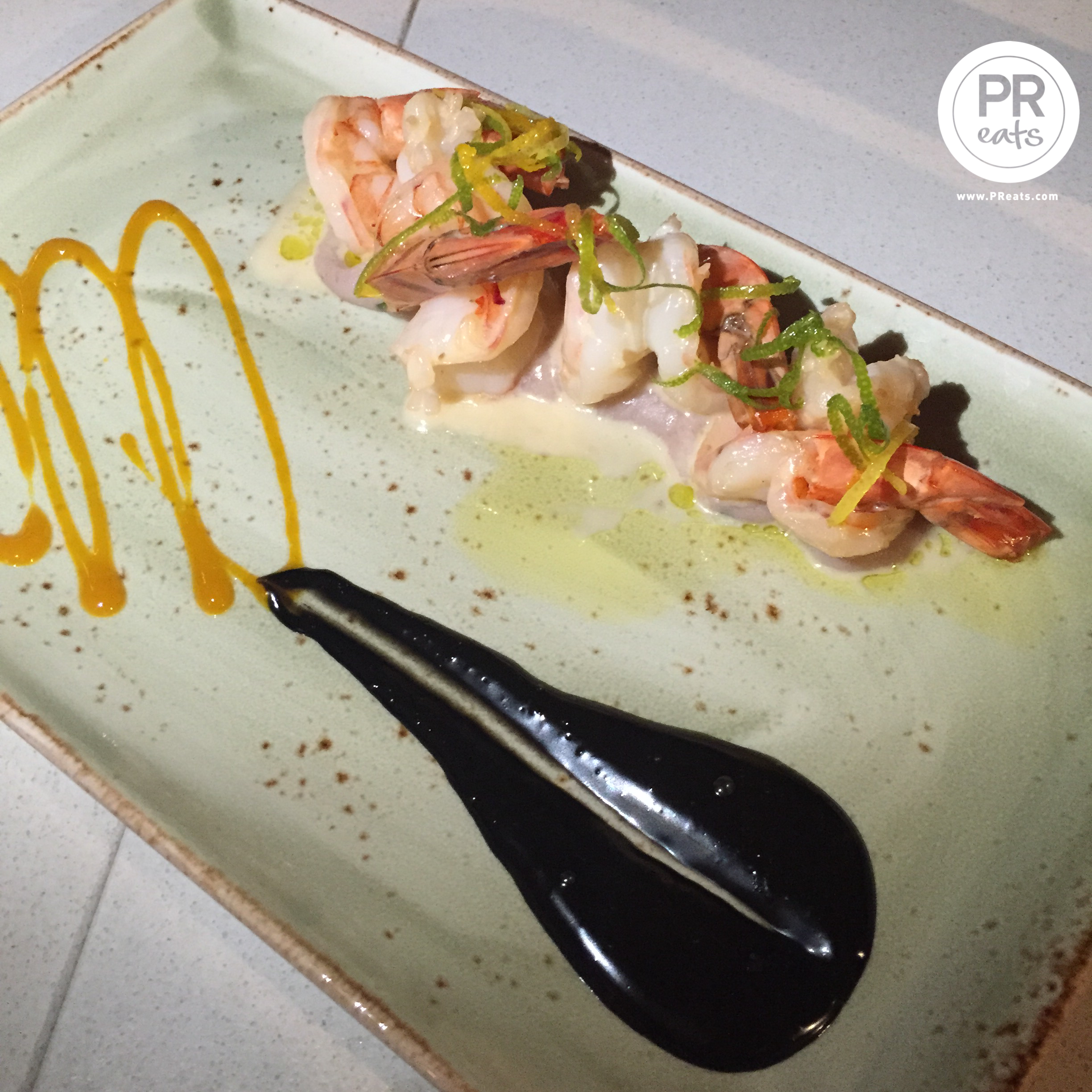 It was now time for the main course and the amazing team at Ocean Bar & Grill did not disappoint. First, came what was my favorite dish of the night: the Caribbean Seafood Pot. This heavenly broth of the gods known as "caldo santo" consists of coconut and ginger with rock lobster tail, mahi mahi, and jumbo prawns. My mouth simply waters just remembering the dish. Put in a dash or two of the homemade pique (spicy sauce) and you've got yourself a winner here.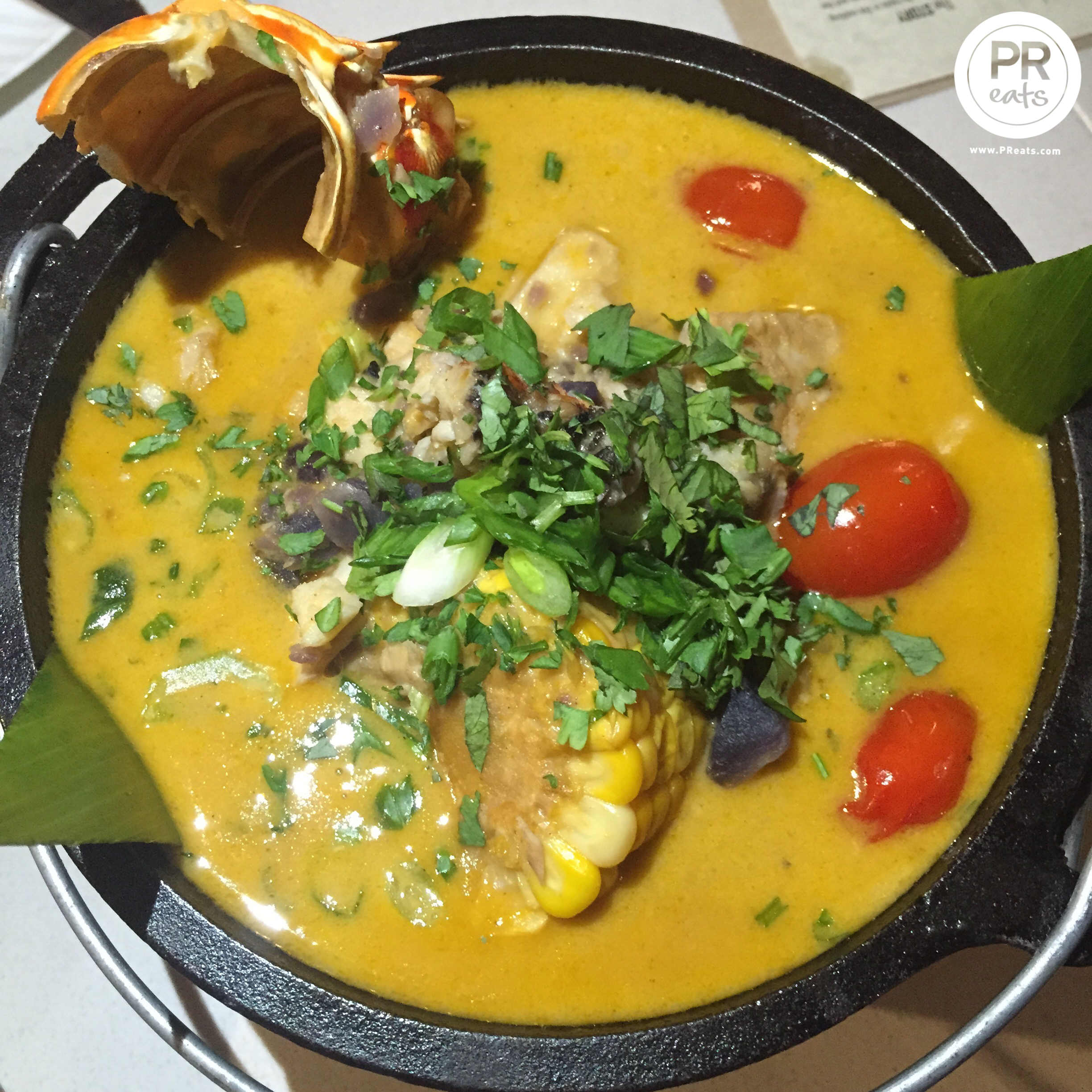 The food parade continued as the servers brought out the Grilled Market Fish bathed in the Citrus Caper Ajíllo Sauce with a side of Pigeon Pea Risotto. This dish was spectacular from start to finish.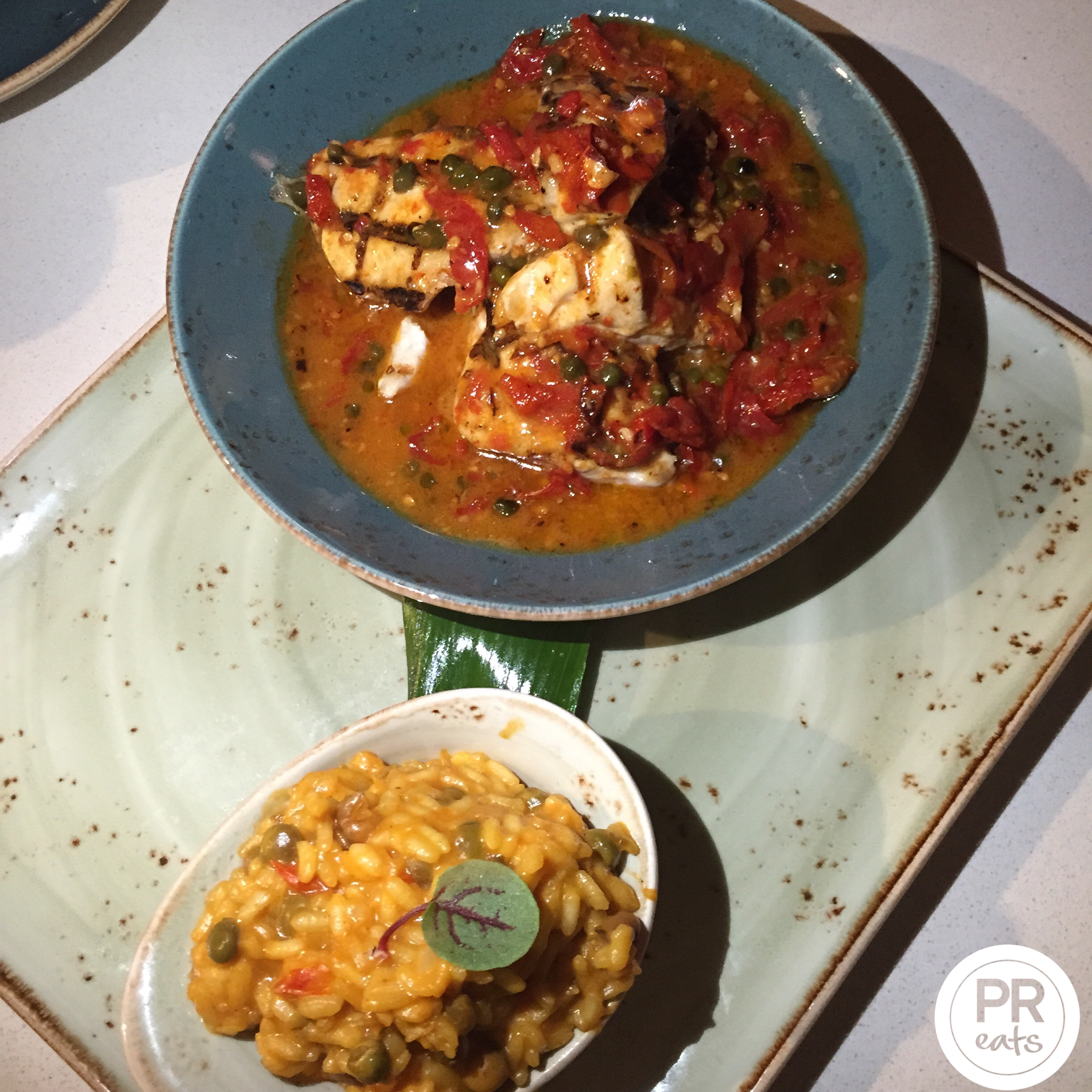 It was time for dessert and Chef Ernesto brought out a scrumptious Coconut Leche Flan that was to die for!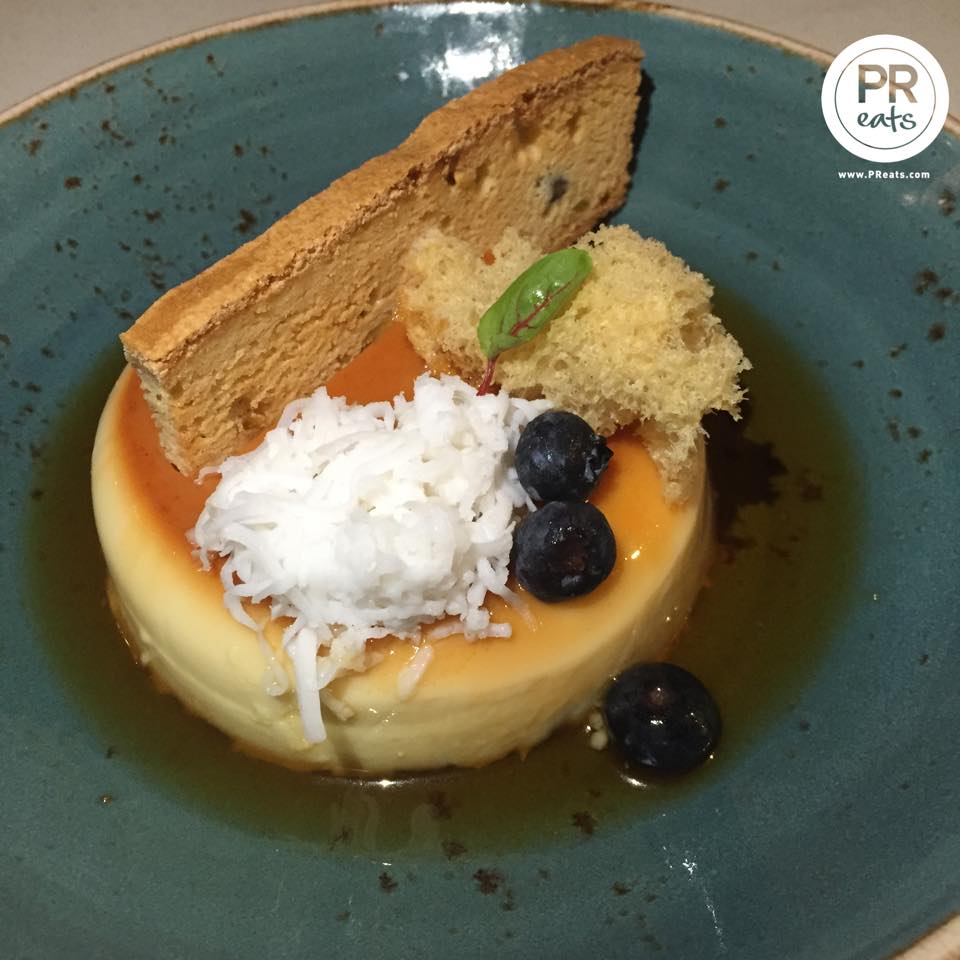 There is no doubt that when you visit Ocean Bar & Grill you are in for a treat. Chef Ernesto Alvarado takes great care in creating a unique and sophisticated dining experience inspired by the Spanish, African, and Taíno origins of our culture. The menu incorporates local ingredients to highlight each one of the restaurant's dishes.
Worried about the price? Don't be. Ocean Bar & Grill offers a three-course prix fixe menu from Wednesday to Friday for just $32.00! The best part, most of the dishes we enjoyed at our tasting are available in the special menu. Ocean Bar & Grill is open for dinner from 6:30 p.m. to 9:30 p.m. For reservations call (787) 253-1700
[su_note note_color="#e5e4e2″ class="infobox1″]Location:
6961 Gobernadores Avenue, Isla Verde, Carolina, Puerto Rico.
[su_gmap address="6961 Gobernadores Avenue, Isla Verde, Carolina, Puerto Rico"]
Payment Methods: All major credit cards accepted.

Telephone: (787) 253-1700
Parking: Yes.[/su_note]
---
---
You might also like
---