Located on a side street where Loiza Street and San Miguel Street meet is Acapulco Taquería Mexicana, a small establishment making big waves with their killer tacos. This small and casual local's spot is owned and operated by brothers Alessandro, Alfonso, and Francesca Salvatore. You won't find the bastard cuisine called Tex-Mex here, so no worries, you are in for the real deal.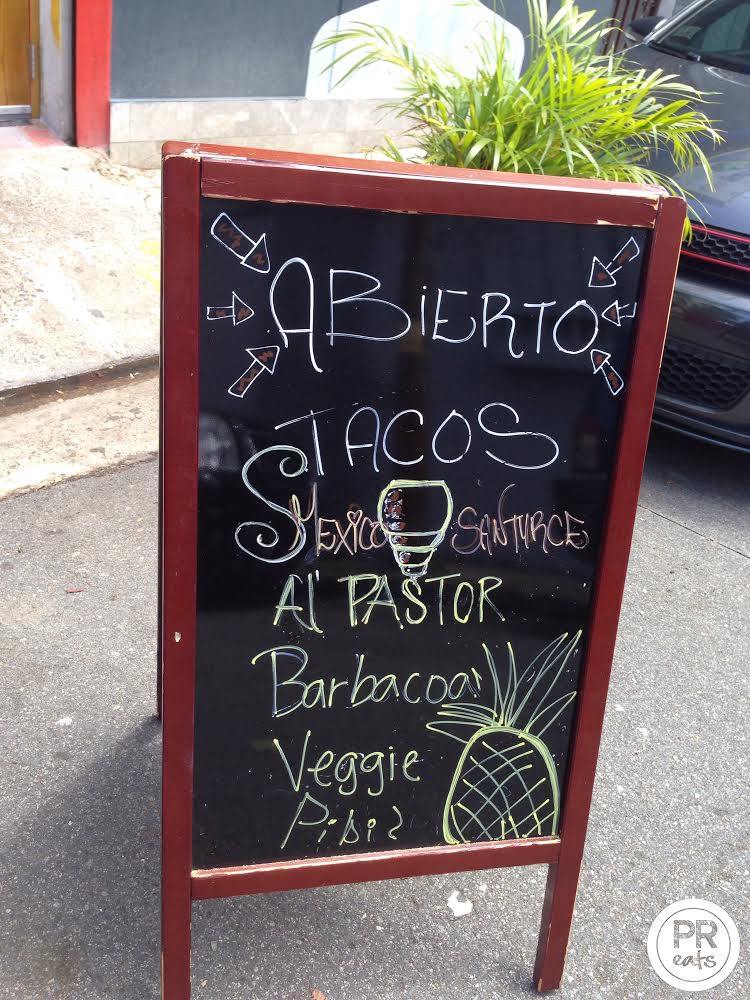 Once you enter, you can see the open kitchen where most of the dishes are prepared right before your eyes. Spinning slowly on the side is the trompo (a vertical rotisserie) of pork al pastor right by the counter, well-rubbed with spices and oozing juices. Pro tip: the corn tortillas are made from scratch, so get there early, since once they run out they close.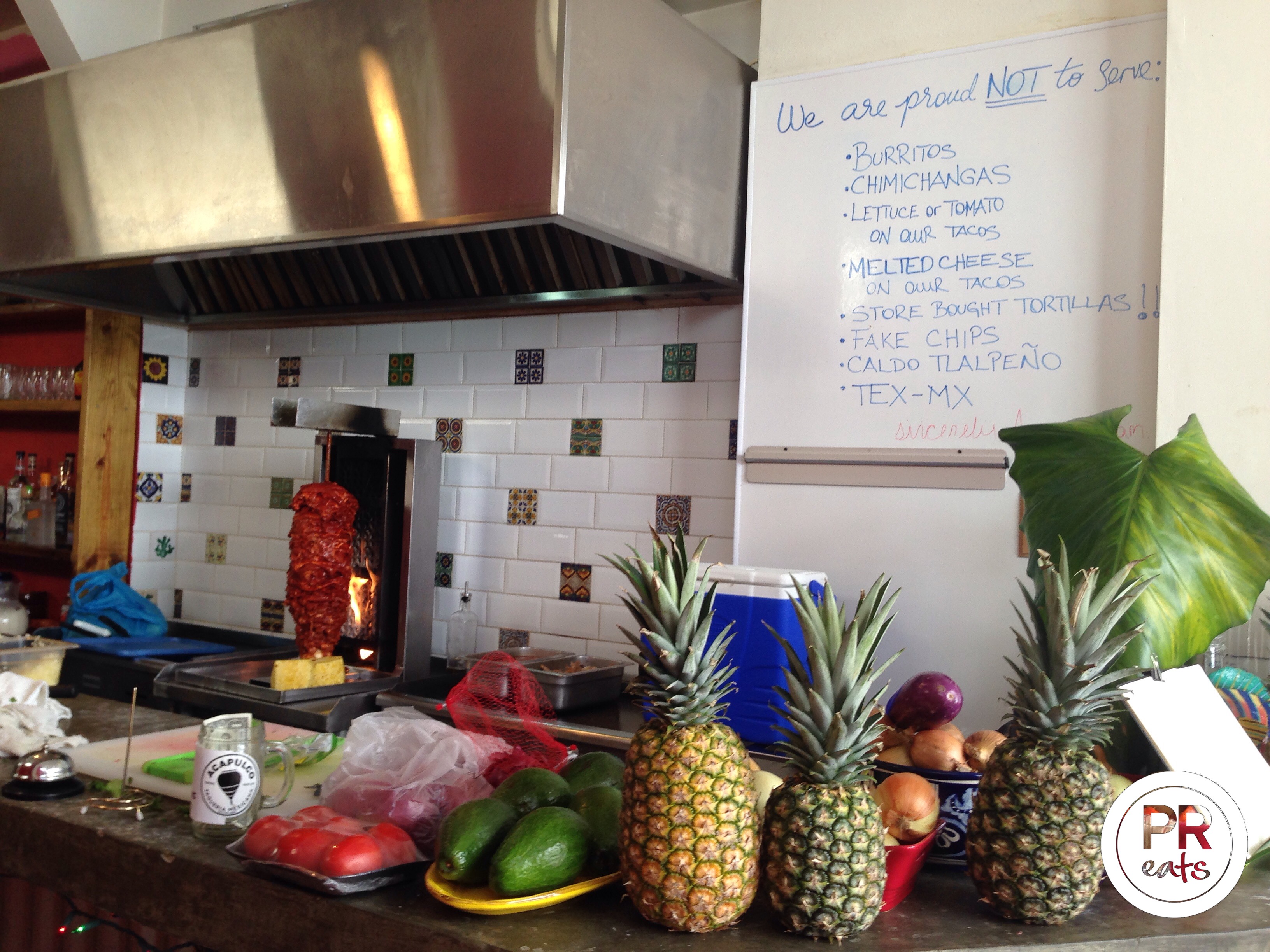 I got the party in my belly started with chips and creamy black refried beans. Although pinto beans are the most common choice for refried beans, I prefer black beans since they have a slight smokiness to them that I love and are not as sweet as the pinto beans.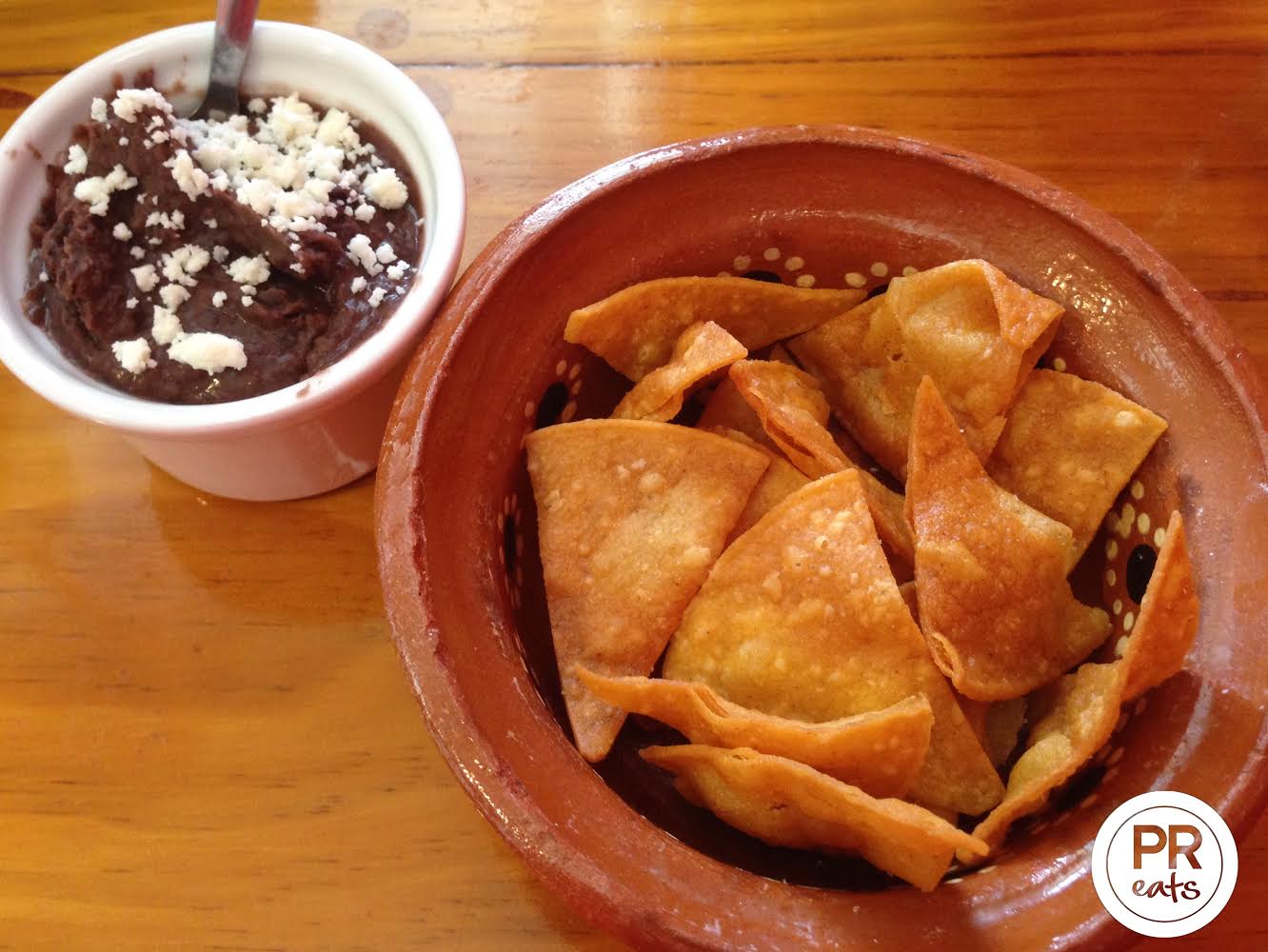 I love tacos, so I decided to order one of each. From left to right on the pic you will find the tongue taco, the cochinita pibil taco, and the al pastor taco. All the tacos were topped with onions, cilantro, and a sliced red radish, with the exception of the cochinita pibil which was topped with pickled onions instead of regular onions.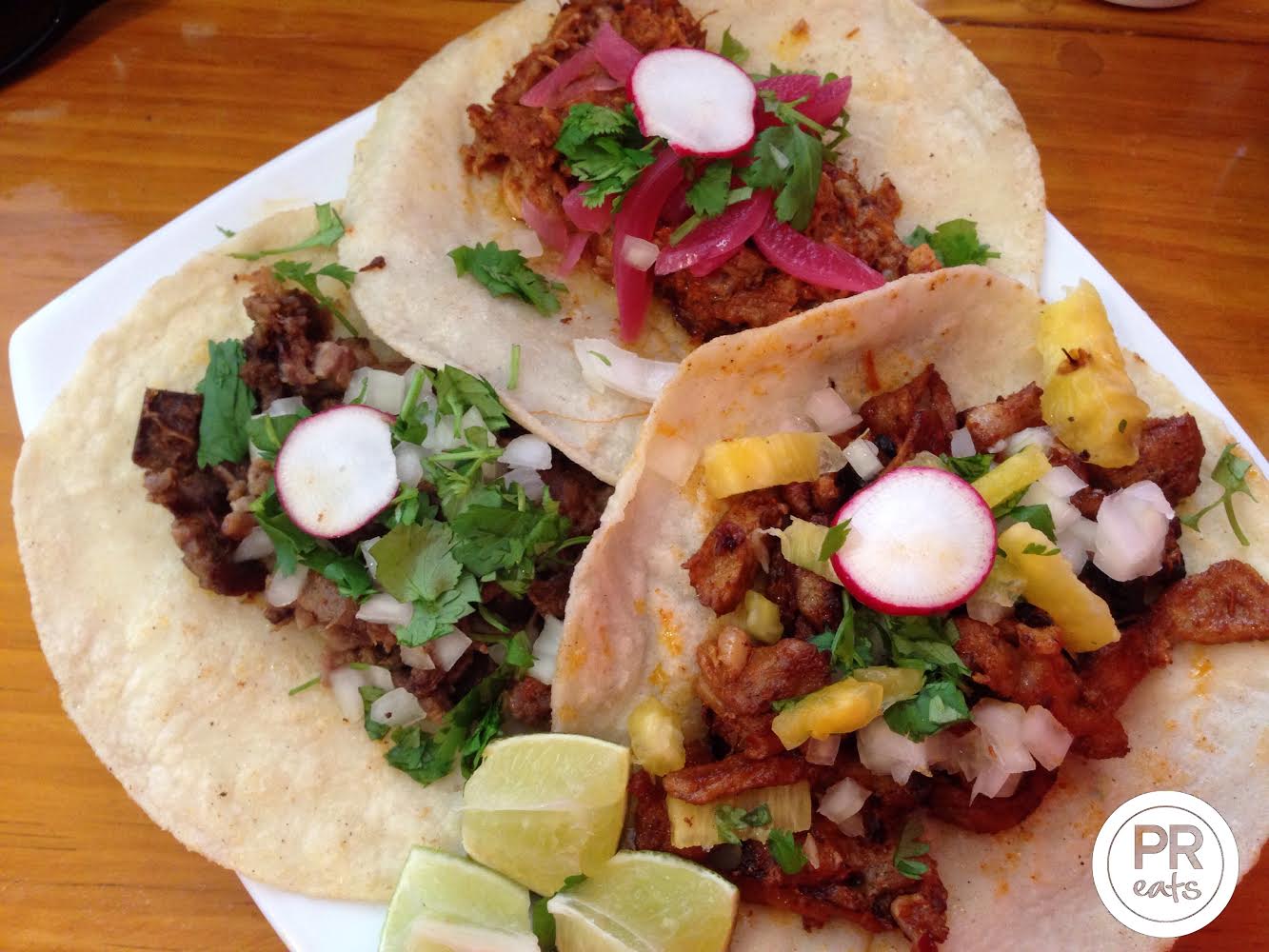 First up were the beef tongue tacos. I know a lot of you might be grossed out by the though of eating tongue, but trust me, the fatty meat has an amazing flavor and is melt in your mouth tender when properly prepared. So if you have not yet tried tongue tacos, I invite you to step out of your comfort zone and give them a shot. I promise you won't regret it. Next up was the glorious hunk of slow roasted pork known as cochinita pibil. The meat was incredibly moist and packed with spices. Each bite provided an intense rich explosion of flavor. By far, this was my favorite taco of the three. Last up were the succulent al pastor tacos freshly sliced off the trompo. Simply perfect. I made sure to top all these babies with the housemade tomatillo sauce and their coconut chipotle sauce. My favorite is the coconut chipotle sauce which provides a unique and irresistible combination of sweet and spicy to every taco.
At Acapulco Taqueria you can expect authentic Mexican food and a friendly staff. Brunch is served on weekends; I personally recommend you order their kick ass Chilaquiles. Just make sure you come hungry, because as you can see in the picture below, the portion is huge. So drop by, say hi, and make sure to say that Puerto Rico Eats sent you.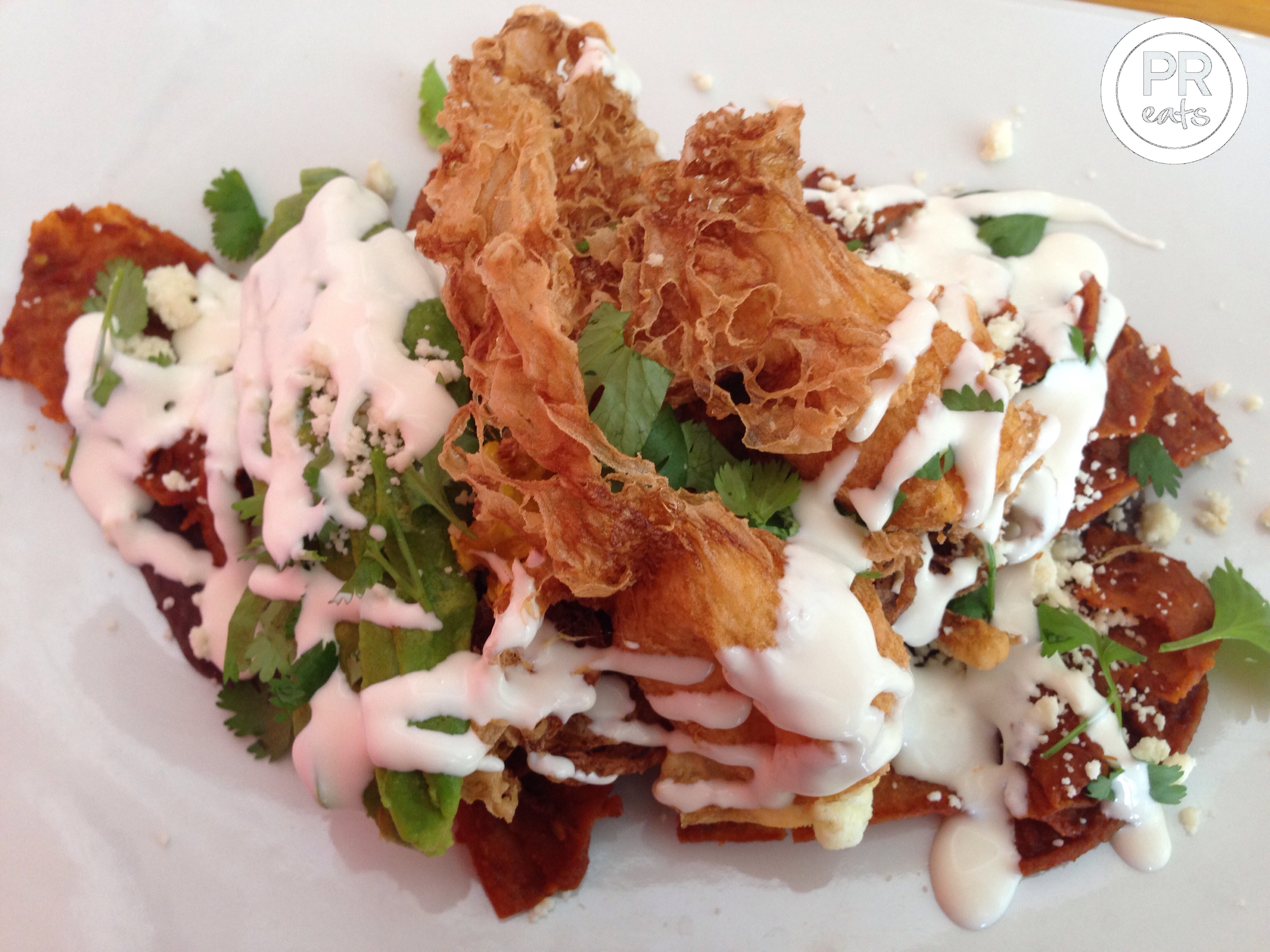 [su_note note_color="#e5e4e2″ class="infobox1″]
Location:
2021 Loiza Street, Santurce, Puerto Rico
[su_gmap address="2021 Calle Loíza San Juan, 00911 Puerto Rico"]
Telephone: (787) 727-5568
Payment Methods: Major credit cards accepted.

Parking: On the street.[/su_note]
---
---
You might also like
---