Avocado Local Kitchen & Patio Bar, Guaynabo's new kid on the block has opened its doors to offer dishes inspired by local cuisine with a contemporary twist and innovative ultramodern cocktails from the portfolio of luxury spirits of the WorldClass COLLECTION.
Avocado also offers a unique concept with its Chef's Table, an open kitchen within the main dining room, where the chef prepares delicious dishes live with recipes inspired by seasonal products. Also, as its name suggests, avocado is one of the principal ingredients in various dishes, as well as, the dessert.
The restaurant was created by Ariel Pertusi and Nestor Canel, and its exquisite menu was designed by Chef René Marichal. "Avocado is a restaurant that appeals to both young professionals and families. We wanted to create a place with different areas within the same space to satisfy the tastes of our guests," said Marichal.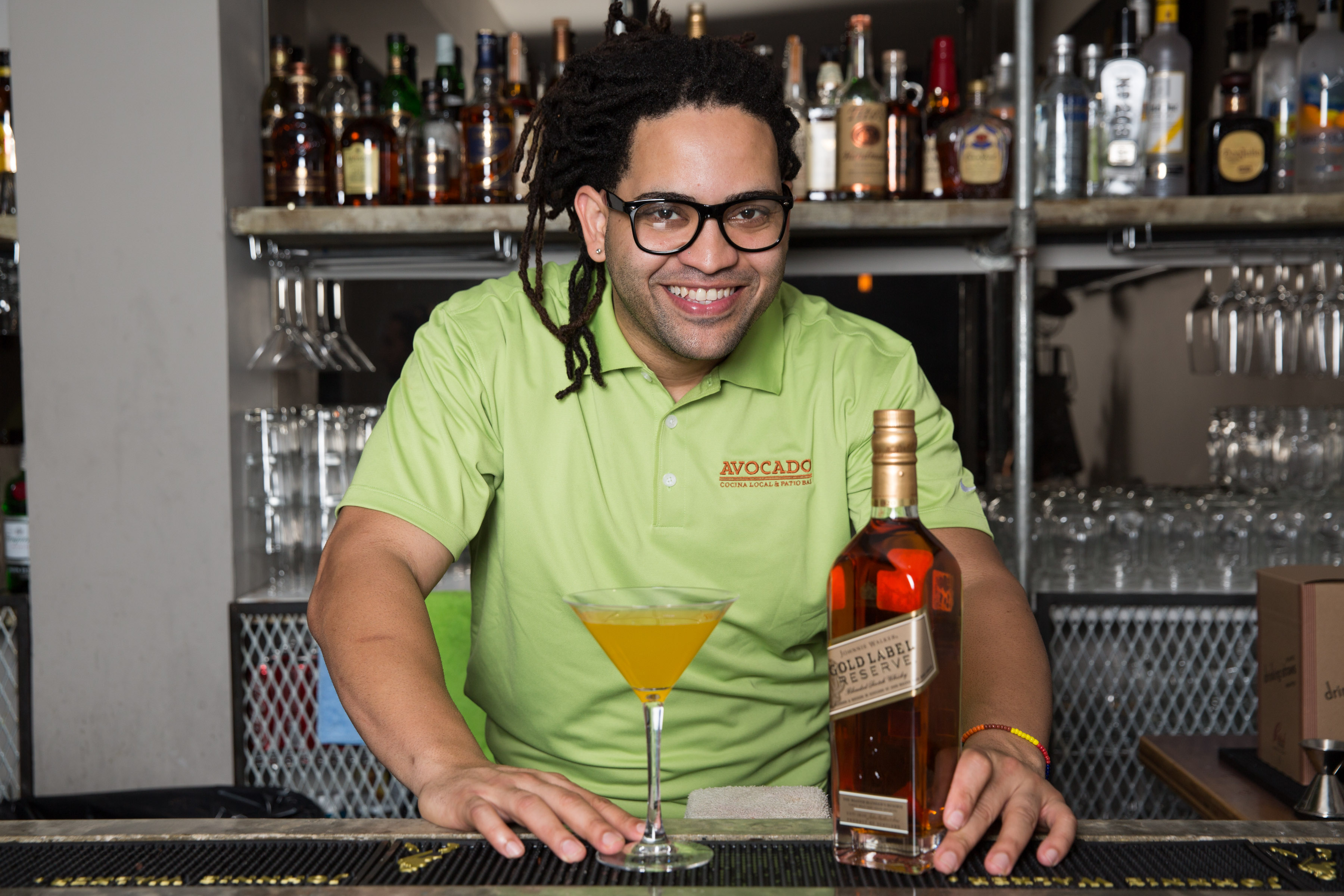 The restaurant's avant-garde cocktail menu was designed by Jonathan Gonzalez. To create cocktails, González incorporated ingredients like fruits, avocado, vanilla, almond, among others with the portfolio of luxury liquors from the Worldclass COLLECTION: Ketel One Vodka, CÎROC Vodka, Tequila Don Julio, Zacapa Rum, Tanqueray No. 10 Gin, and Johnnie Walker Scotch Whiskeys.
During our media tasting, we got a chance to sample a few of the menu items. We started off with a sampler of their appetizers that consisted of a Chickpea Hummus, "Pastel" Spring Rolls with Avocado Spicy Sauce,  a Chickpea Risotto Croquette topped with Pork, and a Cassava (Yuca) Mofongo with Ropa Vieja. Our favorite bites were the Chickpea Hummus and the Chickpea Risotto Croquette topped with Pork.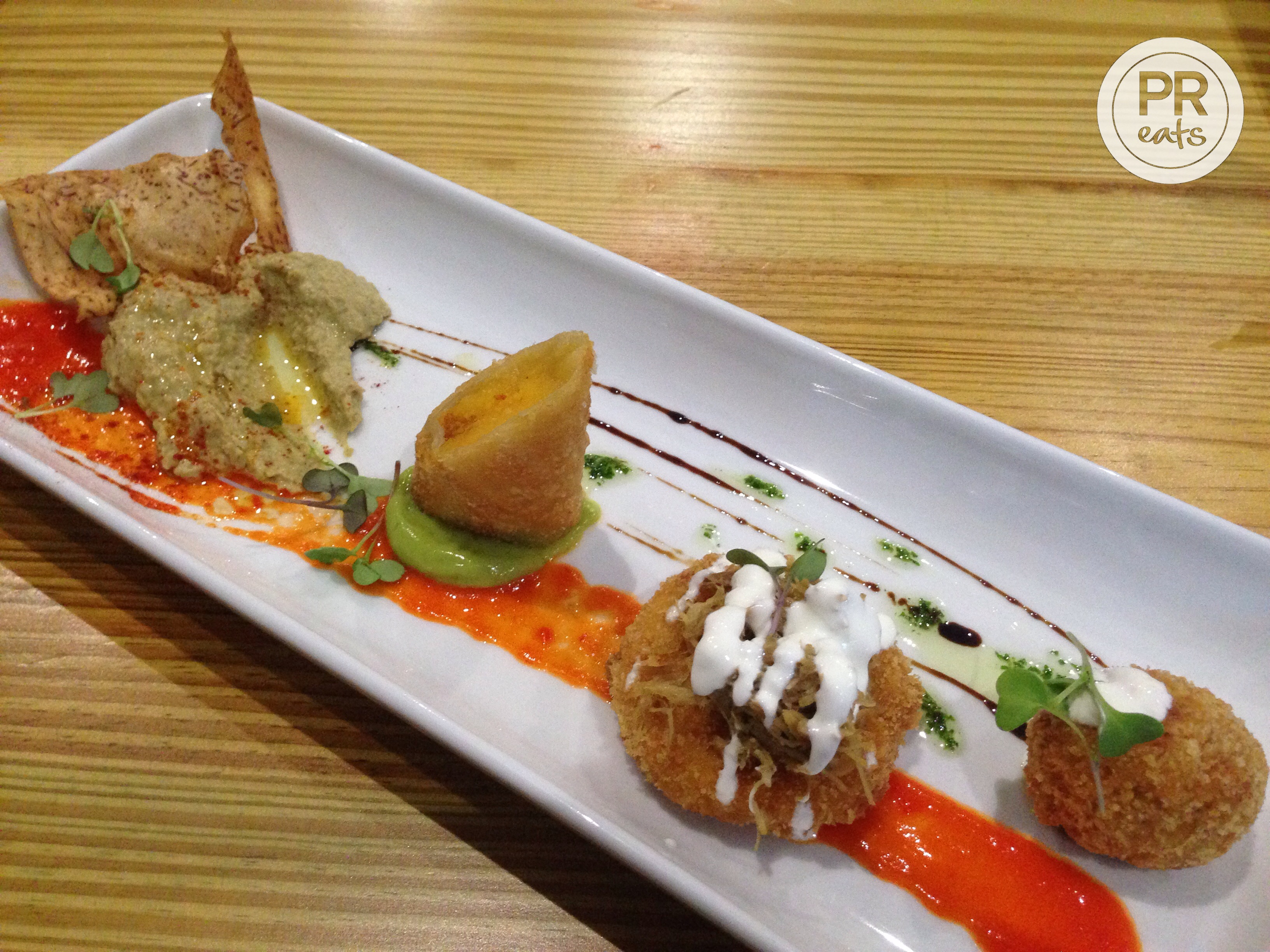 Next up was the Fish Chicharrón Lo Mein. This dish was amazing. The noodles absorbed the sauce perfectly, the vegetables were beautifully cooked and packed a nice crunch, the fish was scrumptious, and the bits of longaniza (courtesy of Alcor Foods) rounded up the flavors of the dish. A creative local take on this Asian classic.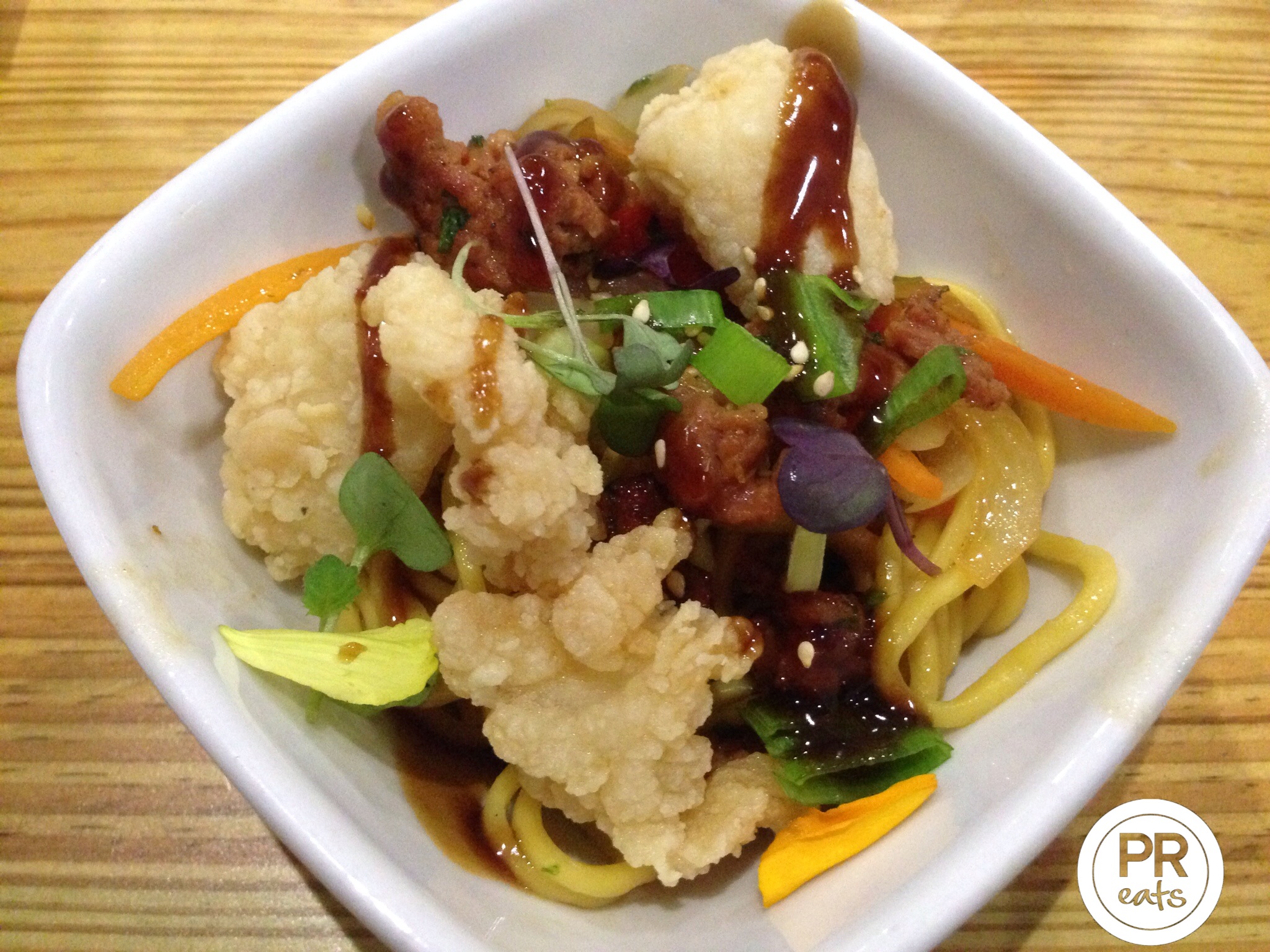 As our third course, we savored what proved to be my favorite dish of the evening: Chicken Breast stuffed with Fufú glazed with Tamarind Sauce and served with a side of Mamposteao rice. My mouth is watering just remembering the dish. The incredibly moist and tender chicken breasts melted in your mouth while the sweetness of the fufu complemented the sour tones of the tamarind sauce. The mamposteao rice was hands down on of the best I have had in the Island. The mix of flavors created party in my mouth (YUM!).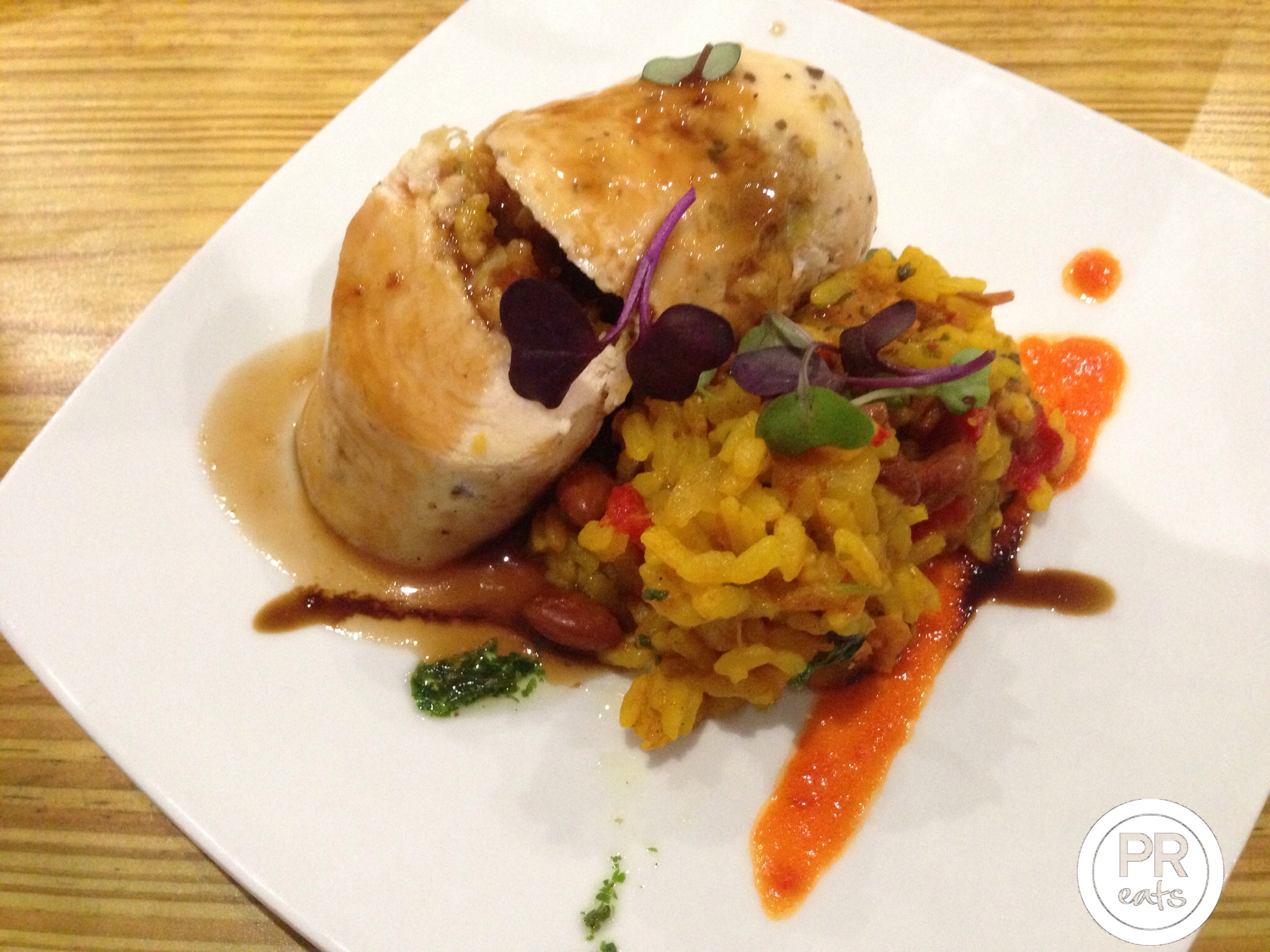 As our dessert, we enjoyed a Tempura Brioche topped with an Avocado Ice Cream and Strawberry Sauce.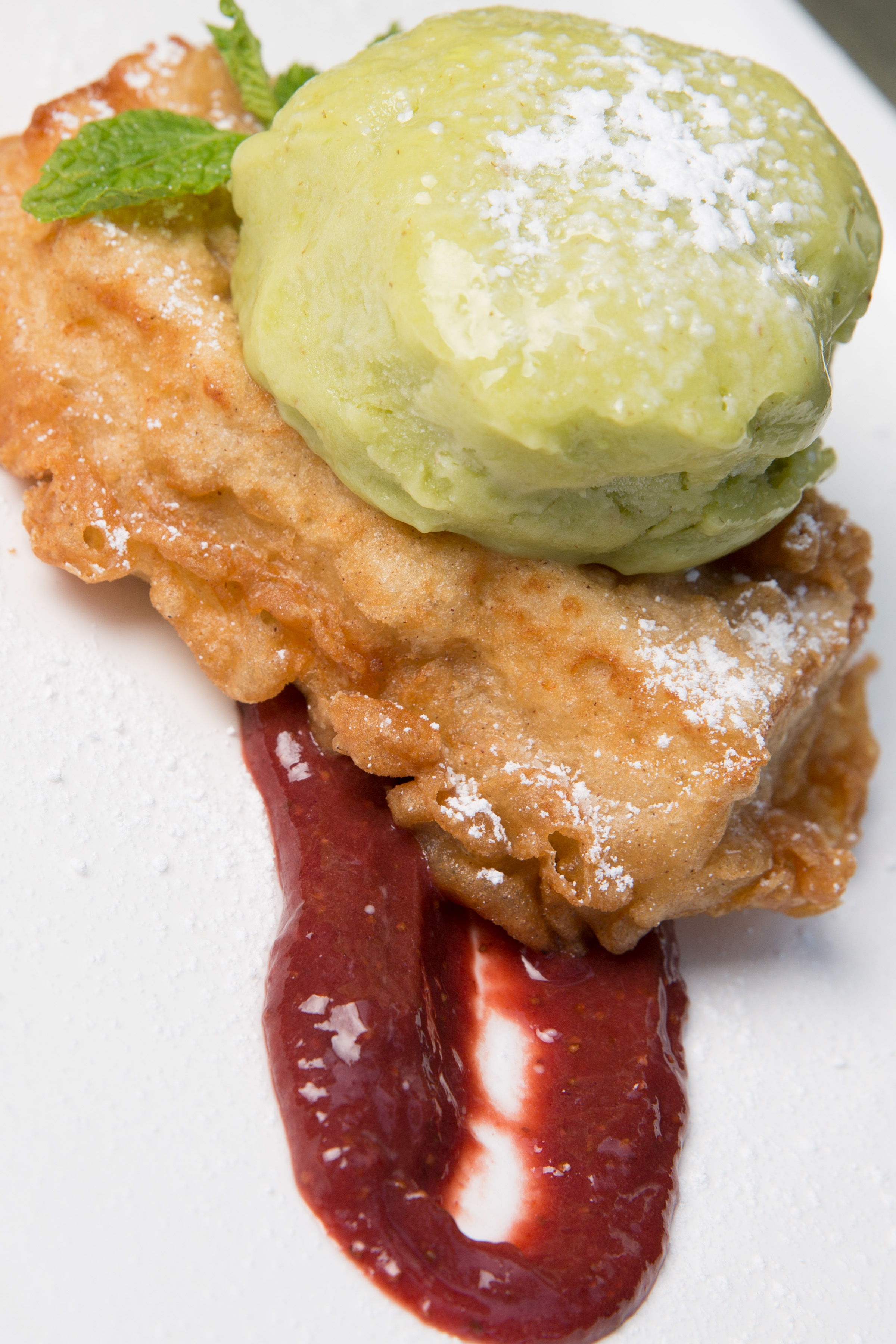 [su_note note_color="#e5e4e2″ class="infobox1″]Location:
Urb. Park Side, Street 4 #B-19, Guaynabo, Puerto Rico [su_gmap address="Calle Parkside 4, Pueblo Viejo, Guaynabo, 00968, Puerto Rico"]
Telephone: (939) 204-4532 (Reservations Highly Recommended)
Payment Methods: All major credit cards accepted

Parking: Valet Parking available.[/su_note]
---
---
You might also like
---