Since the day the restaurant opened back in early 2012, I have been a loyal fan of Pirilo Pizza Rustica. In my opinion, it is hands down on of the best places in the metropolitan area to enjoy a nice slice of pizza. When I used to work in Old San Juan, it was also one of my favorite happy hour spots. It might seem like a hole-in-the-wall from the outside, but this small and quaint restaurant is so much more than what meets the eye.
Popular among locals and tourists alike, Pirilo offers a wide variety of unique pizza creations that you are unlikely to find anywhere else. The also offer a myriad of appetizers (tapas style), salads, and pastas. On our most recent girls night out, we were craving pizza so we headed to Pirilo for some scrumptious eats. We started our meal with two of my favorite appetizers: the Mamposteao Croquettes (Croquetas de Mamposteao) and the Yautia Fritters (Buñuelos de Yautia). Both of them come with a delightful cilantro aioli dipping sauce. Those babies are crazy delicious! Particularly the Yautía Fritters which taste a bit like alcapurrias.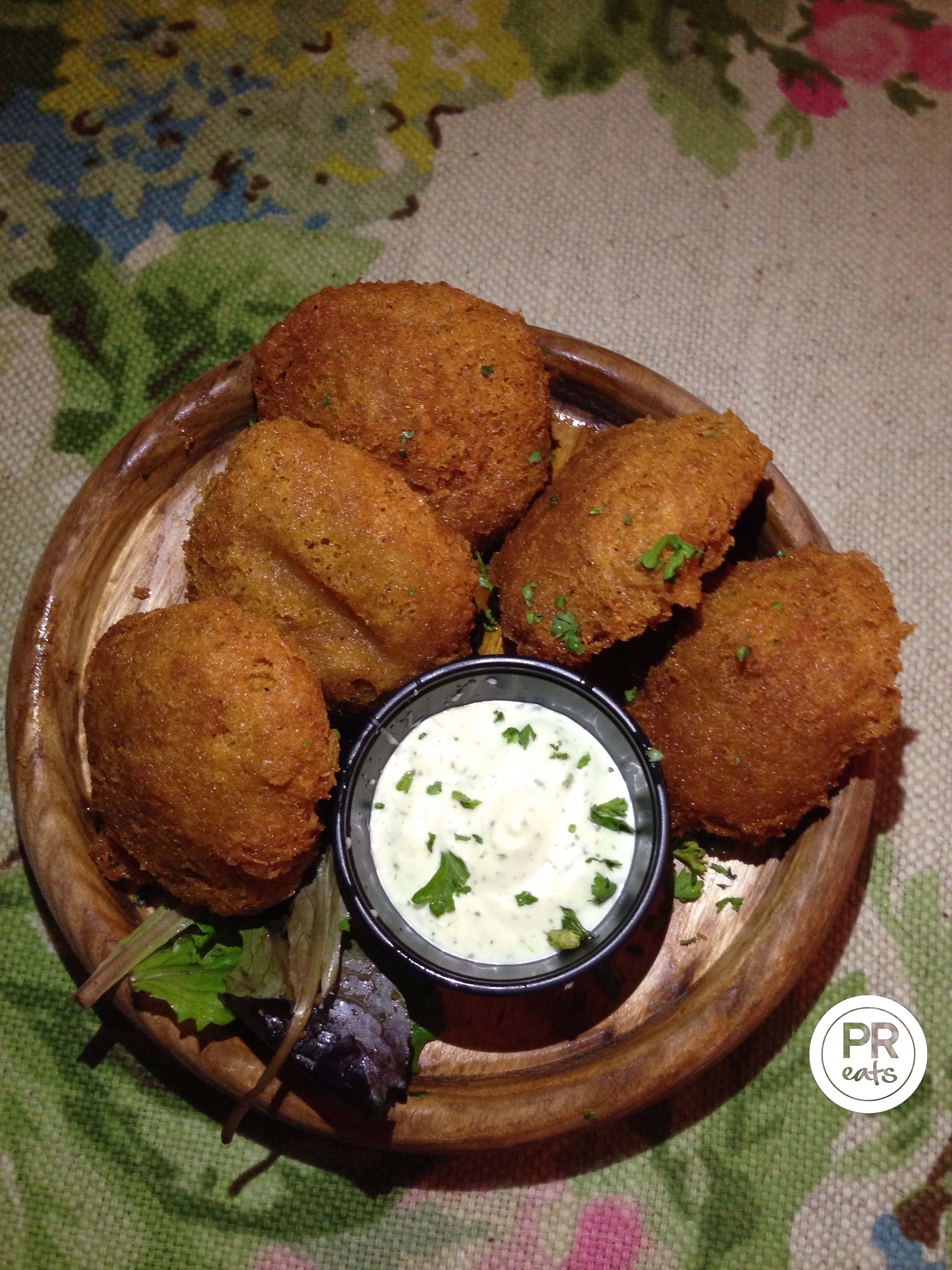 After reviewing the extensive pizza menu, it was tough to pick just one. So we decided to order a large pizza to be split into half Four Onions and half Pink pizza (Pizza Rosada). The Four Onions is self explanatory consisting of four different types of onions. The Pink pizza comes with vodka sauce (YUM!) and mozzarella cheese, but is topped with baby spinach, arugula, and Pecorino Romano cheese.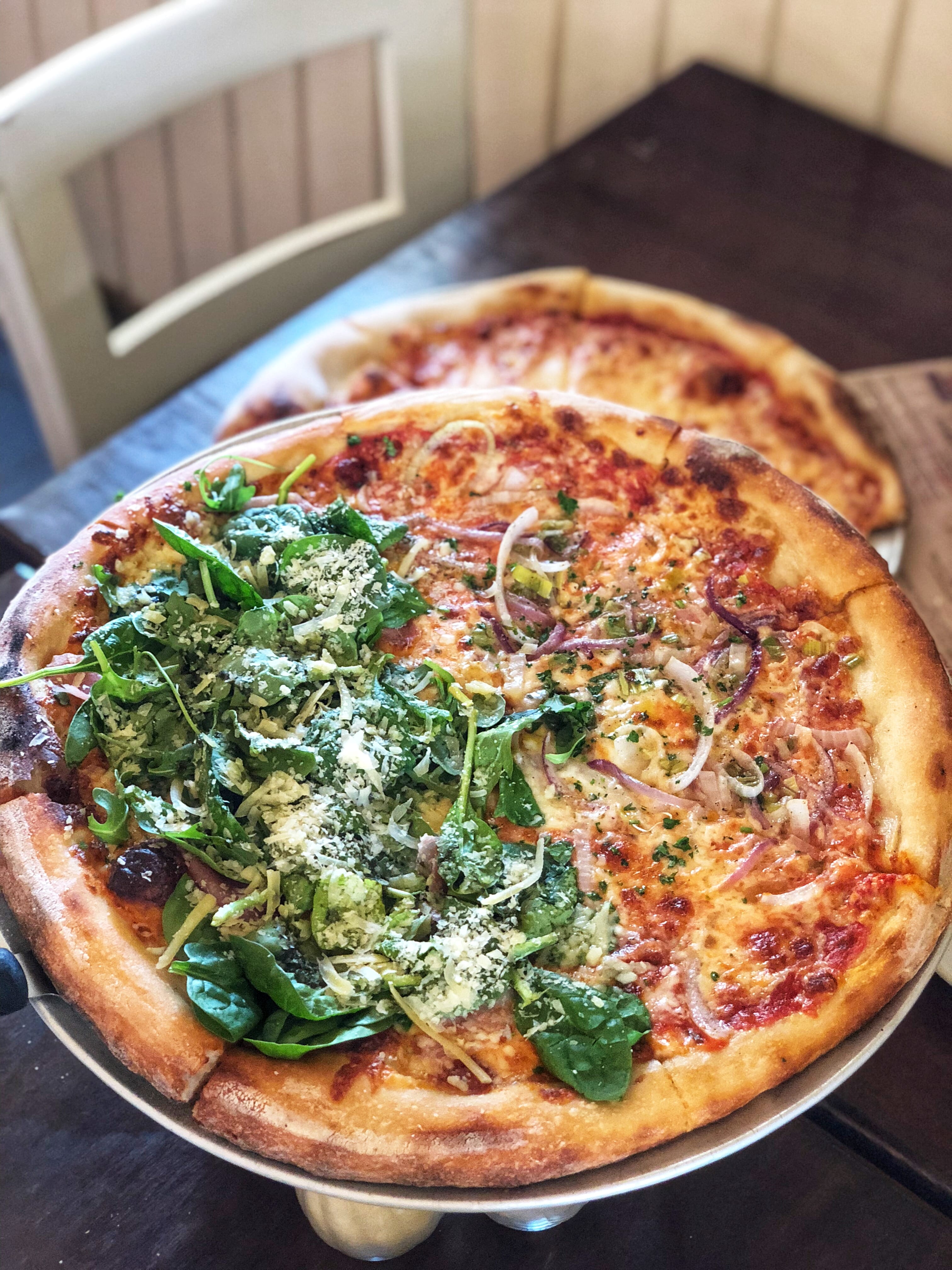 The pizza was fantastic. The crispy and fluffy crust was delicious and the ingredients were top notch. Pro tip: Make your Pizza Rosada extra special by adding Prosciutto. You can thank me later.
Pirilo has recently expanded and now has a large dining area in the second floor. It was about time! They offer consistently good eats, friendly service, and a variety of craft beers and drinks that will keep you coming back for more. Disclaimer: Expect a long wait to be seated. Depending on the day it can take from 15 to 45 minutes. But trust me, the wait is worth it.
[su_note note_color="#e5e4e2″ class="infobox1″]Location:
201 Fortaleza Street, Old San Juan, Puerto Rico[su_gmap address="Pirilo San Juan"]
Telephone: (787) 721-3322
Payment Methods: All major credit cards accepted

Parking: Closest parking garages are Doña Fela and Paseo Portuario located at Recinto Sur street.[/su_note]
---
---
You might also like
---