Inside the iconic oyster shell of La Concha Resort you will find Perla, a restaurant with gorgeous panoramic ocean views and delicious eats which are sure to provide an unforgettable dining experience. At the helm of the restaurant is Chef Lindell Smith, whose passion for excellent food and the restaurant industry runs in his blood. His father, Chef Dayn Smith is a renowned chef and the restaurant's founder. After a brief acting stint in New York University, Chef Lindell decided to follow his true calling. He graduated from the Culinary Institute of America in upstate New York where he perfected his kitchen skills. After working in the states with recognized chefs like José Andrés, he decided to return to Puerto Rico and dive into the family business.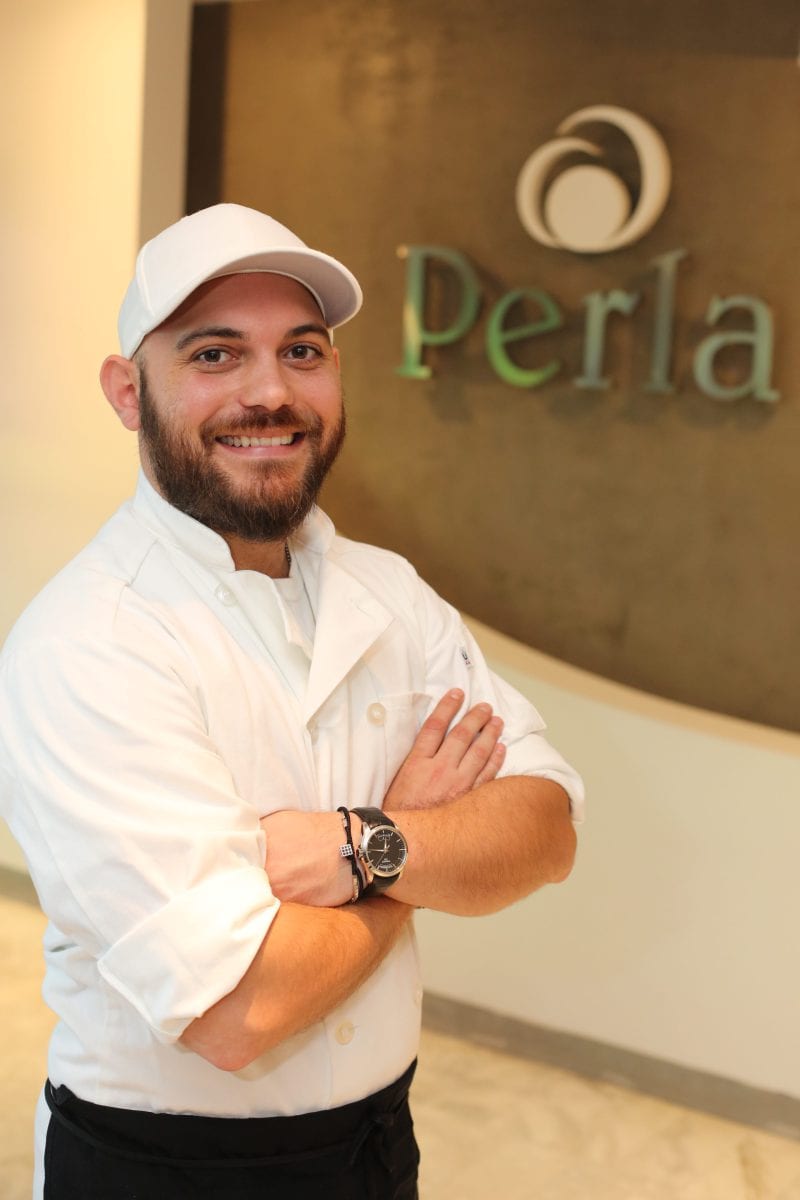 Thanks to our friends from Puerto Rico Restaurant Week, we enjoyed a sneak peak of what you can expect when you visit Perla during restaurant week. Perla's menu focuses on international dishes which feature a distinct local flavor. Its $38.00 three-course meal has something for everyone to enjoy. Pro tip: If you want to make your visit extra special, ask for the wine supplement, which for an added fee, will give you wine pairings with every dish.
To start things off we ordered the delicious Bacalaitos appetizer which comes topped with sweet corn relish and red pepper coulis. For our main course, we ordered the juicy Breast of Chicken stuffed with Manchego cheese and Serrano ham and the melt in your mouth Grilled Dorado with lemon caper beurre blanc on a bed of roasted chayote, yellow squash and zucchini. Both dishes were great, but the showstopper was de Dorado hands down. The sweet finish came with the Boca Negra Cake which can be best described as a deconstructed S'more. It is a decadent chocolate cake served with Graham cracker ice cream. As if that were not enough, we also ordered the addictive Coconut Custard served with granola, berries, and braised pineapple. An amazing meal from start to finish.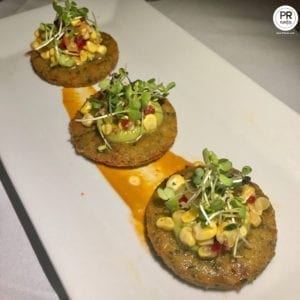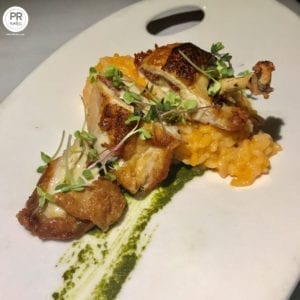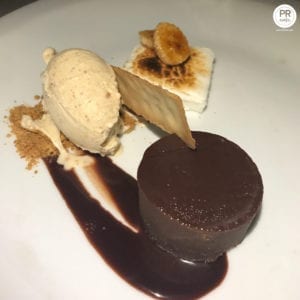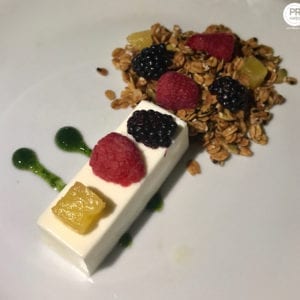 Puerto Rico Restaurant Week kicks off on June 1 and ends on June 10. Check out their official page www.puertoricorestaurantweek.com for details on participating restaurants and their menus. Find your favorites and make your reservations as soon as possible to ensure your spot.
[su_note note_color="#e5e4e2″]Location: 1077 Ashford Avenue, Condado [su_gmap address="La Concha Resort, 1077 Ashford Avenue, San Juan, 00907, Puerto Rico"]701 Ponce de León Avenue, Miramar[/su_gmap]
Telephone: (787) 977-3285
Payment Methods: All major credit cards accepted.   

Parking: Valet Parking and Self-Parking available. Pro-tip: Get your valet parking ticket validated at the restaurant and receive a discount. (Full rate: $25.00, Discounted Rate: $15.00)[/su_note]
---
---
You might also like
---