A few weeks ago, the hubby and I were in desperate need of a break. Highly demanding jobs and a toddler will do that to you. So, in order to recharge our batteries we decided to head to one of our happy places: Vieques.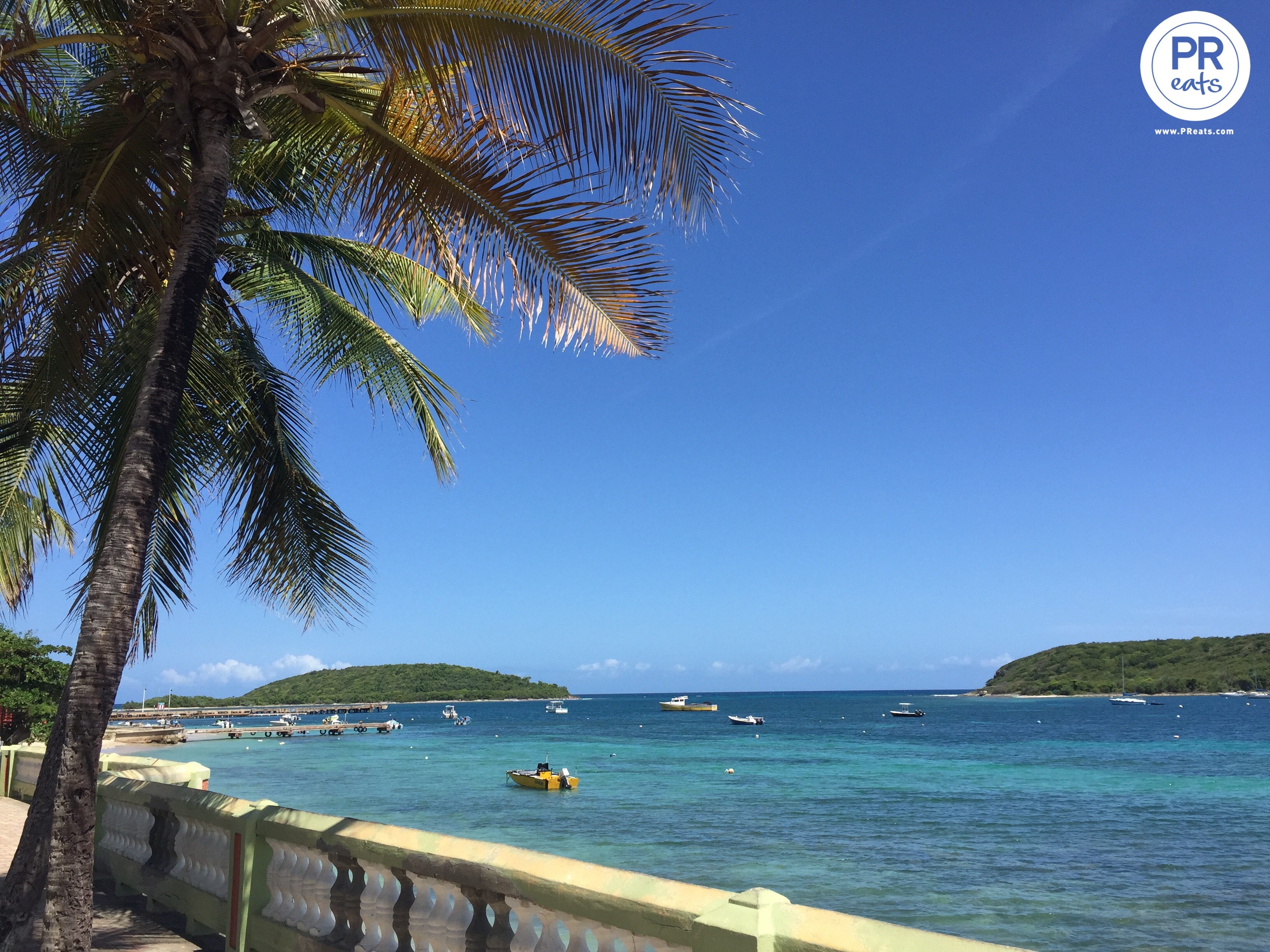 Located eight miles East from Puerto Rico, Vieques is considered a tropical paradise. The island's gorgeous crystal clear beaches are hands down some of the most beautiful in the Caribbean. These crowd-free beaches guarantee a relaxing and peaceful escape form the daily grind. Ideal for lounging around with a few cold ones or a refreshing rosé. Once you get there, it should be no surprise why the beaches in Vieques are considered some of the best in the world. Our personal favorites being Pata Prieta aka Secret Beach and Playa la Chiva.
Since we frequently visit Vieques, we skipped the touristy things such as a visit to the Bioluminescent Bay (the brightest one in the world!), a must if you are a first time visitor, and headed straight into full relaxation mode. What follows is a beginner's guide to Vieques. The essential information you need for a guaranteed good time.
How to Get There
To get to Vieques you can either take the ferry from Fajardo or a short flight from either the Isla Grande Airport (approximately a 30 minute flight) or the José Aponte de la Torre Airport in Ceiba (approximately a 10 minute flight). I loathe taking the ferry (hot, unreliable, and takes too long), so I usually drive up to the Ceiba airport and catch a flight there. Airfare tickets can be booked online.
Where to Stay
We have been to Vieques so many times in the past that we have stayed just about everywhere. Each place has its own charm and provided us with many joyful memories. Among our favorite spots are The Blue Horizon Boutique Resort (a romantic boutique resort located atop a cliff overlooking gorgeous ocean views and a killer  pool) and the trendy W Retreat & Spa.
On this occasion, we stayed at the visually stunning El Blok Hotel. This adult only architectural gem offers spacious rooms, delicious eats and a cool rooftop bar ideal for taking in the sunset. Since the hotel is located right next to El Malecón, you can take a stroll through this lively area where you will find bars, casual and fine dining restaurants, as well as, local shops and artists selling their crafts.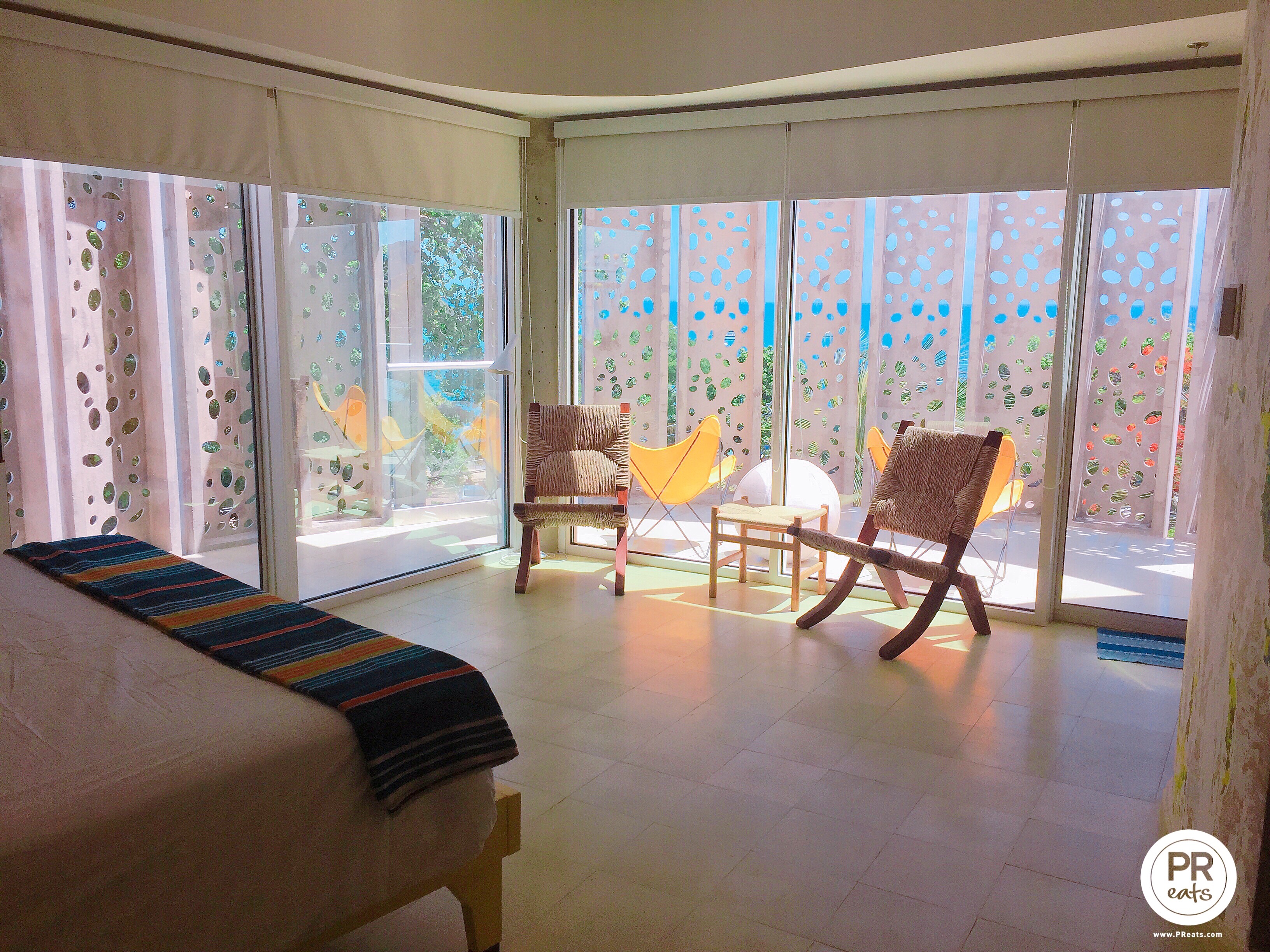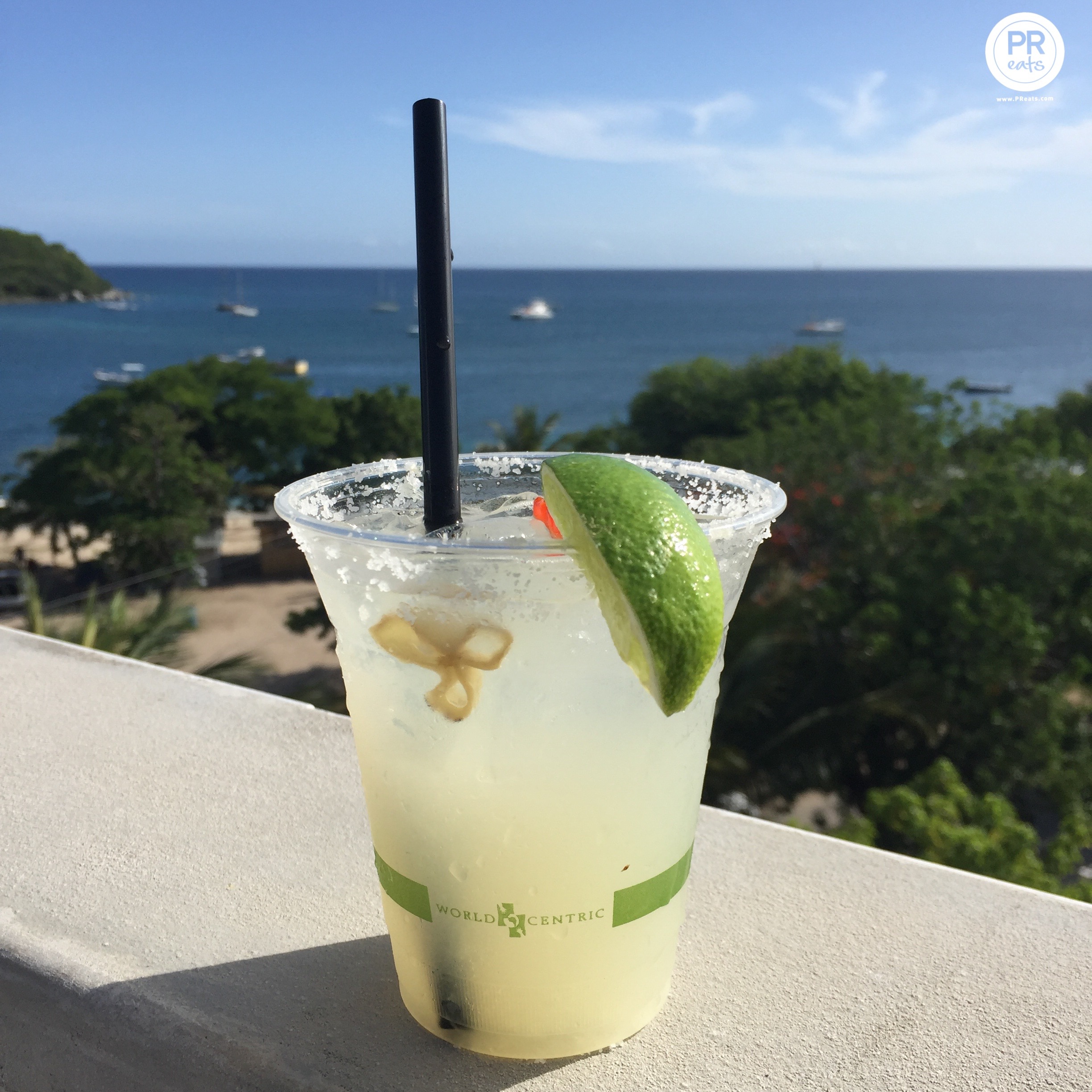 How to Get Around
Although we saw a lot of taxis during our stay in Vieques, particularly Vieques Taxi, Uber is not available here (sorry folks!). We prefer to rent a car every time we visit the Island. It makes navigating the area a bit easier and its perfect for getting to those hard to reach beaches. There are plenty of car rental companies in Vieques, depending on the price, we usually get a Jeep from Avis Car Rental or the local Maritza's Car Rental.
Where to Eat
Perhaps Vieques' best kept secret is its up-and-coming culinary scene. It seems like every time we visit, there are all these new places popping up. Even though we have a list of our go-to establishments when in Vieques, in order to keep up with the Island's booming gastronomic offer, we follow Vieques Eats on Facebook and Instagram.
For breakfast, we recommend the scrumptious Pernil Benedict at El Blok or the decadent Lobster Eggs Benedict from Trade Winds Restaurant & Guest House. As an added bonus, Trade Winds offers gorgeous ocean views best enjoyed with their house Blood Mary in hand.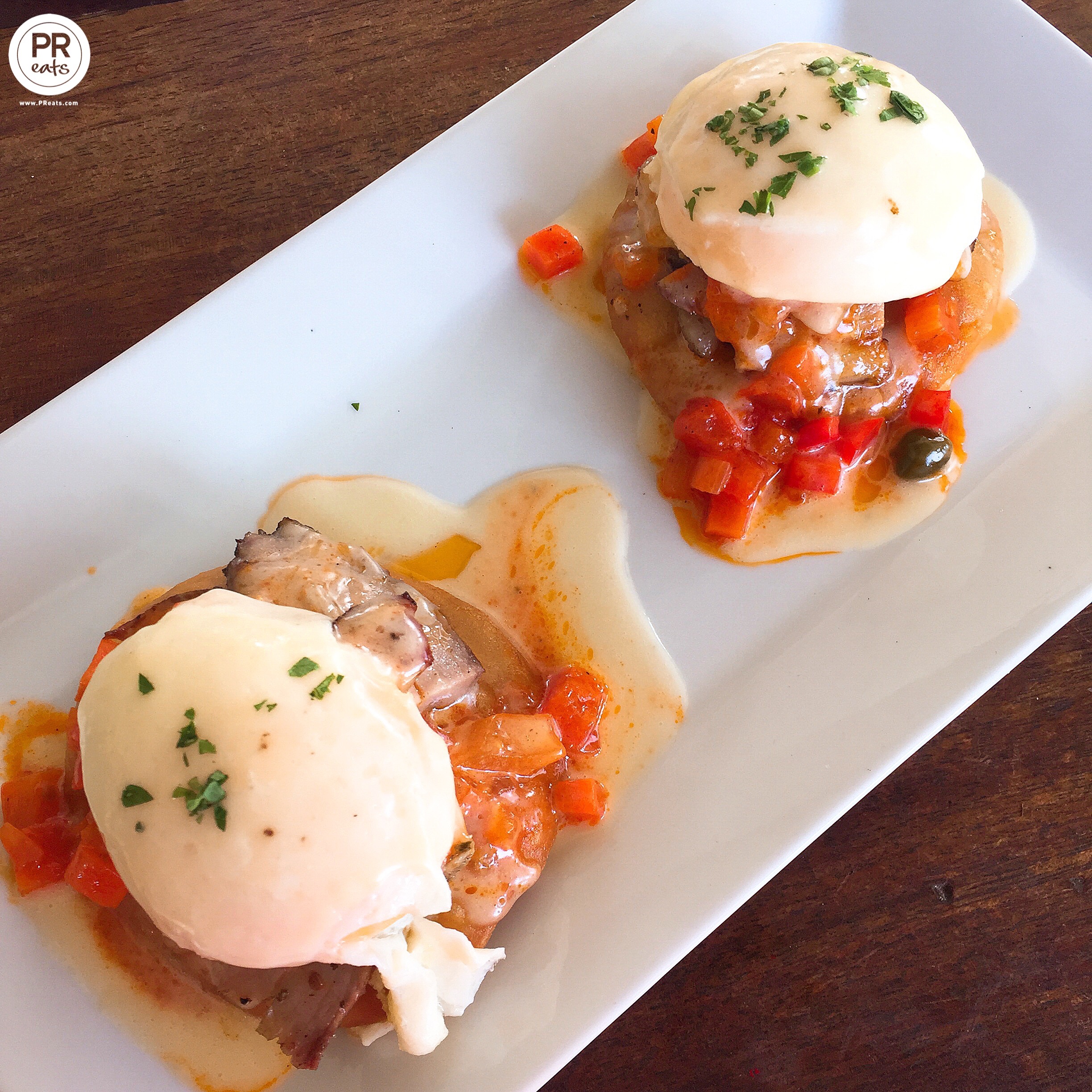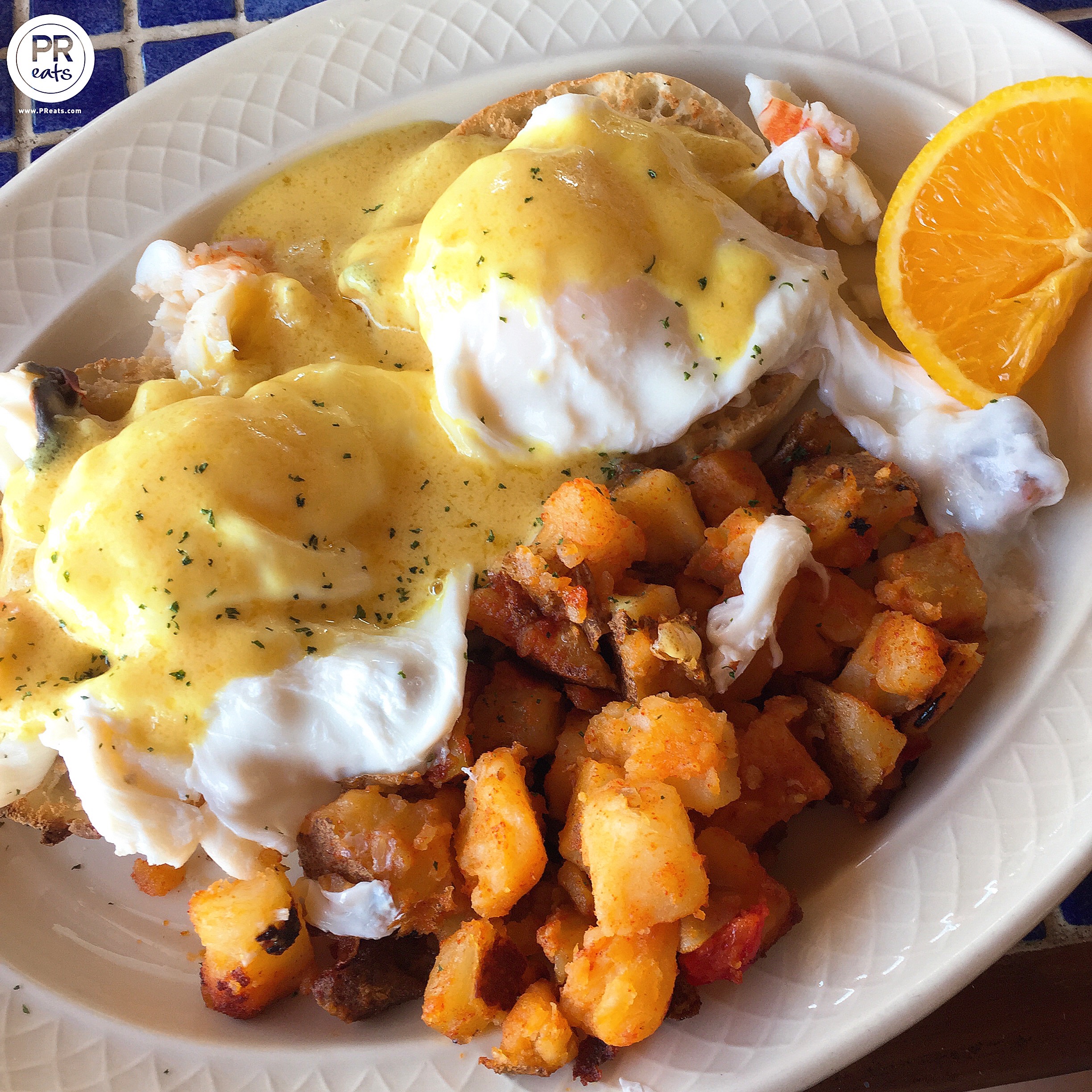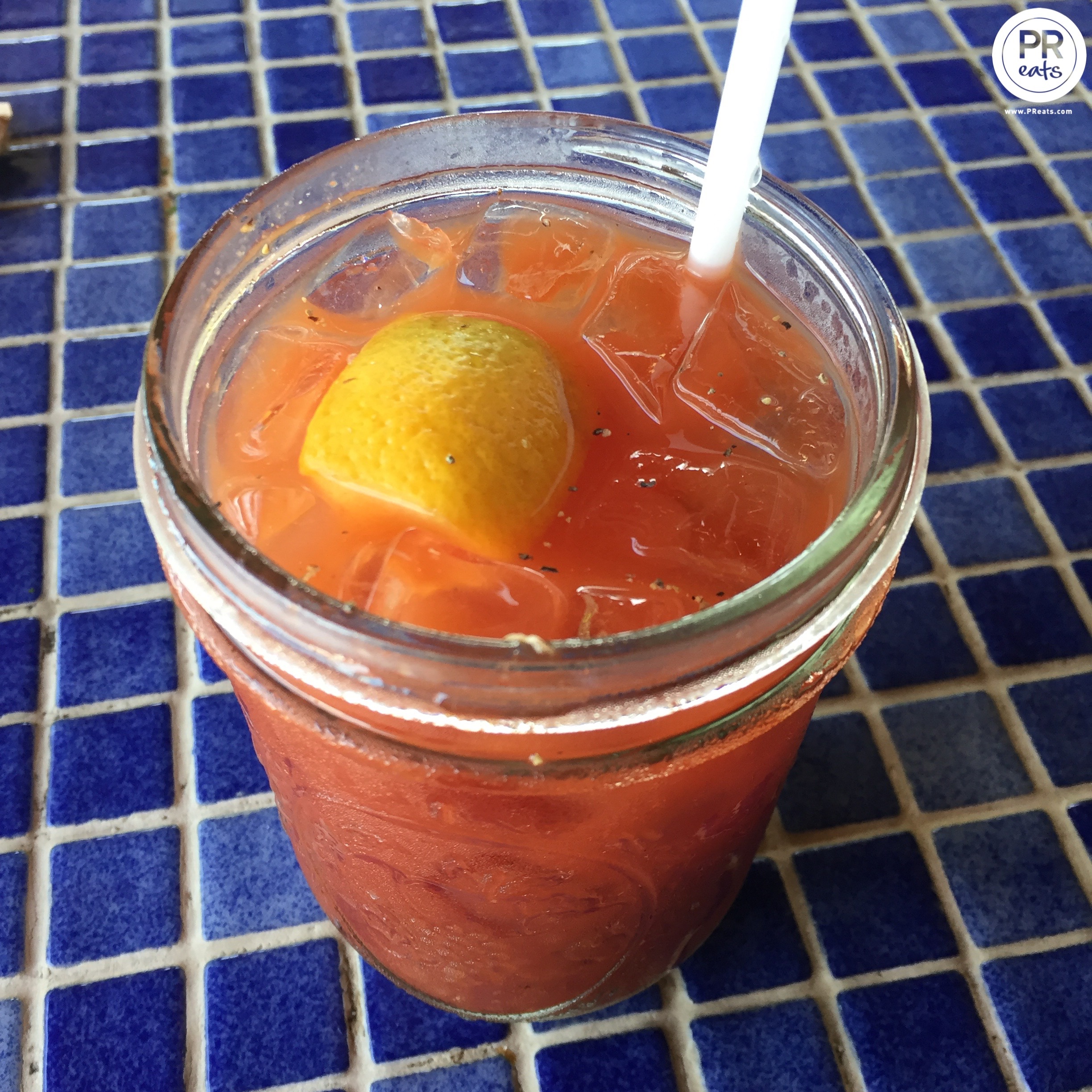 We prefer having a big breakfast before heading to the beach so that we can spend most of our time there, but if you are in the mood for a snack and beer head to Duffy's and order their amazing Buffalo Wings, best enjoyed with one of their house drinks or their selection of craft beers.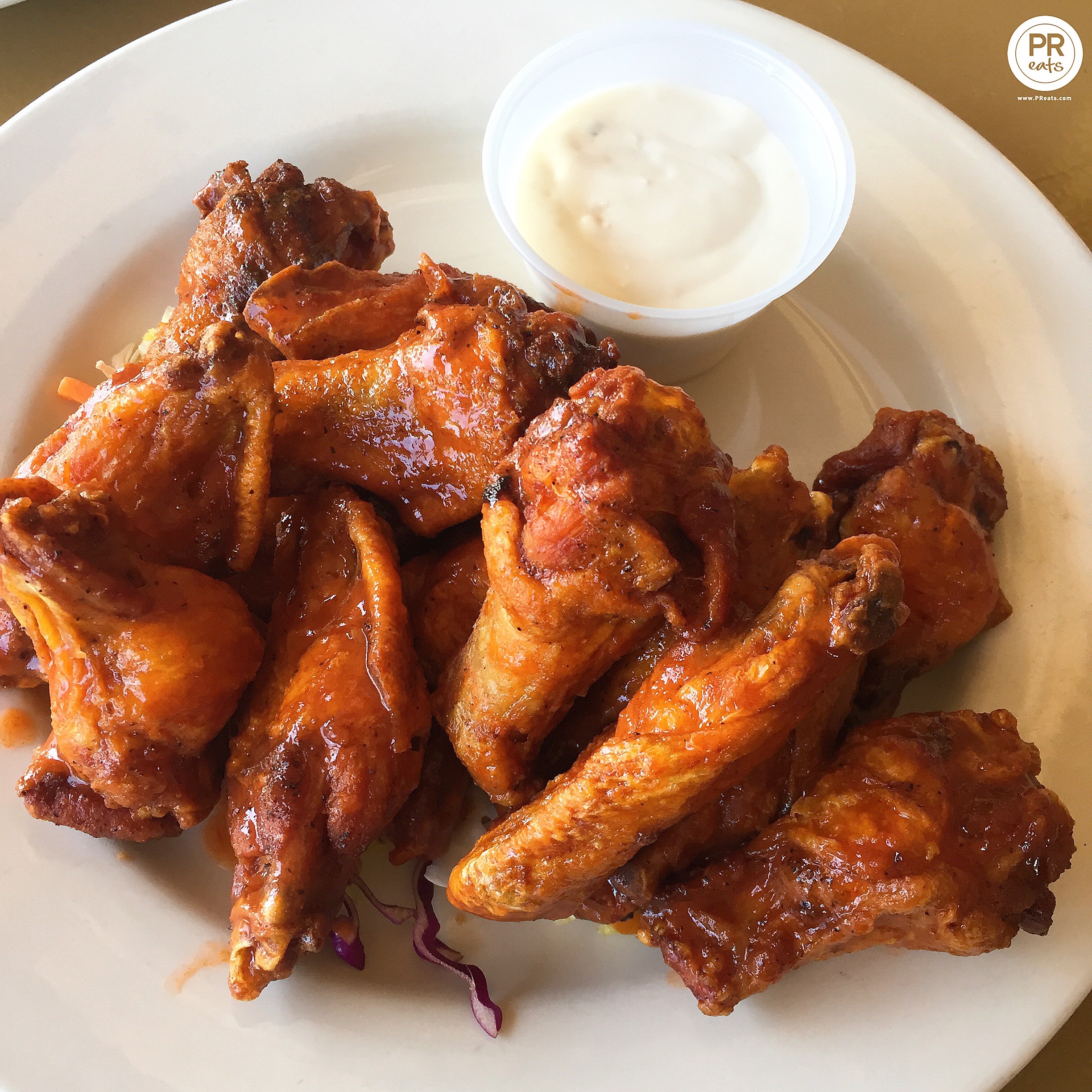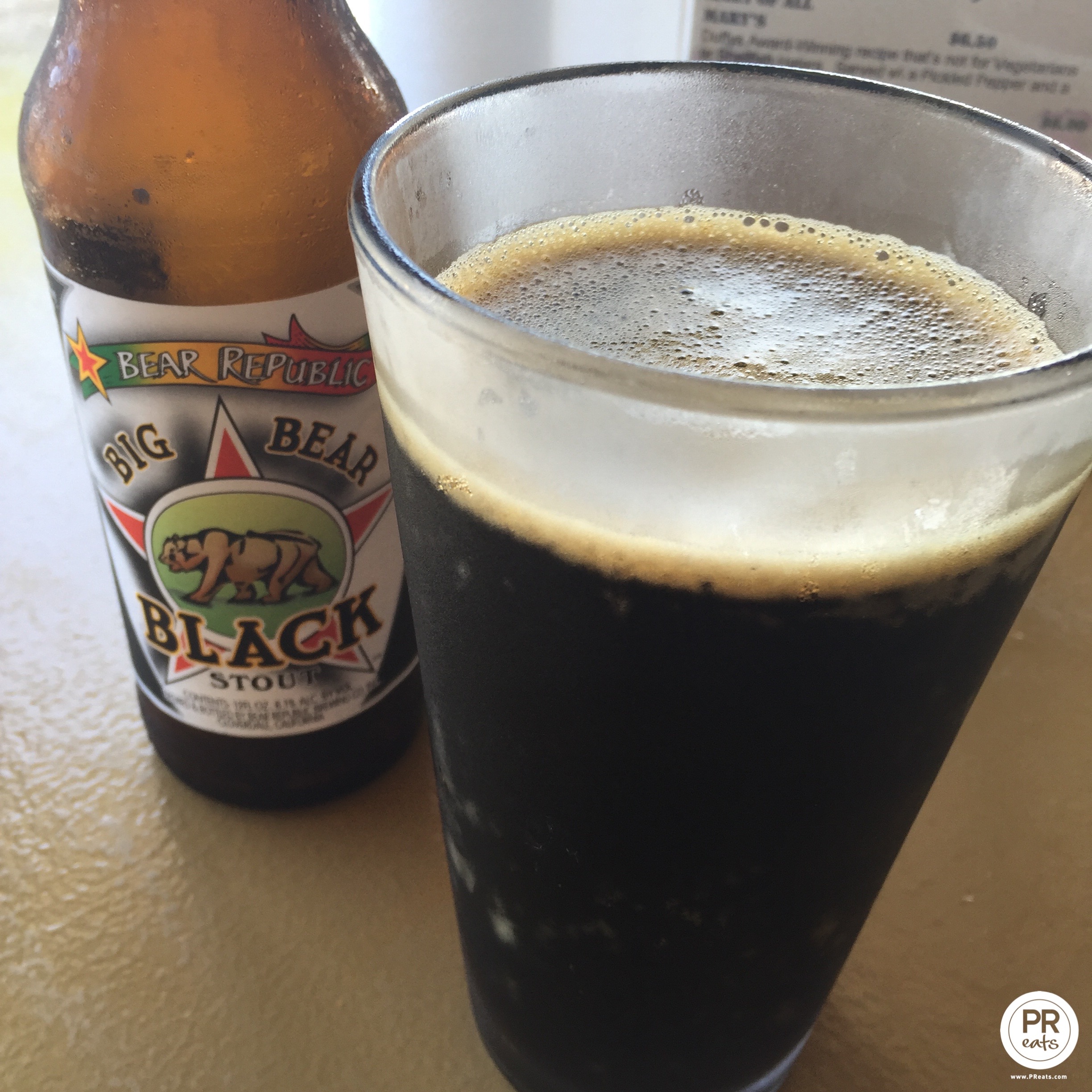 For dinner, we love El Quenepo located at the Esperanza waterfront. Its façade is modest, yet elegant. The restaurant's candle lit tables and light ocean breeze provide the perfect atmosphere for the feast to follow. Aside from the appetizers and entrée options available, the daily specials consist mainly of fresh seafood caught by the local fishermen. As an added bonus, many of the greens on the menu are grown on the Island as well.
We started off with a refreshing Local Lion Fish Crudo and for our main course ordered the Shrimp and Lobster Mofongo. The portions at El Quenepo are generous so we decided to split this dish. As usual, the food and service were spectacular. Reservations are highly recommended at this fine dining local hotspot. Open for dinner only.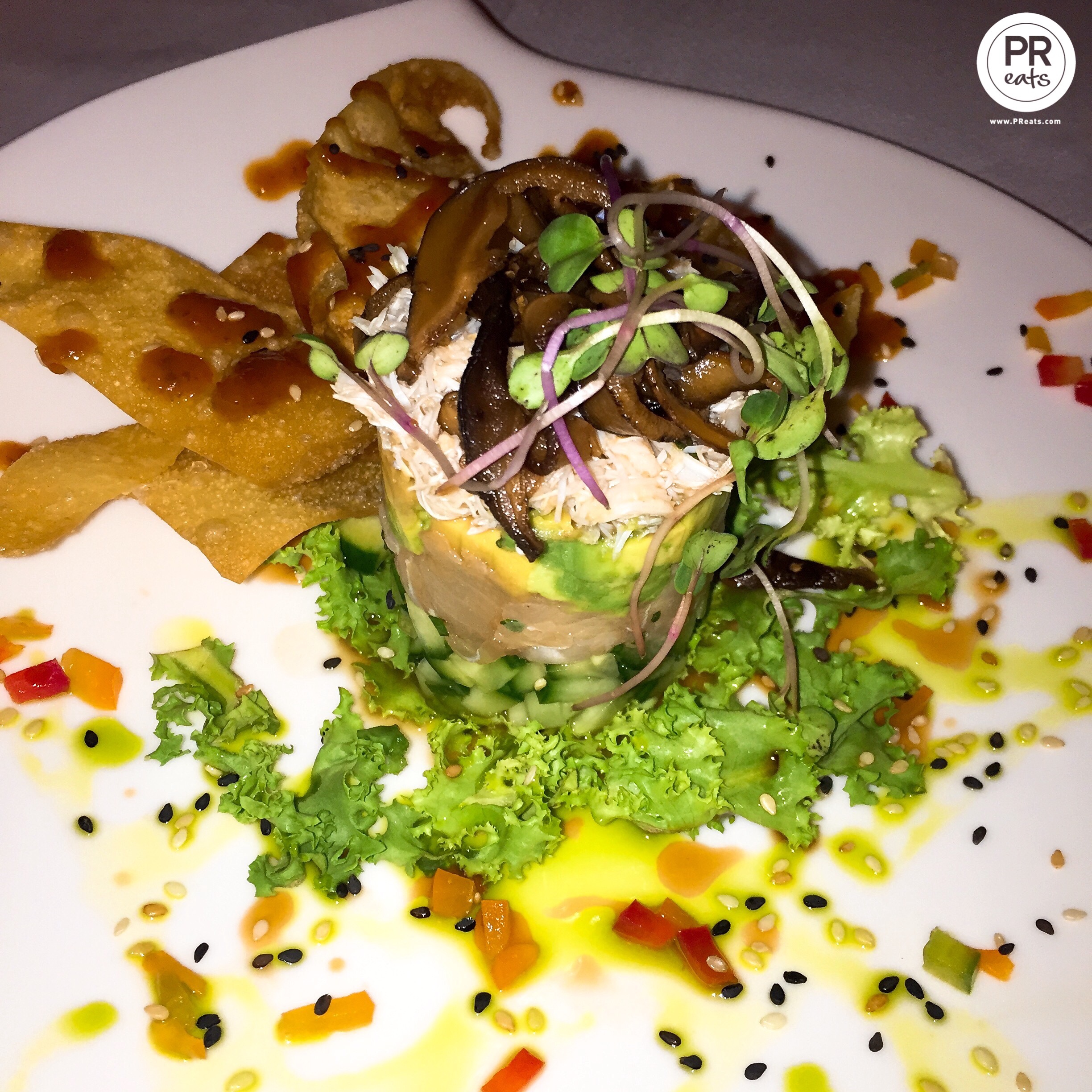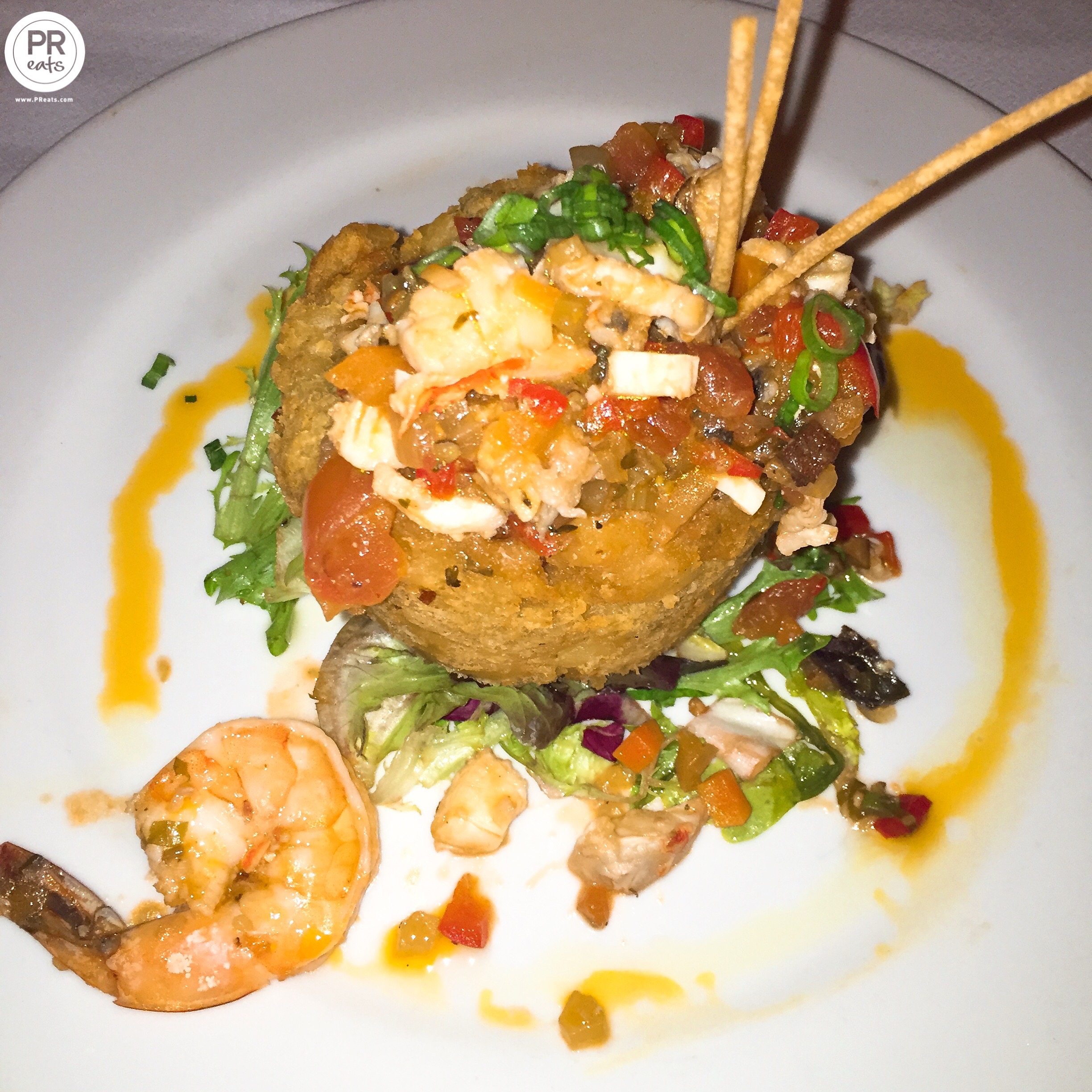 But in our opinion, one of the best restaurants in Vieques and in Puerto Rico in general is Next Course. Located at Route 201, between Isabel II and Esperanza, the restaurant features an eclectic varied menu with dishes that are "inspired by travel", as the restaurant's tag line reads. Next Course offers guests a casual and intimate setting and good wine list. We recommend the Wasabi Dusted Fried Spanish Octopus with Togarashi Spiced Fingerling Potatoes and Toasted Sesame Oil starter. This dish consisted of elements of Spanish and Japanese cuisine mashed together in a beautiful symphony of flavor. For the main course, or as I like to call it le piece de résistance, you can't leave without trying the gorgeous Dry Aged Ribeye Steak with Twice Baked Potato Croquettes, Tomato Confit and Herb Butter. This dish blew my mind. Its one of the best steaks I have ever eaten in my life. It was packed with flavor, juicy and incredibly tender. No wonder it is one of the restaurant's iconic dishes. We also recommend is the Double Cut Bone in Pork Chop (3 day brine, then 3 hours on a smoker, then grilled) with Butternut Squash Puree, Pancetta Roasted Brussel Sprouts and Maple Dijon Glaze. Please excuse us for not having a picture of this dish, but my husband was so hungry I did not get the chance. A spectacular dish indeed. A must when visiting Next Course. The restaurant is open for dinner only and reservations are highly recommended.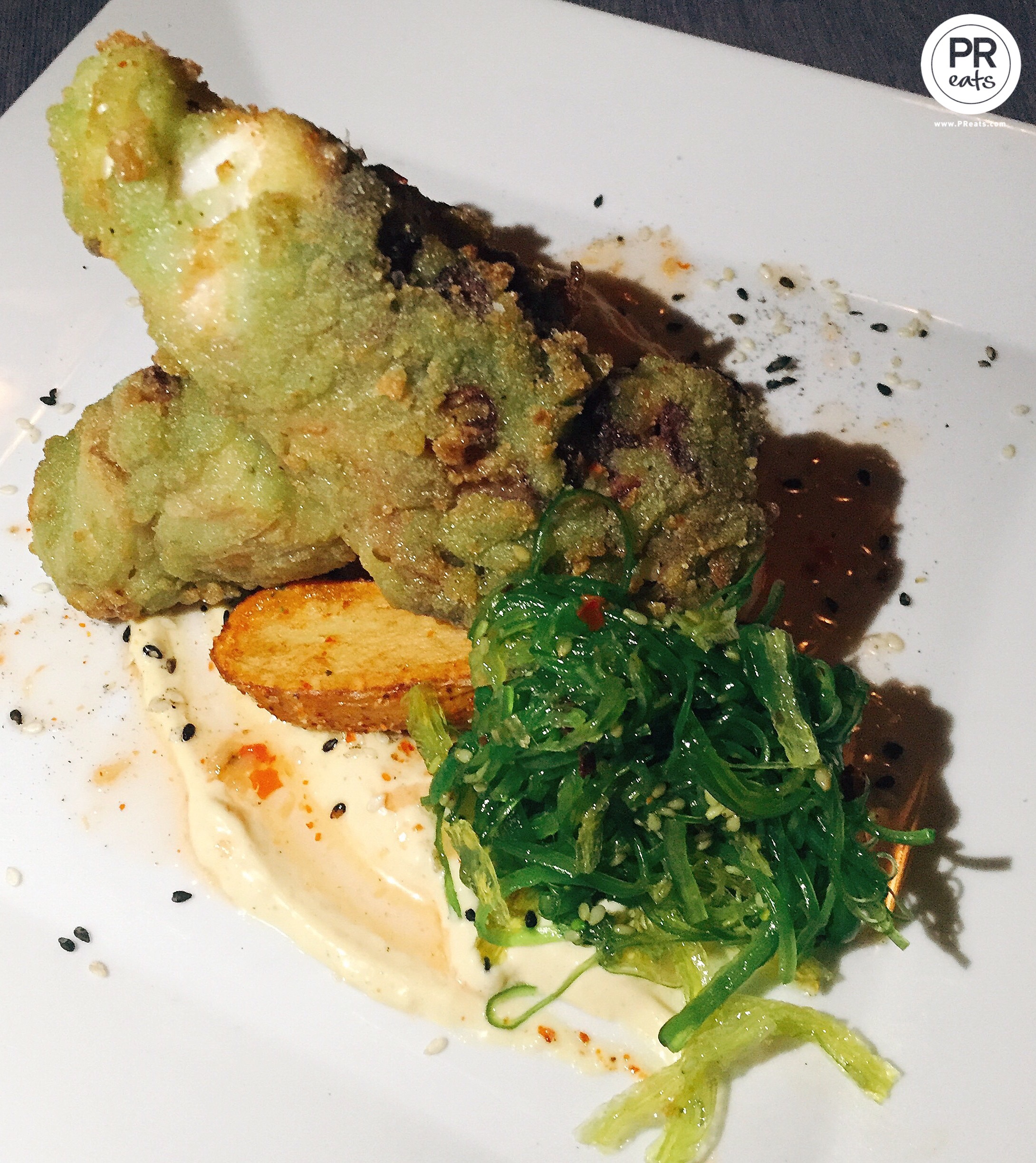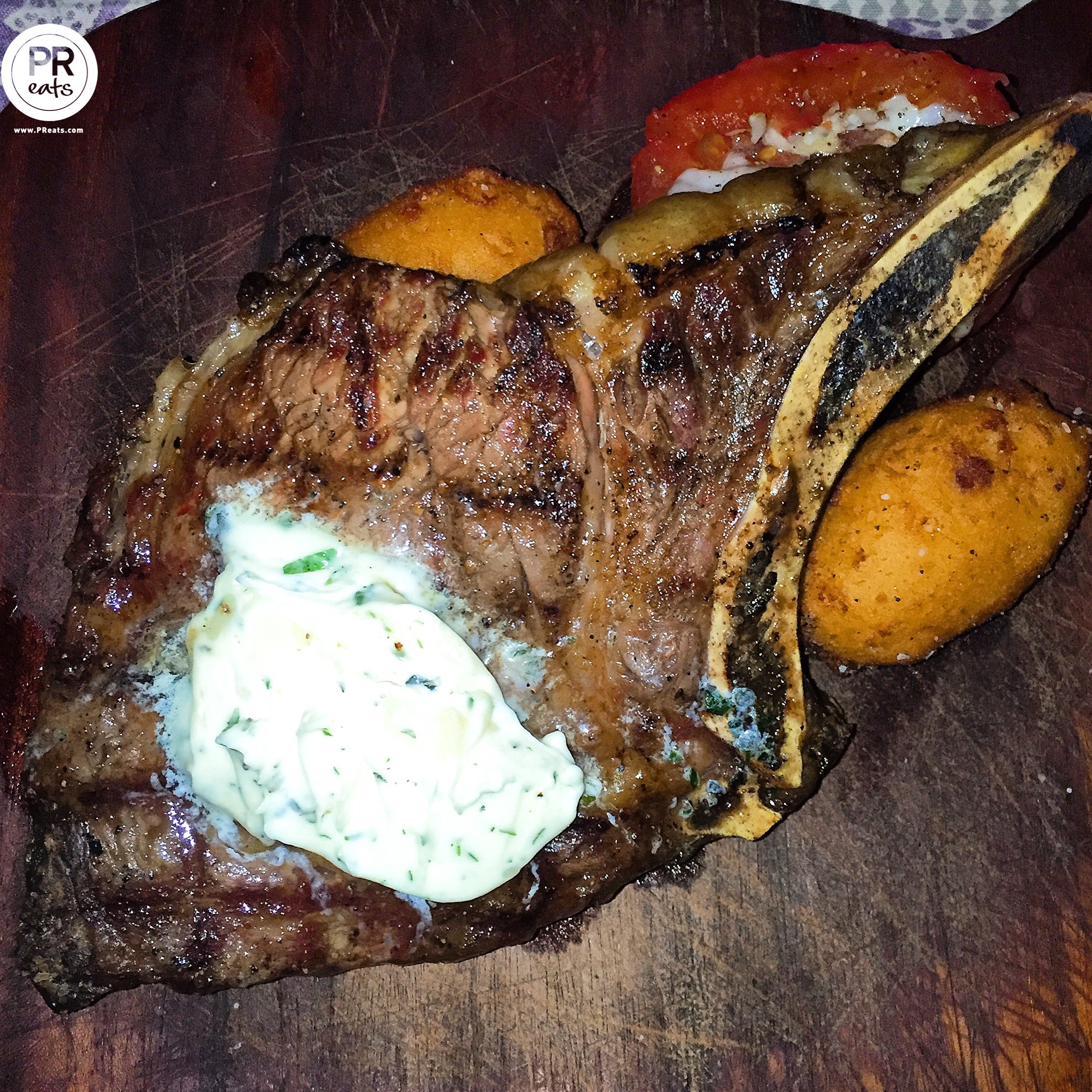 ---
---
You might also like
---