There is something about the beginning of the holiday season that makes me crave our local cuisine. That is why last week, while I enjoyed a few days off from work, I decided to head to one of the main food hubs in the Metropolitan area, La Placita de Santurce, to get my fix of mouthwatering local eats. While wandering the streets of La Placita, the amazing smell coming from a non-descript building lured me in. I had inadvertently stumbled into La Alcapurria Quemá. Serendipities.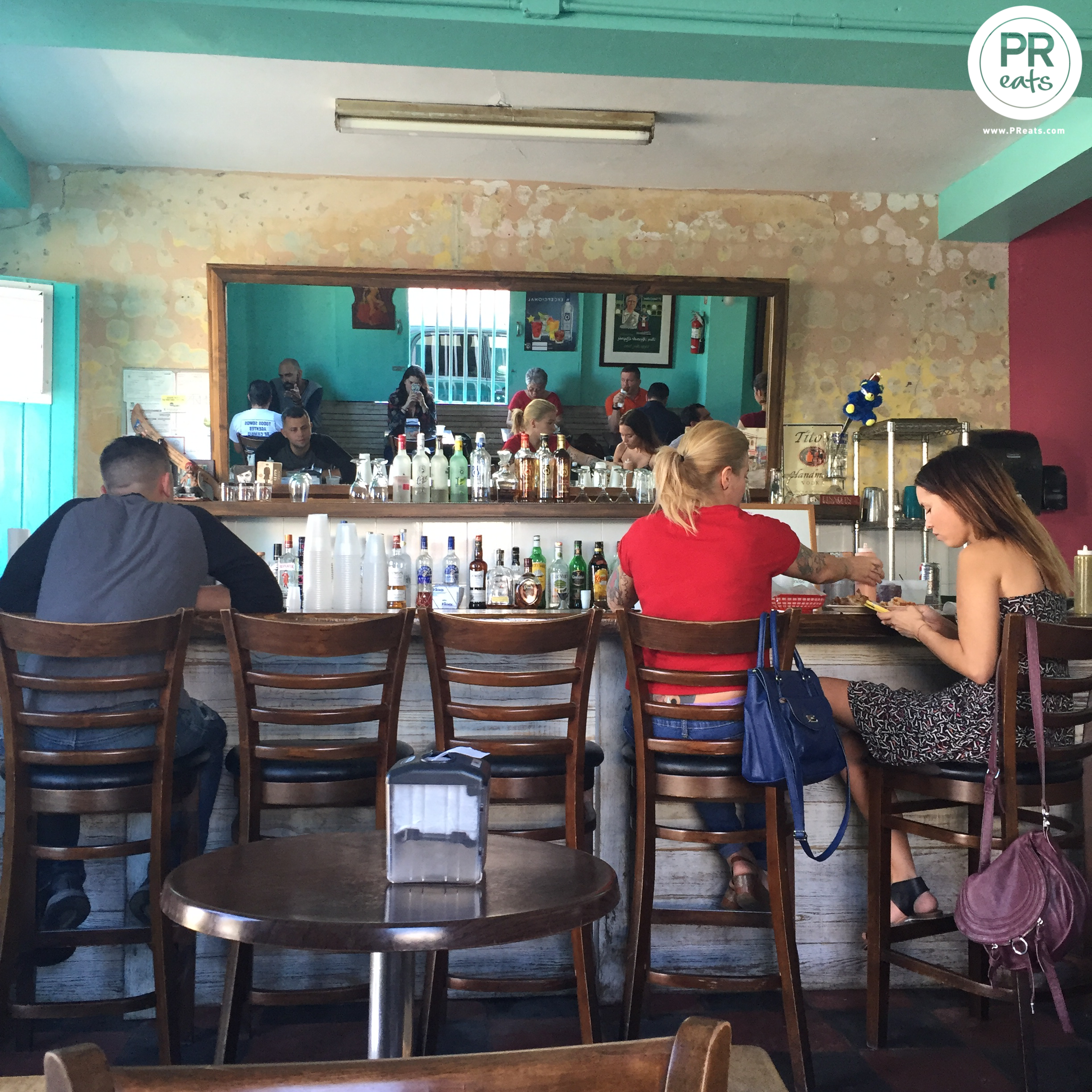 Owned by mixologist Leslie Cofresí and chef Pedro Andrés Cruz, this casual restaurant and bar has become the IT place for food and drinks among its loyal following of locals. On that particular day, I was lucky enough to get the last table available, it was lunch hour after all, and the place was packed. The menu changes on daily basis, although some staple local dishes are always featured. Everything looked so delicious, that it was very difficult to decide what to order. The alcapurrias going back and forth to the tables around me made the choice very clear. I had to have one.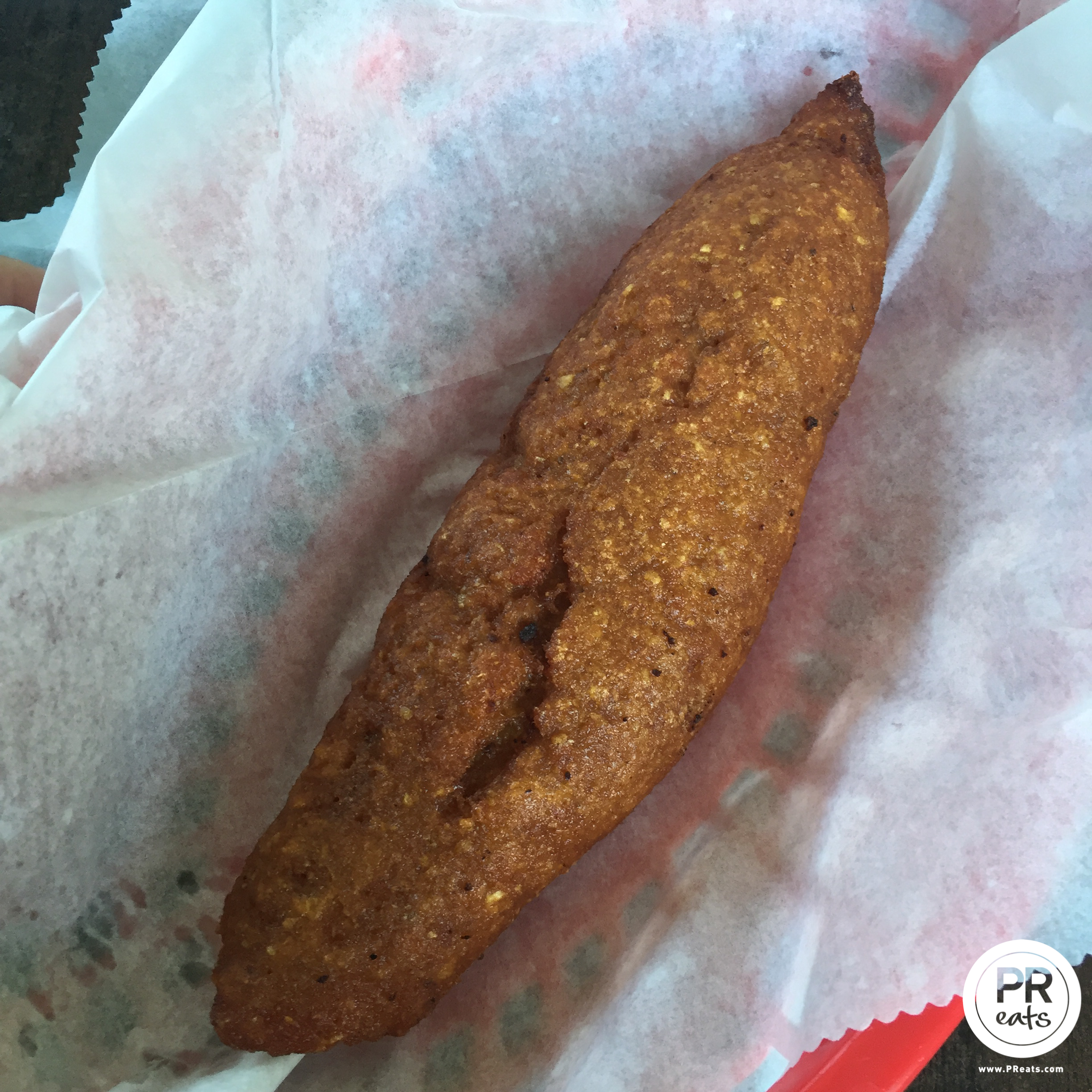 The alcapurria is definitely a must here. Each bite was glorious. The crispy outside and the perfectly seasoned dough and ground beef filling hit the spot. Top that baby off with the housemade hot sauce and you got yourself a perfect bite. As a starter, I decided to go with the carne frita with a side of white rice with tocino and red beans. These chunks of fried pork goodness topped with the pickled onions were just heavenly. Don't get me started on the rice with tocino (not the healthiest of choices, but hands down the tastiest) and the read beans and rice. Simply sublime!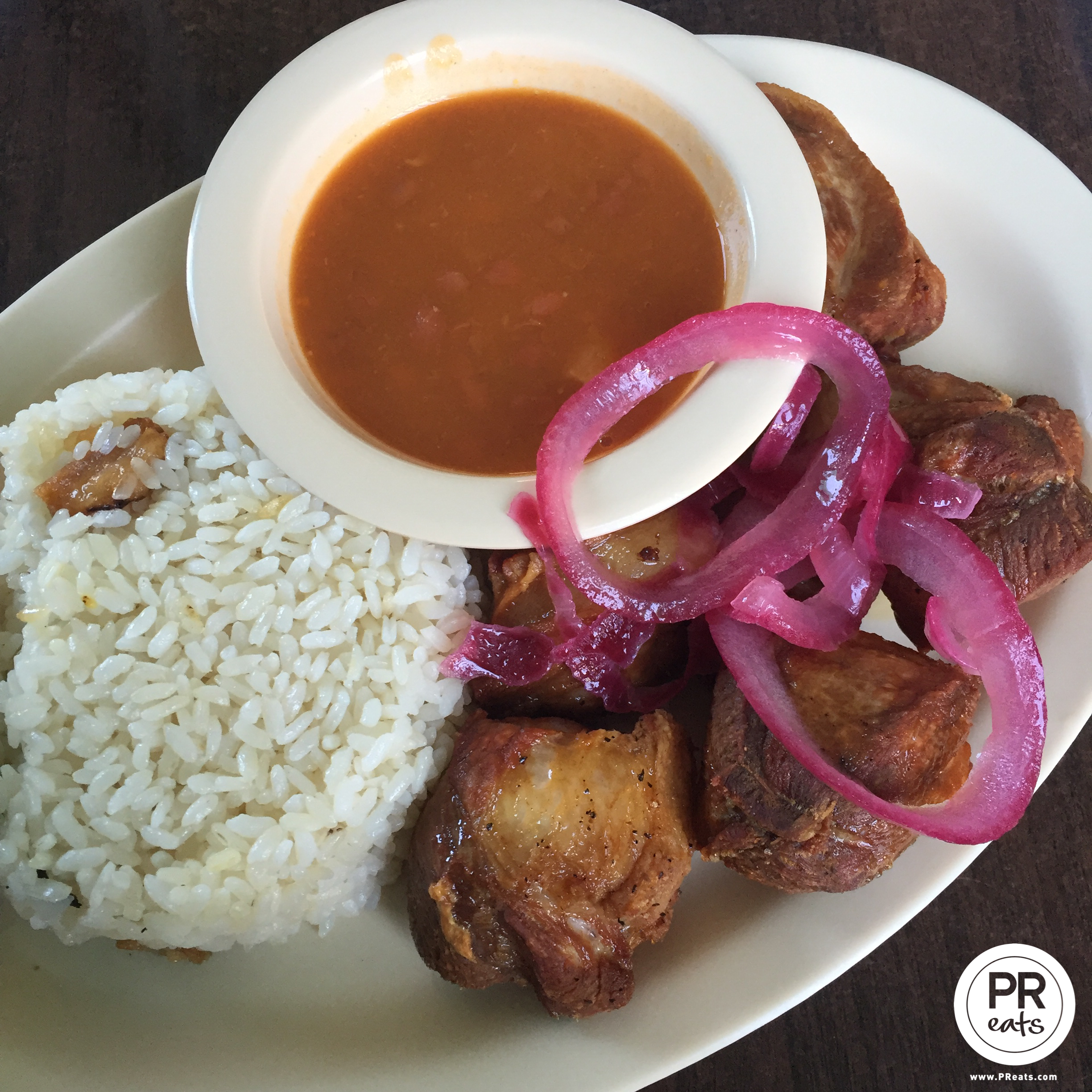 It was definitely love at first sight with La Alcapurria Quemá. There is no doubt that the taste and smell of food can bring back memories of places, people, and emotions. The food here took me back to my great-grandmother's kitchen and her unique sazón. Here you can find great eats, killer cocktails, five star service and hard to beat prices. Who can beat that right? That house right across the street better watch out, this place is the whole package. All I got to say is, José Enrique who?
[su_note note_color="#e5e4e2″ class="infobox1″]Location:
251 Duffaut Street, Santurce, Puerto Rico
[su_gmap address="La Alcapurria Quemá, 251 Calle Duffaut, San Juan, 00907″]
Telephone: (939) 204-6350
Payment Methods: Major credit cards accepted.

Parking: On the street.[/su_note]
---
---
You might also like
---