Craft beers are here to stay in Puerto Rico. Increased consumer demand for the product over the last few years has led to the success of microbreweries such as Old Harbor Brewery and beer pubs such as La Taberna Lúpulo, both located in Old San Juan. Luckily, these up-and-coming breweries and beer pubs have also led to a rise in the local micro-brewing community like Fok Brewing (Caguas, Puerto Rico), Dacay Cerveza Artesanal (Guaynabo, Puerto Rico), and Boquerón Brewing Co. (Boquerón, Puerto Rico), just to name a few.
Last weekend, Fernando and I headed to Rincón to meet up with friends and check out a few of the new restaurants in the area. While there, we were very excited to find out that Rincón Beer Company had just opened its doors the day before we arrived. So after dinner, we decided to head over there and check it out.
Rincón Beer Company is the brainchild of Sage and Naomi Hobbs. It has an open-air relaxed atmosphere and as they utilize a high-quality draft beer system, they are able to offer a wide variety of craft beers including 11 draft choices and multiple bottled choices, some of them from local microbreweries (Fok Brewing, Dacay Cerveza Artesanal, and Old Harbor Brewery). They also offer a balanced selection of cocktails. The beers range from $4.00 to $6.00 while the cocktails are $6.00 each. Great prices if you ask me! In the upcoming months, expect to get a taste their home brews and their soon to be open kitchen which will feature American-Puerto Rican fusion tapas.
While we were there, I tried the Founder's Brewing Dirty Bastard Scotch Ale and Fernando ordered the Dacay Red Ale. The Dirty Bastard Scotch Ale had a nice sweet caramel malty aroma and smooth taste, but don't let its deliciousness fool you, its high alcohol content will have you down for the count if you are not careful. Trust me.
The Dacay Red Ale was very enjoyable with a flavor intensity of a richer and darker beer with a slight hoppy finish at the end.
I also love the logo they use for their company and it would look great on some more promotional brewery merchandise, like a tee-shirt or hoodie.
Overall, we had a blast at Rincón Beer Company. The staff is very friendly and the chill vibe will keep you coming back for more. Can't wait to be in the Rincón area to visit them again.
[su_note note_color="#e5e4e2″ class="infobox1″]Location:
15 Muñoz Rivera Street, Rincón, Puerto Rico[su_gmap address="Rincon Beer Company"]
Telephone: (787) 407-0121
Payment Methods: The day we visited Rincón Beer Company it was cash only.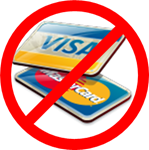 Parking: On the street.[/su_note]
---
---
You might also like
---