Historians' accounts vary regarding how coffee came to Puerto Rico. Some say that coffee was introduced to Puerto Rico by the Spanish which found the Island to be the perfect harvesting ground for said crop. Others argue that the Arabica seeds were brought to Puerto Rico by Corsicans who immigrated to the island in the 1700s in search of a better life. Regardless of who introduced coffee to Puerto Rico, the reality is that by the end of the 18th century, Arabica was an established crop in Puerto Rico. After several years, coffee became one of the top three agricultural products in the Island, along with tobacco and sugar. Its rising popularity during that time earned it the title of being the coffee of "popes and kings."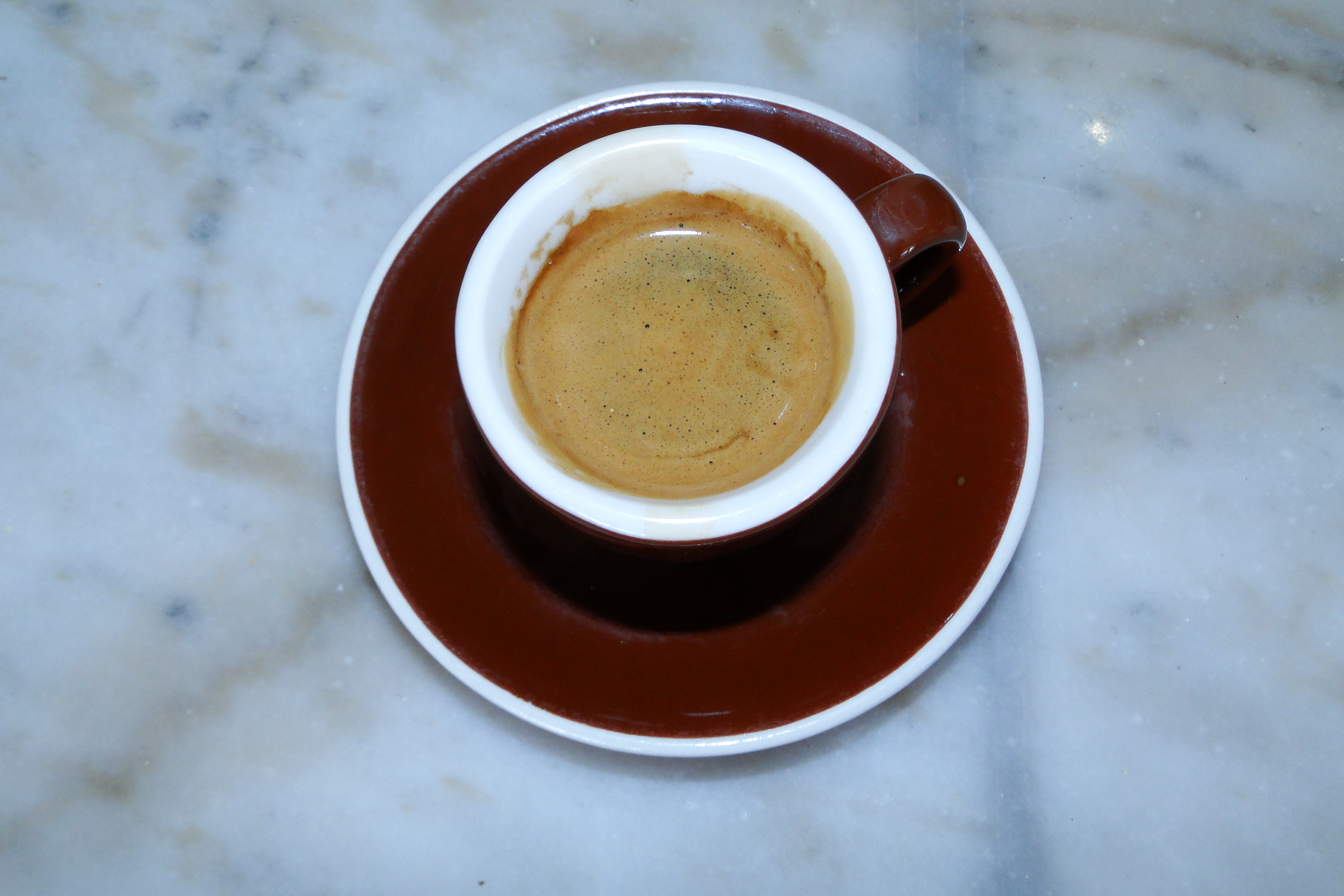 Coffee production in Puerto Rico has dwindled in the recent years and most of the coffee sold in Puerto Rico is classified as commercial coffee. But to really get a feel for our local coffee you need to hit the specialty coffee shops that serve spectacular locally grown Puerto Rican coffee. At these establishments, you can really get the farm-to-cup experience.
The flavors of Puerto Rican coffee can be best described as a medium acid brew, packed with flavor and an irresistible aroma. People in Puerto Rico drink their coffee at any time of the day. Locals typically order an espresso (a shot of black coffee brewed in an espresso machine), a cortadito (an espresso with a touch of milk), or a café con leche (caffe latte).
Coffee lovers be advised, when in Puerto Rico skip Starbucks and get a taste of our local brew at our top coffee shops in San Juan. We promise you won't regret it.
Caficultura
An old residence turned specialty coffee shop located on the north side of Plaza Colón is where you will find Caficultura. A lovely cafe that offers both indoor and outdoor seating ideal for people watching. Come for the local coffee and stay for the all day breakfast prepared with locally sourced ingredients. You can't go wrong here.
401 San Francisco Street, Old San Juan
Café Cuatro Sombras
Café Cuatro Sombras is owned by Pablo Muñoz, a descendant of the original founder of Hacienda Santa Clara in Yauco, where the coffee beans have been growing since 1846, and his wife Mariana Suarez. This micro-roastery and coffee house sells single origin 100% Arabica coffee beans that are grown in the shade of the trees in the mountains of Yauco and served straight to your cup at the shop. This farm-to-cup operation ensures that you receive the highest quality coffee everytime. The brew can be best described as a medium bodied coffee with hints of semi-sweet chocolate, caramel and spices. The shop also features a limited menu of sandwiches, salads, and pastries.
259 Recinto Sur Street, Old San Juan
Café Colao
Established in 2006, Café Colao is owned by Erica Reyes, founder of the Puerto Rico Barista and Coffee School. Erica has numerous certifications such as the Barista Guild of America, Certified Lead Instructor Specialty Coffee Association of America (SCAA), License Q Grader Certificate from the Coffee Quality Institute, and the Certification of the Specialty Coffee Association of Europe (SCAE). A favorite of both locals and tourists alike, at Café Colao they sell a wide variety of coffee from producers from all around the island. Local coffee beans are also available for sale per pound. The perfect souvenir to bring back home to friends and family from your trip. Don't know which one to choose, ask one of their knowledgeable certified baristas to ensure you get the best to suit your taste.
Pier 2, Old San Juan
Café Don Ruiz
Café Don Ruiz is located in the historic Ballajá Barracks (Cuartel de Ballajá). The building used to house Spanish soldiers and their families in the late 1800s and was later used as the quarters for American soldiers following the Spanish-American War. It is now the home of the Museum of the Americas. Coffee has been a family tradition for the Ruiz family since the 1900s. At the shop, they serve their 100% Arabica beans that are grown in the mountains of their Yauco farm, 3,000 feet above sea level. This produces a unique rich and robust tasting coffee that will keep you coming back for more. They also offer a variety of pastries, sandwiches, and crepes to go with your cup.
Inside the Cuartel de Ballajá, Norzagaray Street, Old San Juan
Café Lucero
Located at the Ponce Museum of Art, Café Lucero serves customers their handpicked 100% high quality Arabica beans which are harvested in the mountains of Ponce. The rigorous standards of planting and processing ensure a distinctive and exquisite flavor in every cup. The establishment also offers a varied lunch menu and brunch on Saturdays on Sundays.
2325 Luis A. Ferre Aguayo Boulevard, Ponce.
Café Nativo
If you like your coffee with a gorgeous mountain view, then Café Nativo is your ideal spot. Café Nativo is cultivated, processed, toasted, and grounded using the most careful production and elaboration process. The product is processed with pure spring water and ecological methods. It is dried at a low temperature to preserve the aromatic oils and flavor of the coffee. You can also enjoy delicious breakfasts and sandwiches at the shop.
Road 140, Km. 6.7, Collores borough, Jayuya
Friend's Café
A small shop located right in the heart of Plaza Colón, Friend's Café offers delicious coffee, smoothies, breakfast, wraps, bagels, croissants, and an ample selection of sweets. Open seven days a week.
Plaza Colón, Mayaguez
Hacienda San Pedro
Hacienda San Pedro offers artisanal Puerto Rican coffee from its farm in the mountains of Jayuya whose history dates back to the 19th century. A favorite among locals, on a daily basis you can see a heavy flow of people coming in and out of the store at any time of the day. Hacienda San Pedro's coffee is rich and velvety with flavor notes of caramel, spice, and a surprisingly smooth aftertaste. You can purchase their espresso beans (roasted to a perfect medium) or their dark San Pedro caracolillo beans by the pound. If you want a quick bite, sweets, snacks and lunch are also available at the shop. Finally, Hacienda San Pedro has another location in the heart of Puerto Rico's financial district at Popular Center that caters to the daily working crowd in the area.
Road 144 Km 8.4 Coabey Ward, Jayuya (Farm) | 318 De Diego Avenue, Santurce (Coffee Shop) | 208 Ponce de León Avenue, Lobby of Popular Center, Hato Rey (Coffee Shop)

Comments
comments
---
---
You might also like
---