As a young kid in Argentina, Chef Nicolas Gomez fell in love with the kitchen. It started out as a curiosity and turned into a lifelong passion. After studying culinary arts in Argentina and Mexico, he embarked on a journey that would lead him to Puerto Rico, an island he has called home for over 12 years.
After working in various restaurants here in Puerto Rico, he decided to open 1041 Gastronomía de Barrio alongside his wife Sylmar Santos and Chef Pierre Trazanco on December 2015. The restaurant's menu is inspired by his life in Argentina, particularly, the common tradition of preparing lunch or dinner with the meats and vegetables of local vendors from neighboring establishments. In order to replicate this experience, Chef Nico has built relationships with local suppliers such as Alcor Foods, Frutos del Guacabo, and Proyecto Agroecologico Josco Bravo, among others in order provide customers with dishes composed mainly by local ingredients.
The restaurant's menu features classic Argentinian comfort food dishes with slight modifications to incorporate Puerto Rican ingredients into the mix. Dishes can be ordered in two sizes, the full portion or the half portion (ideal for sharing). The menu features a variety of soups, salads, empanadas, pastas, sandwiches and meats, as well as, an abundant offer for vegetarians. At the bar, their in-house mixologist William Santiago is ready to delight your palates and senses with his creations. The restaurant also has a varied wine list, but if you rather bring your our wine, the corkage fee is $12.00.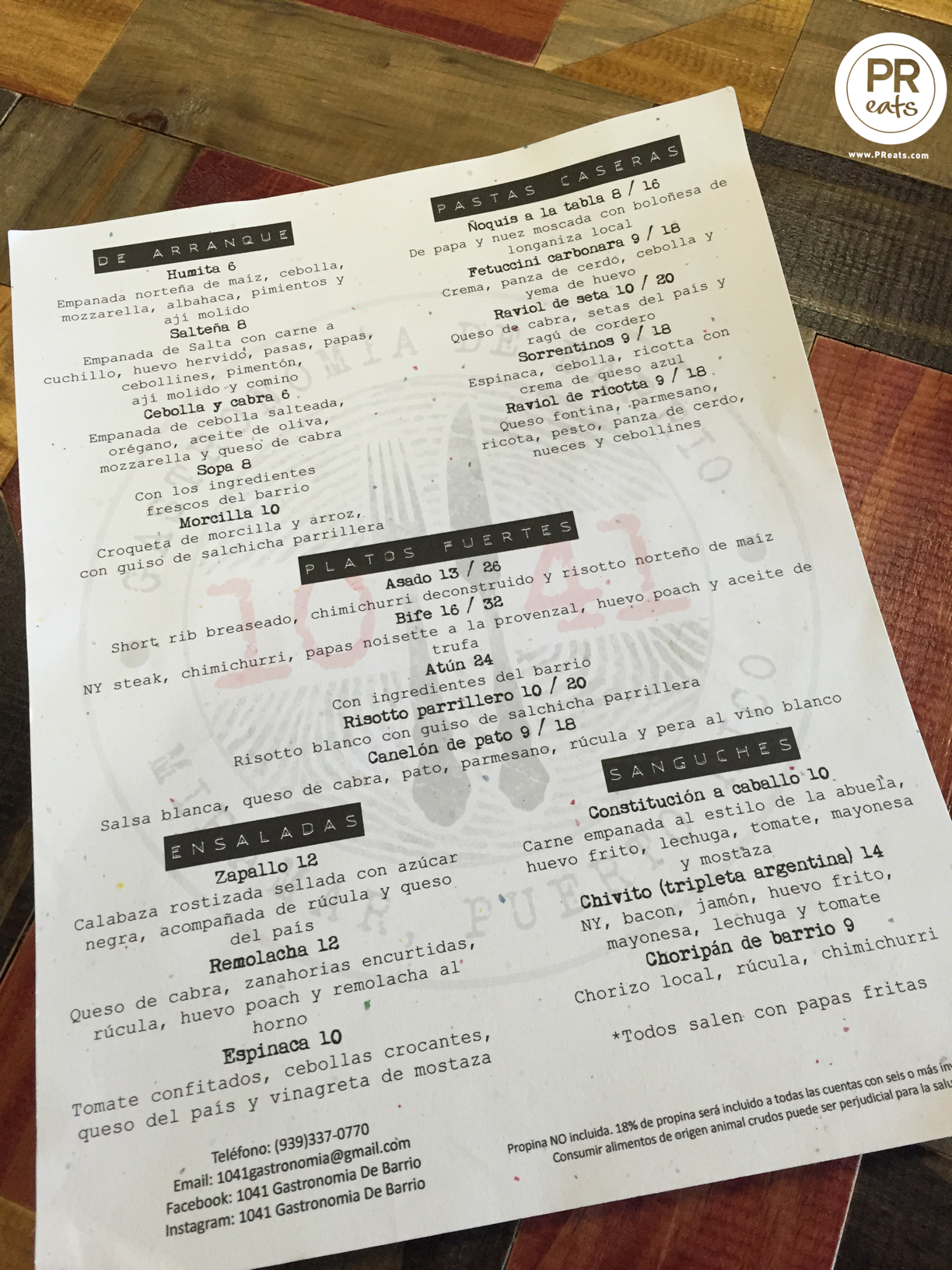 While we chatted with Chef Nico, we had the chance to enjoy a trio of his famous empanadas: Humita (made with corn, onions, and mozzarella cheese), Salteña (beef, egg, and potato), and Cebolla y Cabra (salted onions, oregano, mozzarella, and goat cheese). Chef Nico tells us that the crowd favorite at Gastronomia de Barrio is the Humita, ironically, the most traditional empanada out of the three. But our favorite was hands down was the Cebolla y Cabra, a perfect bite of crispy and sweet onions with the creamy and slightly salty goat cheese. YUM!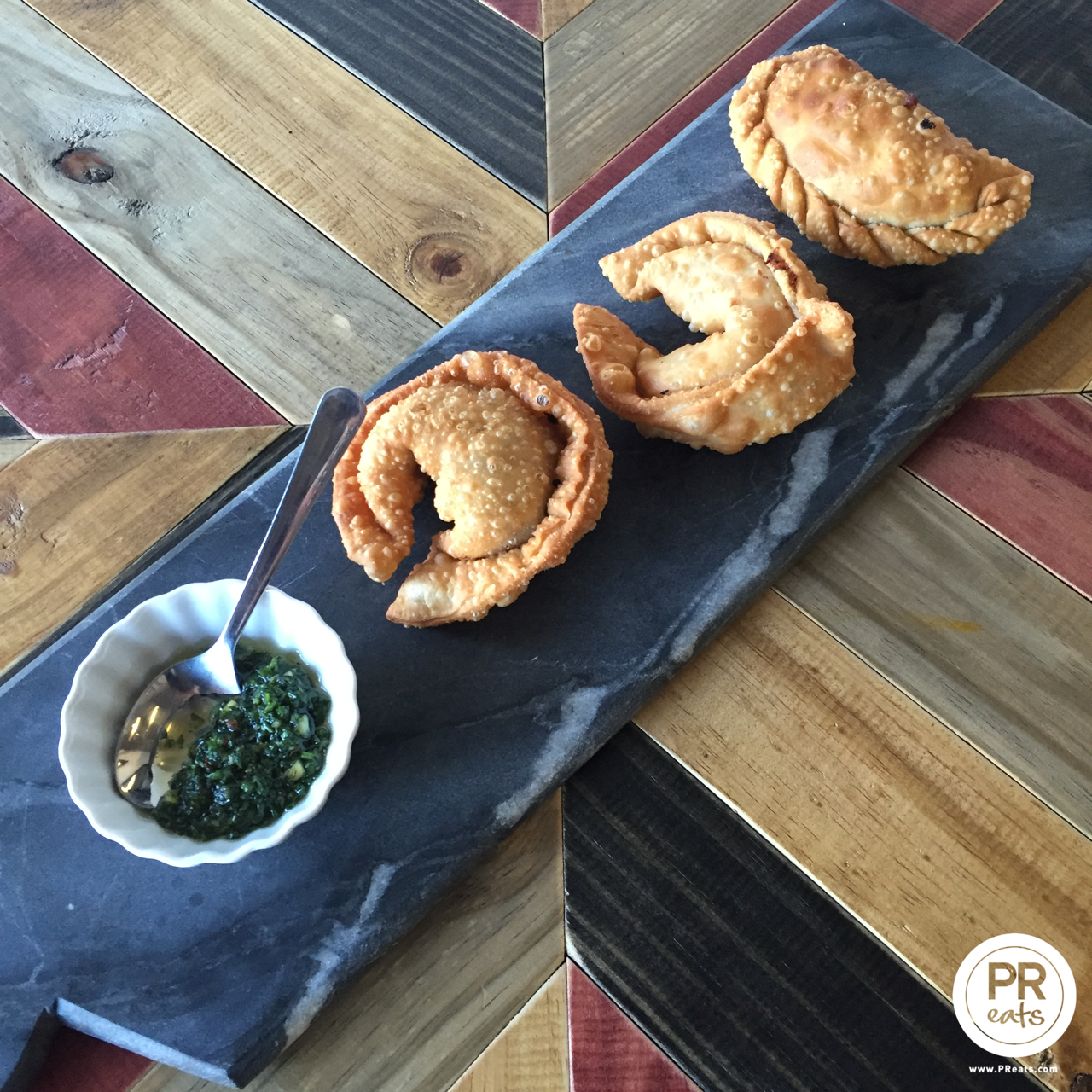 Next up, we enjoyed Ñoquis a la Tabla, a plate of deliciously fluffy gnocchi with a sausage (longaniza) bolognese. A beautiful medley of texture and flavor.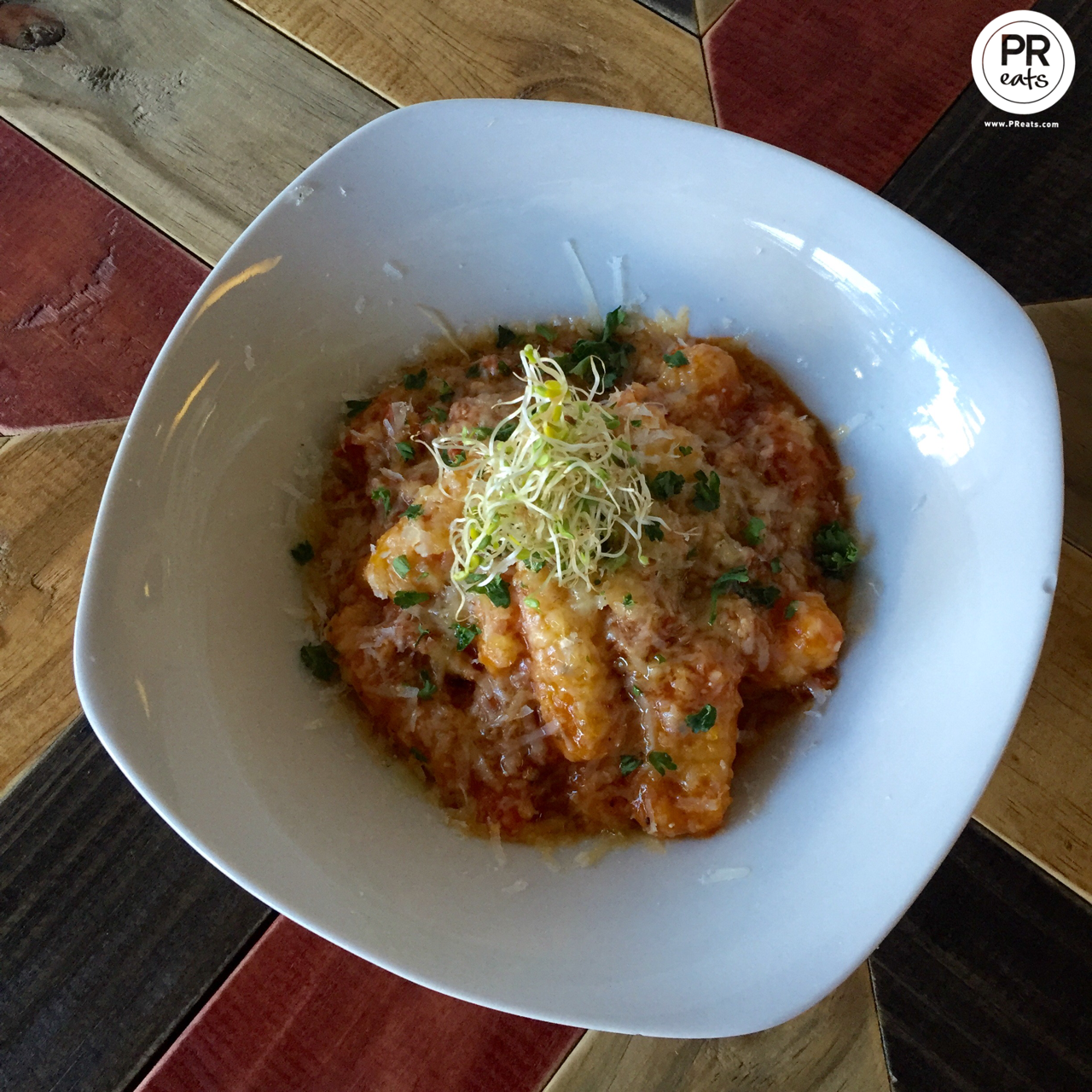 When asked about his plans for the future of the restaurant, Chef Nico told us that coming soon he will be debuting a happy hour to be held from 4pm to 7pm featuring cocktails, local beers and tapas style dishes ideal for pairing with your beverage of choice. He is also in talks with the students from the Conservatory of Music of Puerto Rico in order for them to provide live music during the same. Chef Nico is also looking forward to bringing in guest local chefs so they can show their unique personal styles by playing with the restaurant's menu.
1041 Gastronomía de Barrio is open for lunch and dinner on Tuesdays and Wednesday from 11:00 a.m. to 4:00 p.m., Thursdays and Fridays from 11:00 a.m. to 11:00 p.m., and Saturdays from 6:00 p.m. to 11:00 p.m.
[su_note note_color="#e5e4e2″ class="infobox1″]Location: 954 Ponce de León Avenue, Maramar Plaza, Miramar.[su_gmap address="954 Ponce de León Avenue, Maramar Plaza, San Juan, PR"]
Telephone: (939) 337-0770
Payment Methods: Major credit cards accepted.

Parking: Yes.[/su_note]
---
---
You might also like
---