Located just a few steps away from the famous Placita de Santurce is Asere Cubano Kitchen/Bar which recently opened to the public with a traditional Cuban menu and a vibrant ambiance that promises fun for all. Asere is 100% Cuban. The menu, crafted by Chef Gabriel Mariño, consists of traditional Cuban dishes with Spanish, African, and French influences which highlight the Caribbean flavors.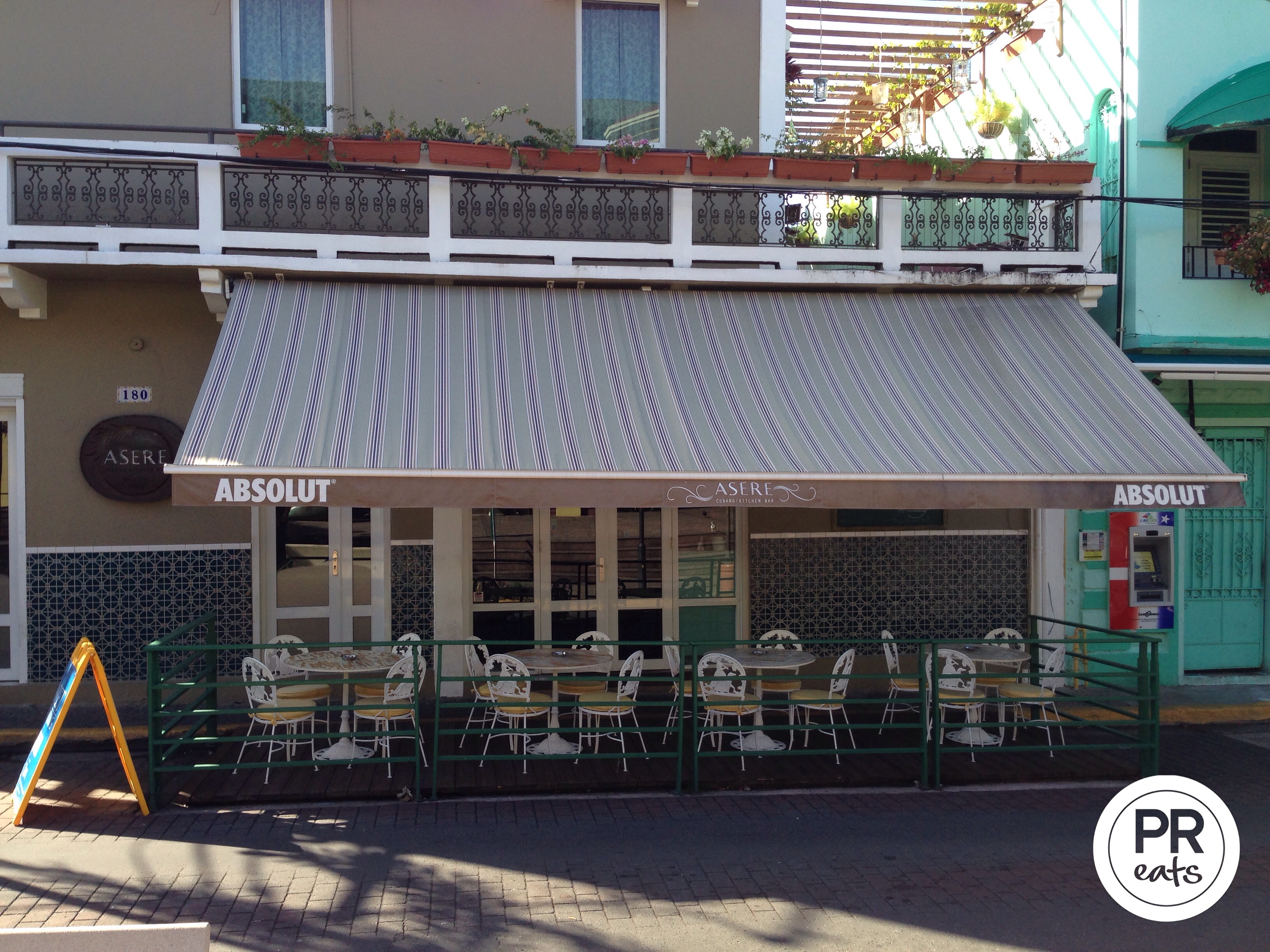 "The place is very special. Everything is authentically Cuban. There are no fusions or complicated combinations. The chef has worried a lot about that so that is how we want to maintain it," stated Hugo Perez, co-owner of the establishment.
The antique Spanish architecture gives life to the two story building designed to make guests live the experience of visiting the legendary Cuba of the 50's and the clandestine world of the subterranean gastronomy. On the first floor, guests will be transported to the elegance and pleasures of the 50's in Cuba. On the second floor, you will find La Carniceria, a clandestine zone where you can enjoy a delicious selection of cocktails while delighting your senses with great music and unique gastronomy while taking in the sights of La Placita.
Some of the traditional dishes featured on the menu are the Cuban style tamales, Ropa Vieja, Aracherra strips (Hanger steak strips), and a wide variety of local and seasonal appetizers. We recommend that when visiting Asere you order the Three Cheese Balls with Guava, each bite is full of sweet and savory goodness and the decadently refreshing Tropical Tuna Tartare, which are our personal favorites.
Our can't miss main dish is hands down the Vaca Frita with a side of Black Beans and Rice. The crispy and flavor packed beef just hit the spot. The dish is topped with a perfectly fried egg. Just imagine that creamy yolk dripping down the beef. Food porn indeed.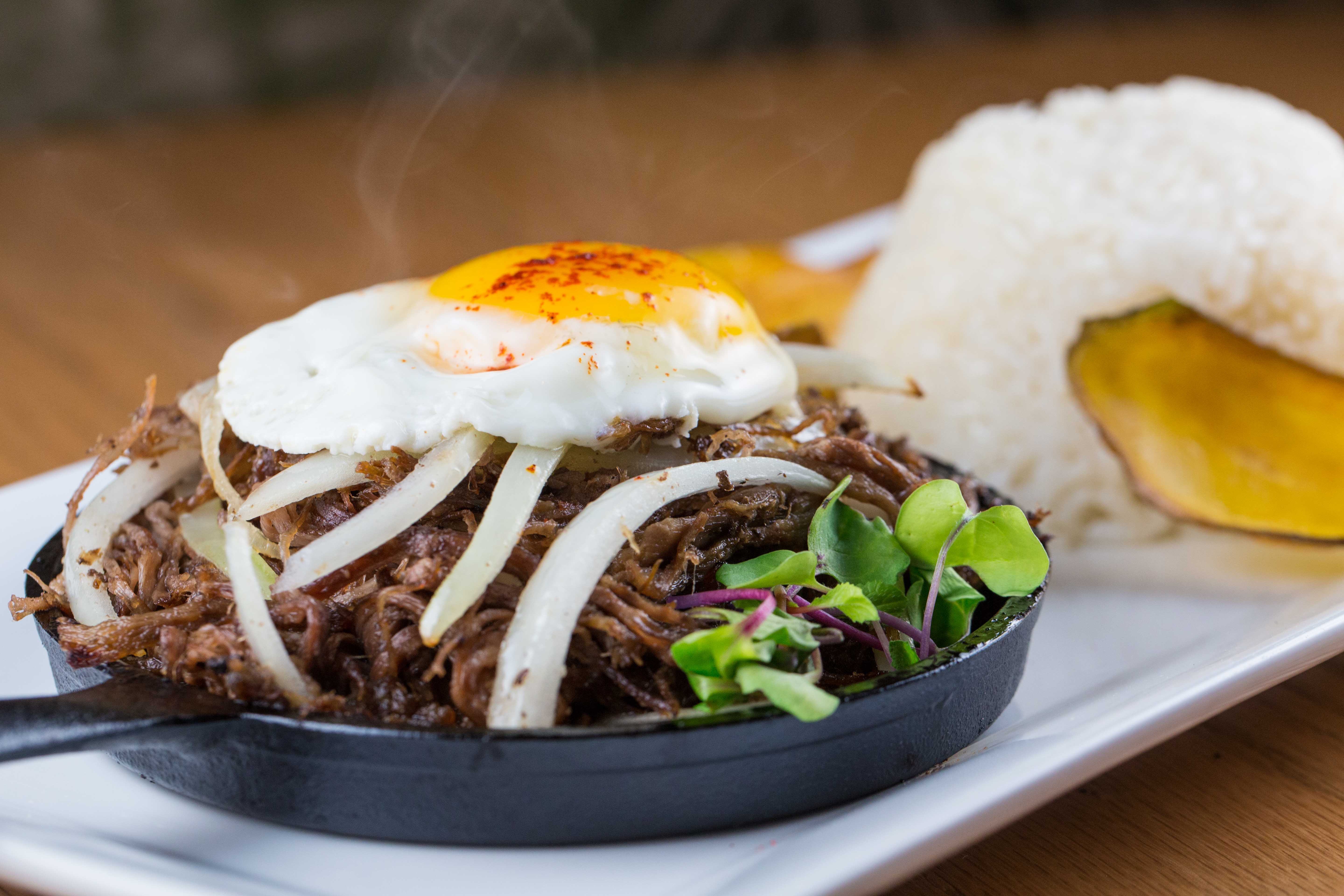 Its not all about the food here in Asere, there is also a wide array of emblematic drinks that will let you savor the magic of Cuban cocktails created with passion, fresh ingredients and cuban mixes. The house cocktail is the Mojito Habanero, which is crafted to pack true Cuban flavor. It contains Yerba Buena (an aromatic Mint leaf), infused with hickory smoke, brown sugar, cinnamon, and Bacardi 8 Rum. While there, make sure you try two of our favorite cocktails, the 20 de mayo (Grey Goose, Hendricks Gin, St. Germain, Cucumber, Basil Leaf and a pinch of Black Pepper) ideal if you are seeking a refreshing and aromatic drink and the Single Malt Lover (Macallan 12, Luxardo Cream Cherry Liqueur, golden raisins, honey infusion, and black walnut bitter) perfect for an after dinner cocktail. I promise you won't be disappointed.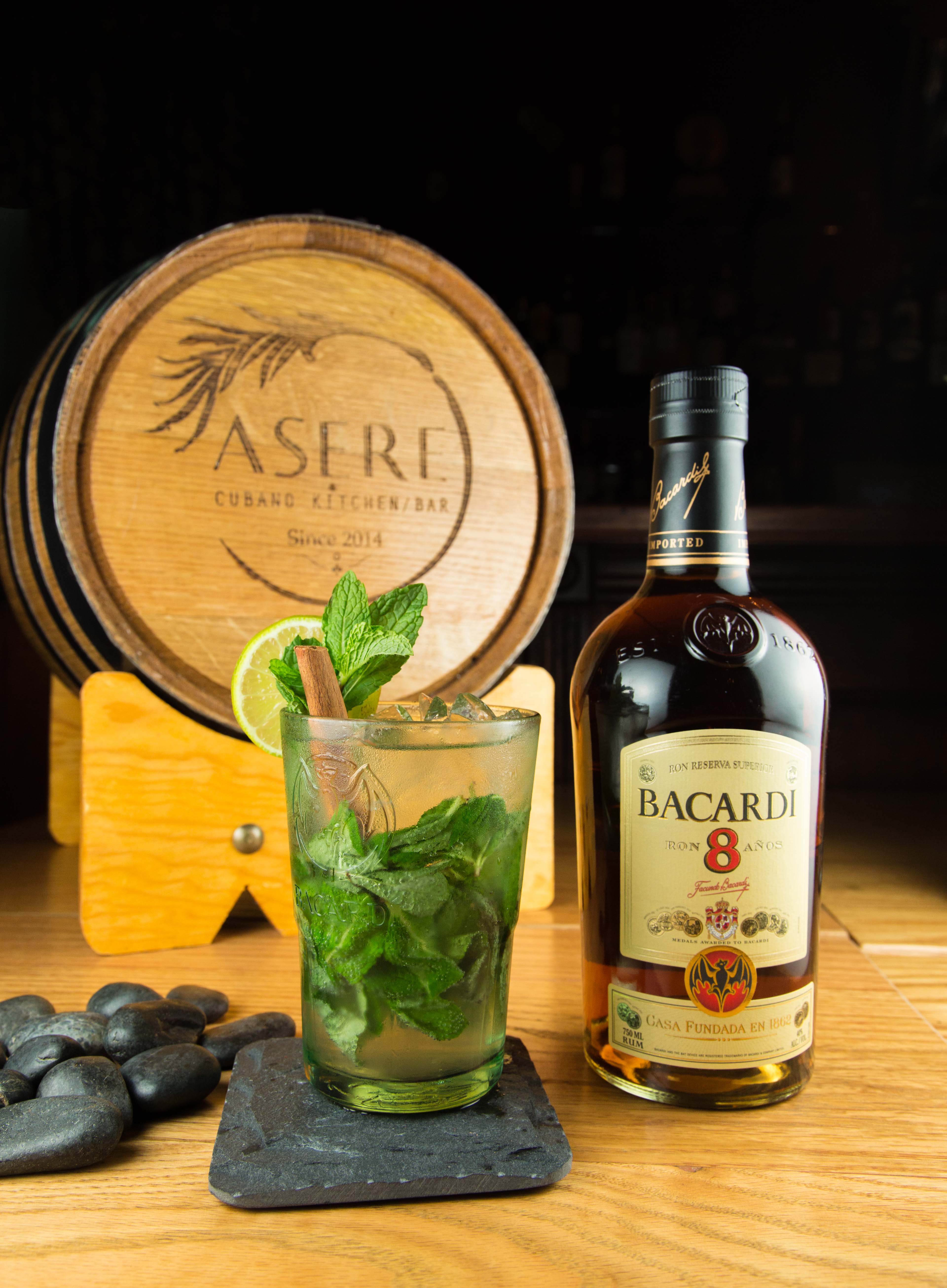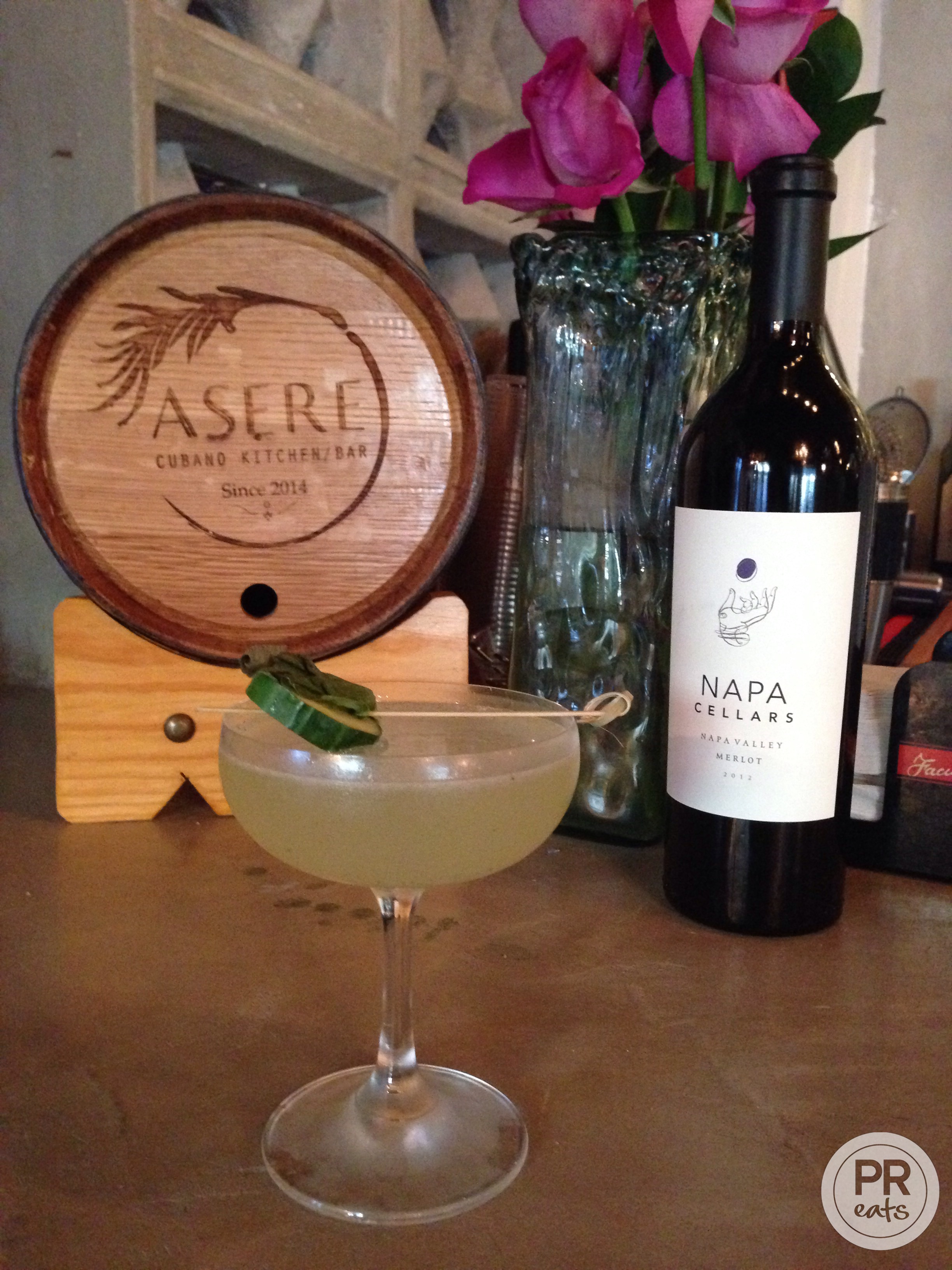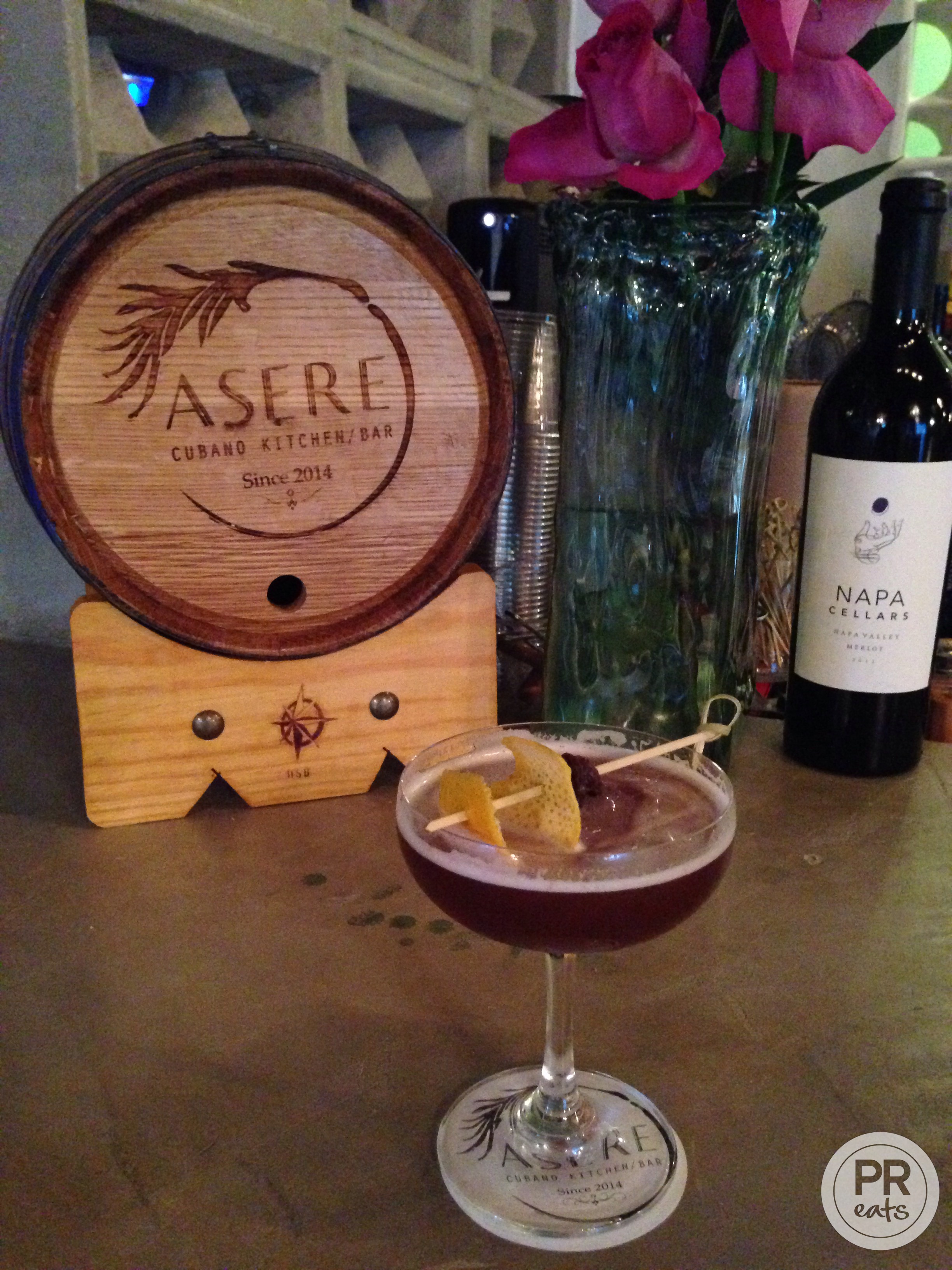 Asere is waiting for you at La Placita de Santurce. It is open Tuesday and Wednesday for dinner from 4:00 p.m to 1:30 a.m. and Thursday through Sunday from 12:00 p.m. to 1:30 a.m.
Come and get it and tell them Puerto Rico Eats sent you.
Location:
180 Dos Hermanos Street, Placita de Santurce, Santurce, Puerto Rico
Telephone: (787)946-3804 (Reservations Highly Recommended)
Payment Methods: All major credit cards accepted

Parking: Valet Parking available.
Comments
comments
---
Asere
,
Asere Cubano Kitchen/Bar
,
Cocktails
,
Cuban
,
foodies
,
La Placita
,
Puerto Rico
,
Puerto Rico Eats
,
Santurce
,
Where to Drink in Puerto Rico
,
Where to Eat in Puerto Rico
---
You might also like
---