In order to save money and time during my lunch hour, I usually bring something I cooked from home to work. I rather spend the money I save on those meals on an unrushed dinner. However, a few weeks ago, I got an offer that I could not refuse. Browsing through my Facebook timeline, I found out that El Ñaqui, one of my favorite food trucks here in Puerto Rico, was serving one of my must have specials: Mac and Cheese stuffed with Pulled Pork. Without thinking twice, I called ahead and placed my order, since due to the popularity of this dish they tend to run out fast and headed their way. Disclaimer: If you have an hour or less for lunch or just want to guarantee yourself a plate of your favorite special, then do what I do and call ahead to place your order. It will be ready as soon as you arrive so you can skip the long lines.
Located in the Guaynabo area, el Ñaqui is parked near the Buchanan military base in Guaynabo (in front of the Texaco Gas Station and Horreo V. Suarez), where it has built a loyal following among the local lunch crowd. Self-described as casual gourmet food on wheels, it is the brainchild of Jose Bengoa, owner and executive chef of El Ñaqui, who attended New York's prestigious French Culinary Institute. Fun fact for those music lovers out there, if the name Jose Bengoa rings a bell it is because for over a few years he was the drummer of Icaro Azul, a locally popular rock band, before trading in his drum sticks for chef knives.
Its menu includes a variety of sandwiches called Ñaquis made from sweet braised short rib, Korean style chicken, ropa vieja style pulled pork, or Asian style skirt steak all featuring unique ingredients and served in a deliciously fluffy and soft sobao bun. Also available are wings, ribs, soups, salads and weekly specials, which they publish on their Facebook page.
You can take your food to go or enjoy it at the sit down area right next to the truck. I did not want to waste any time, so I took my seat and opened the box. The Mac and Cheese was served with a side of coleslaw. The amazing smell oozing from the plate was driving me crazy so I quickly dug in. The fork tender smoky pork and creamy mac and cheese were beyond decadent (YUM!). I savored each heavenly bite.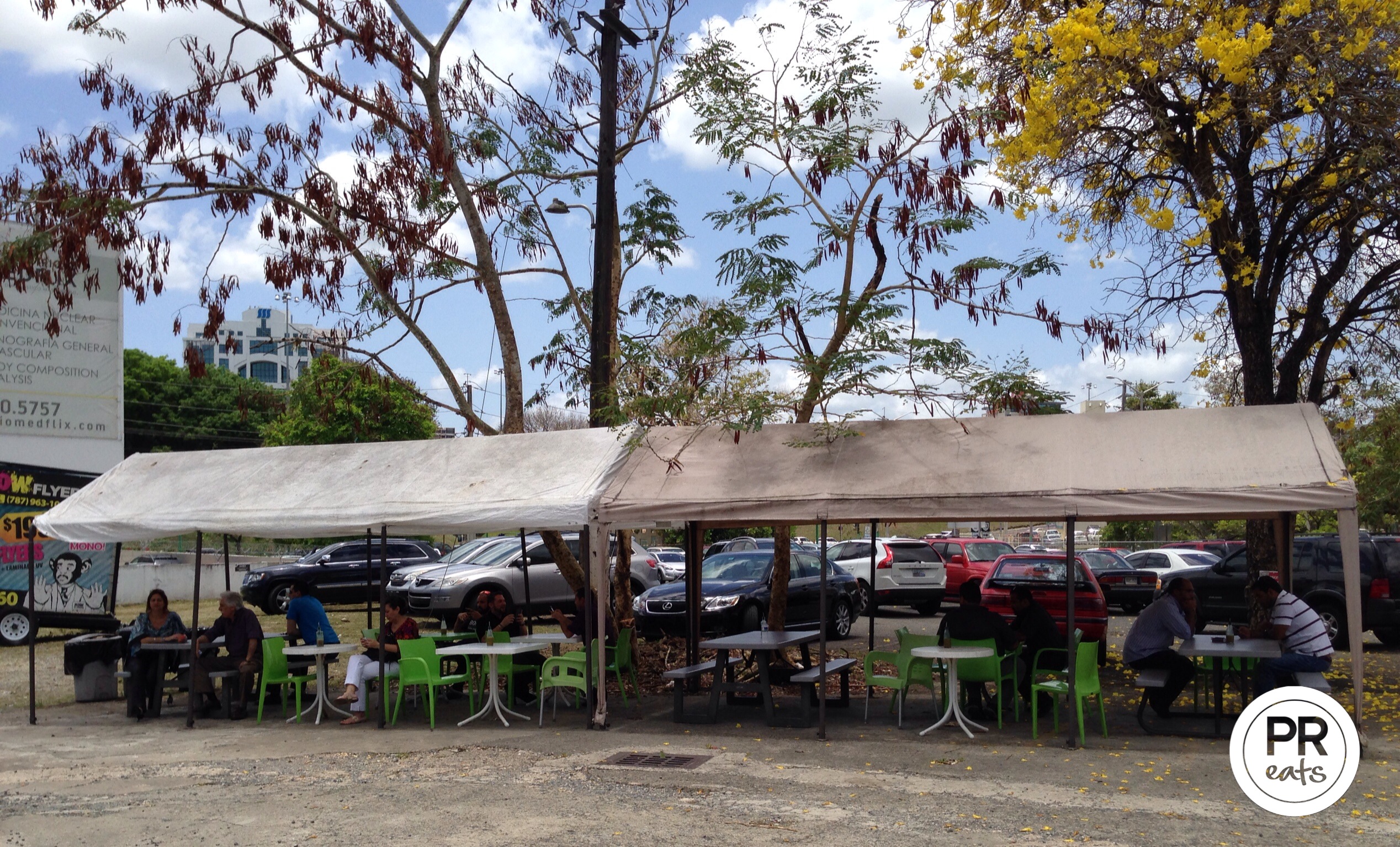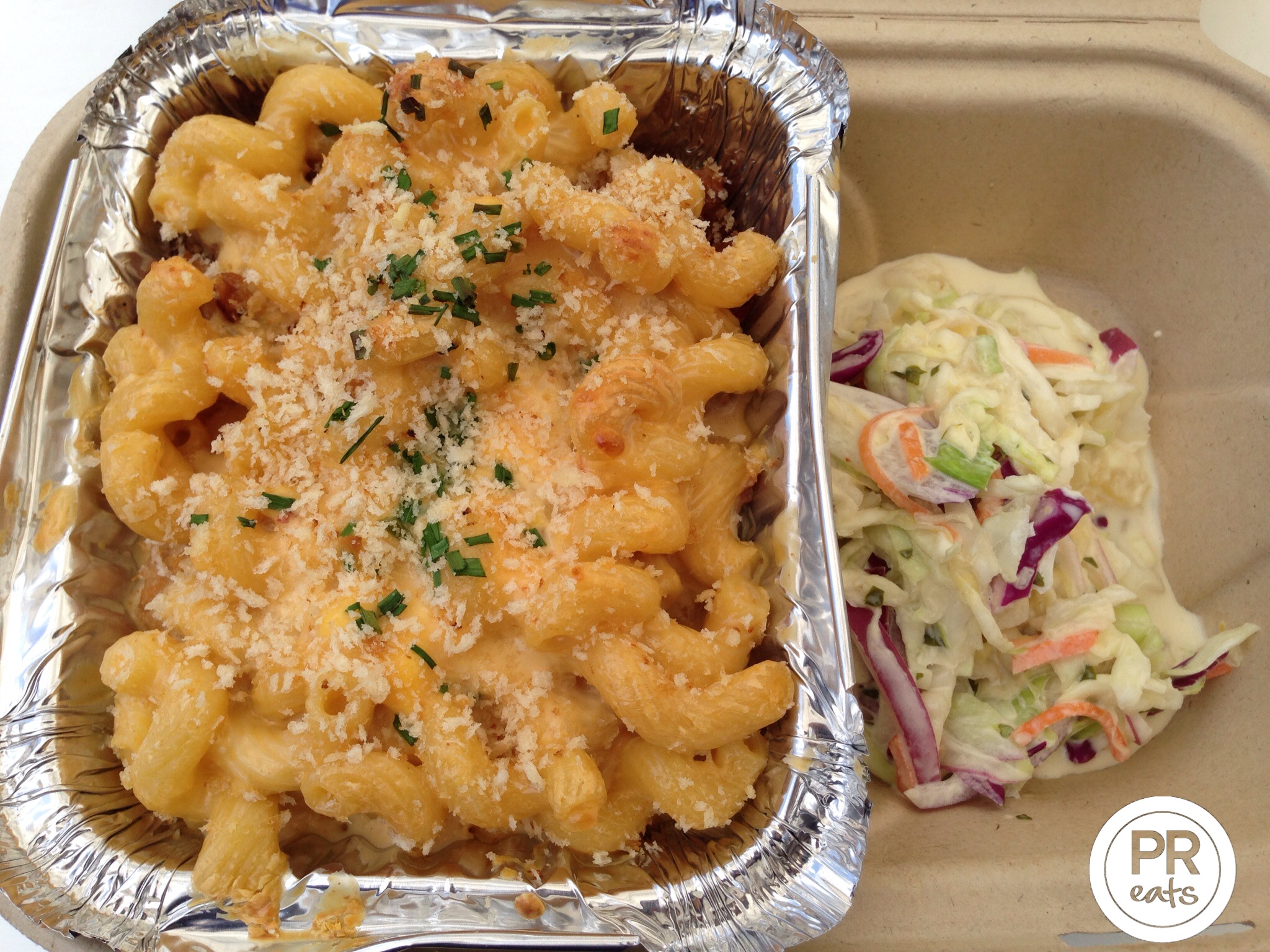 El Ñaqui is not your usual food truck. You can expect high quality meals made with fresh products. The best thing is the price. All items range from $4.00 to $12.00 dollars, a steal if you ask me since El Ñaqui has some specials that are not even available at many local restaurants. They are open for lunch Monday through Friday from 11:00 a.m. to 3:00 p.m and Saturdays 12:00 p.m. to 3:00 p.m. On Fridays and Saturdays, you get a double dose of El Ñaqui since they move the truck to the parking lot of La Hacienda Meat Market located in Altamira and serve delicious eats from 8:30 p.m. to 11:30 p.m.
Location:
Puerto Rico 24, Guaynabo, Puerto Rico
Telephone: (787) 407-3737
Payment Methods: All major credit cards accepted

Parking: Yes
Comments
comments
---
---
You might also like
---