Nestled in an open-air rustic wooden structure between a family recreation area and Hotel Media Luna you will find Ajimojito's. The restaurant is the brainchild of executive chef and owner Juan Nieves who was trained at the Orlando Culinary Academy. We first learned about Ajimojito's after trying a few of their scrumptious eats at the Saborea Food Festival this year. Soon after that, we decided to pay them a visit.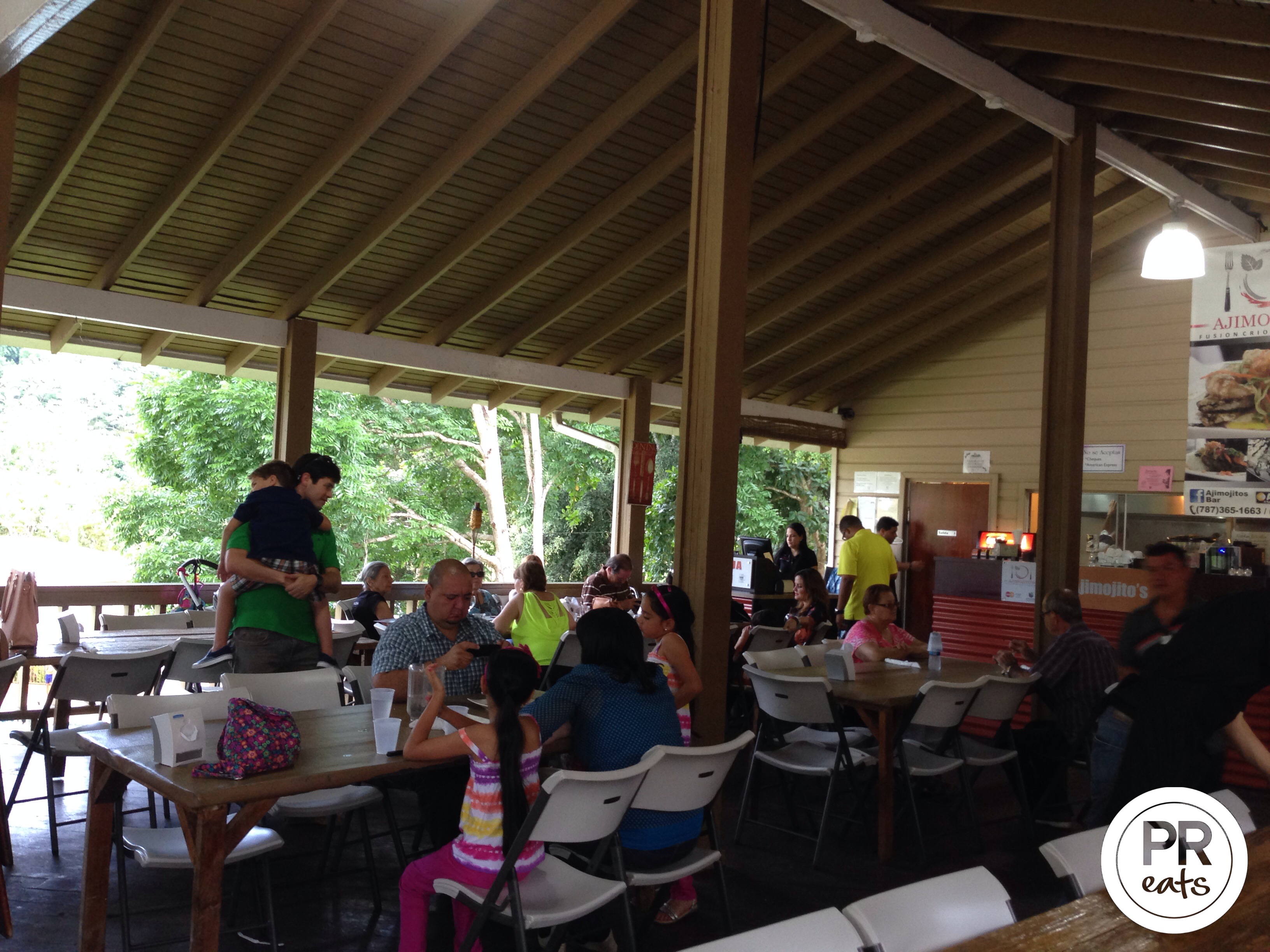 The place was packed, so we were escorted to the bar for drinks while we waited for our table. While there, we got a chance to enjoy the live music they had available and take a peak at the menu. It had a little bit of everything, from local favorites to pastas and hamburgers. Fernando ordered his usual Cuba Libre with Barrilito Rum and I had my Piña Colada, while we both took in the cool breeze and the gorgeous view of the Comerio mountains.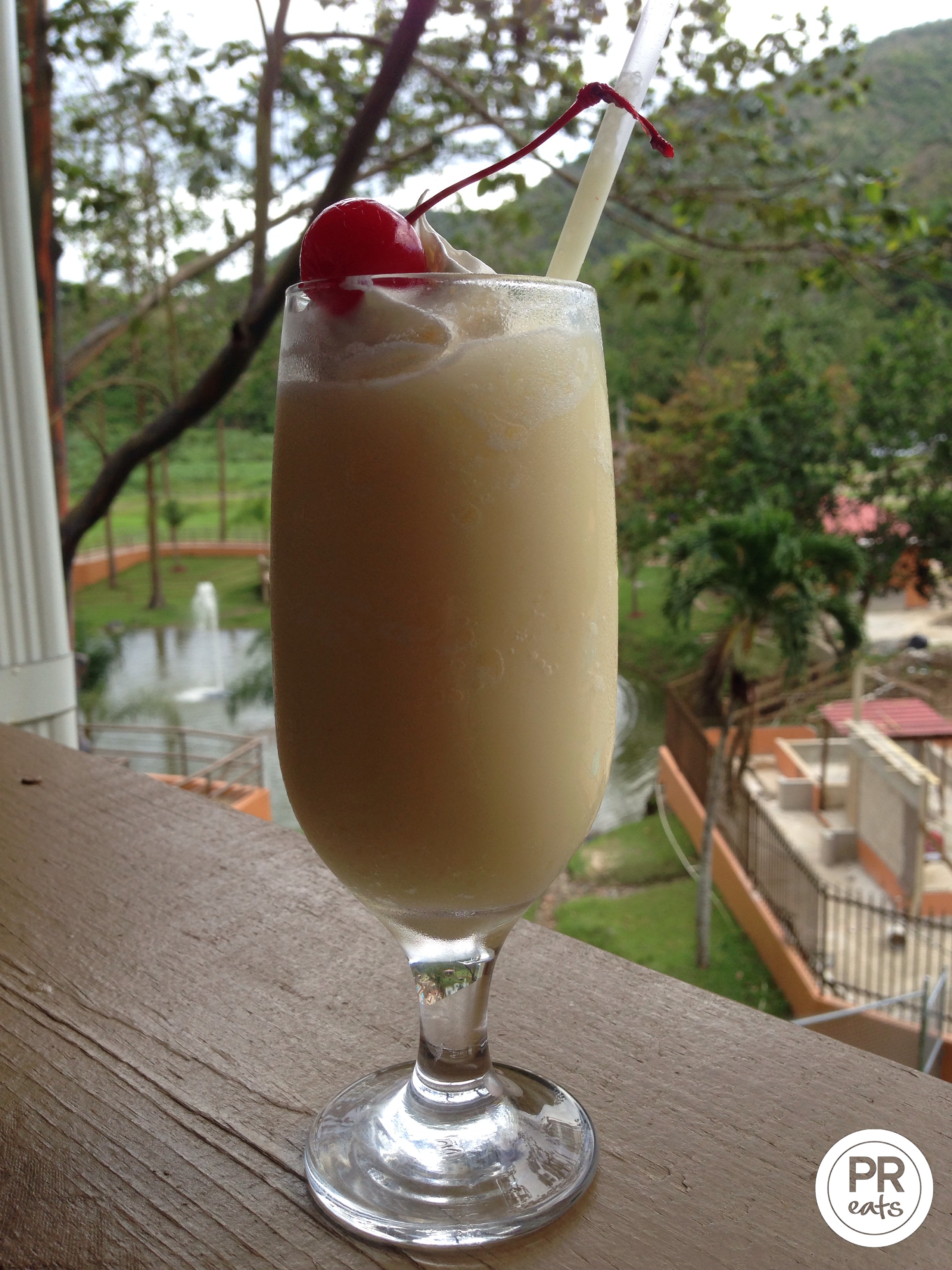 We were starving, so as soon as we were seated we ordered the Coconut Arepas with Conch Salad. The dish was delicious! The light and slightly sweet arepas were the perfect complement to the tender conch salad. A definite must have when visiting Ajimojito's.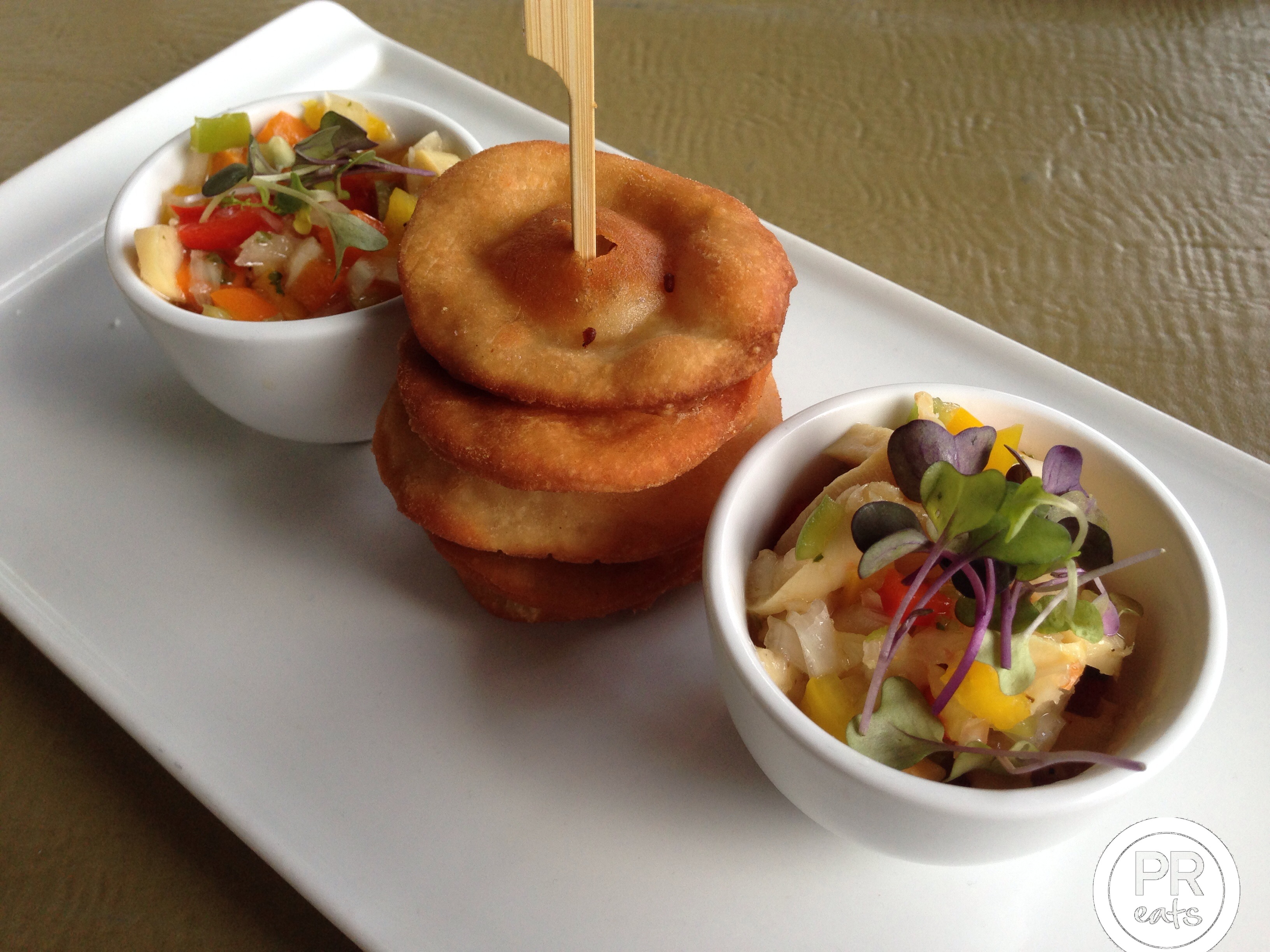 Up next, we ordered as our second appetizer the Crispy Fried Plantains. These babies were topped with Serrano Ham, Chistorras, Manchego Cheese and Caramelized Shallots. It seemed like a great idea on paper, but the strong combination of flavors of the Serrano ham (sweet and nutty), the chistorras (smoky), and the extremely sweet taste of the caramelized shallots seemed to overwhelm the palate rather than complement each other.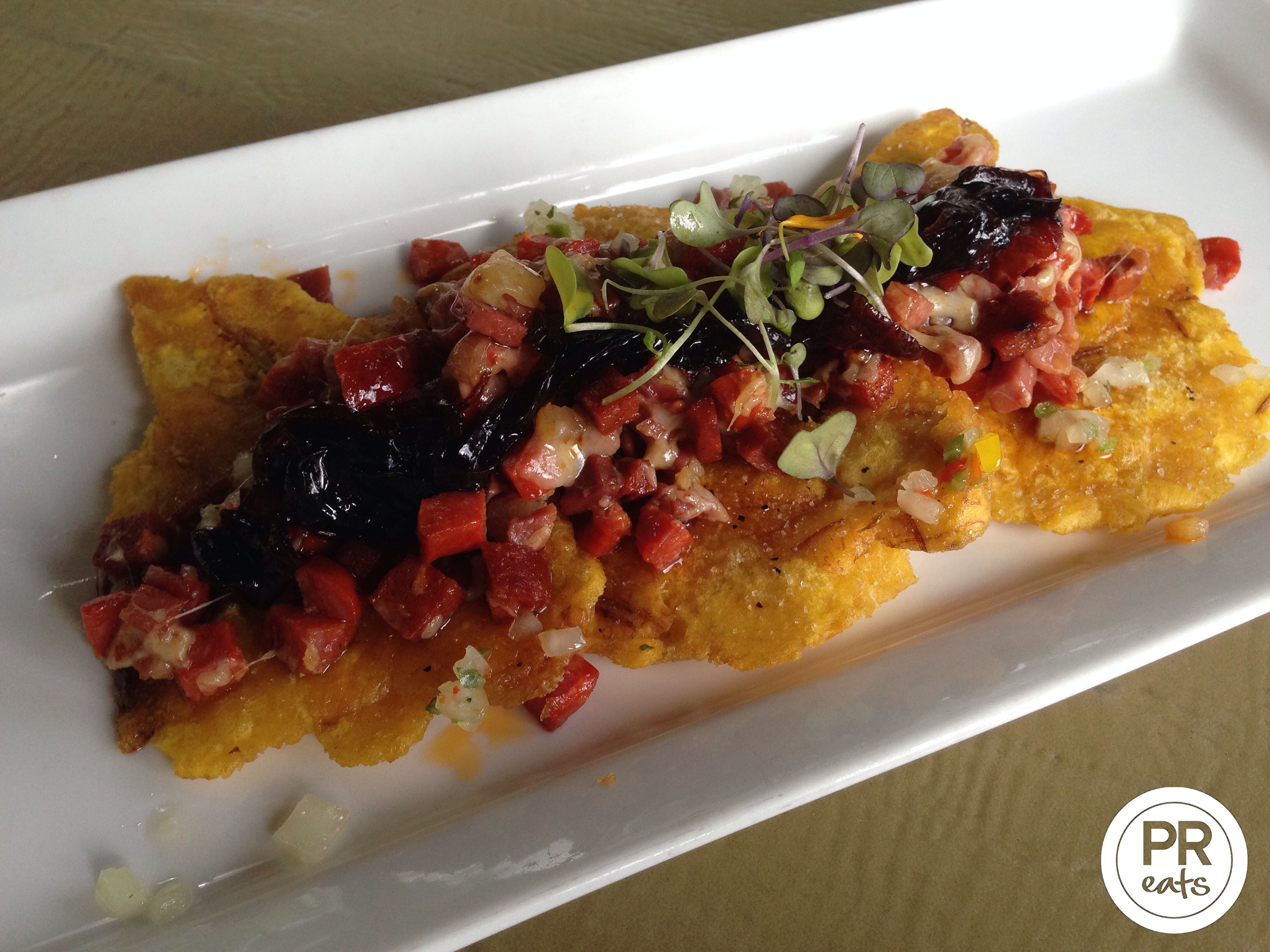 As my main dish, I ordered the Loin Chops stuffed with Sweet Plantains, Prosciutto Ham, Fine Herb Cheese, and Citrus Demi Glace served with a side of Longaniza Risotto. The Loin Chops were incredibly tender, moist and packed with flavor. The saltiness of the Prosciutto ham paired with the sweetness of the sweet plantains proved to be the perfect pairing to the dish. Oh and don't get me started on that Longaniza Risotto (YUM!). The slightly spicy longaniza taste and the creamy risotto were simply mouthwatering.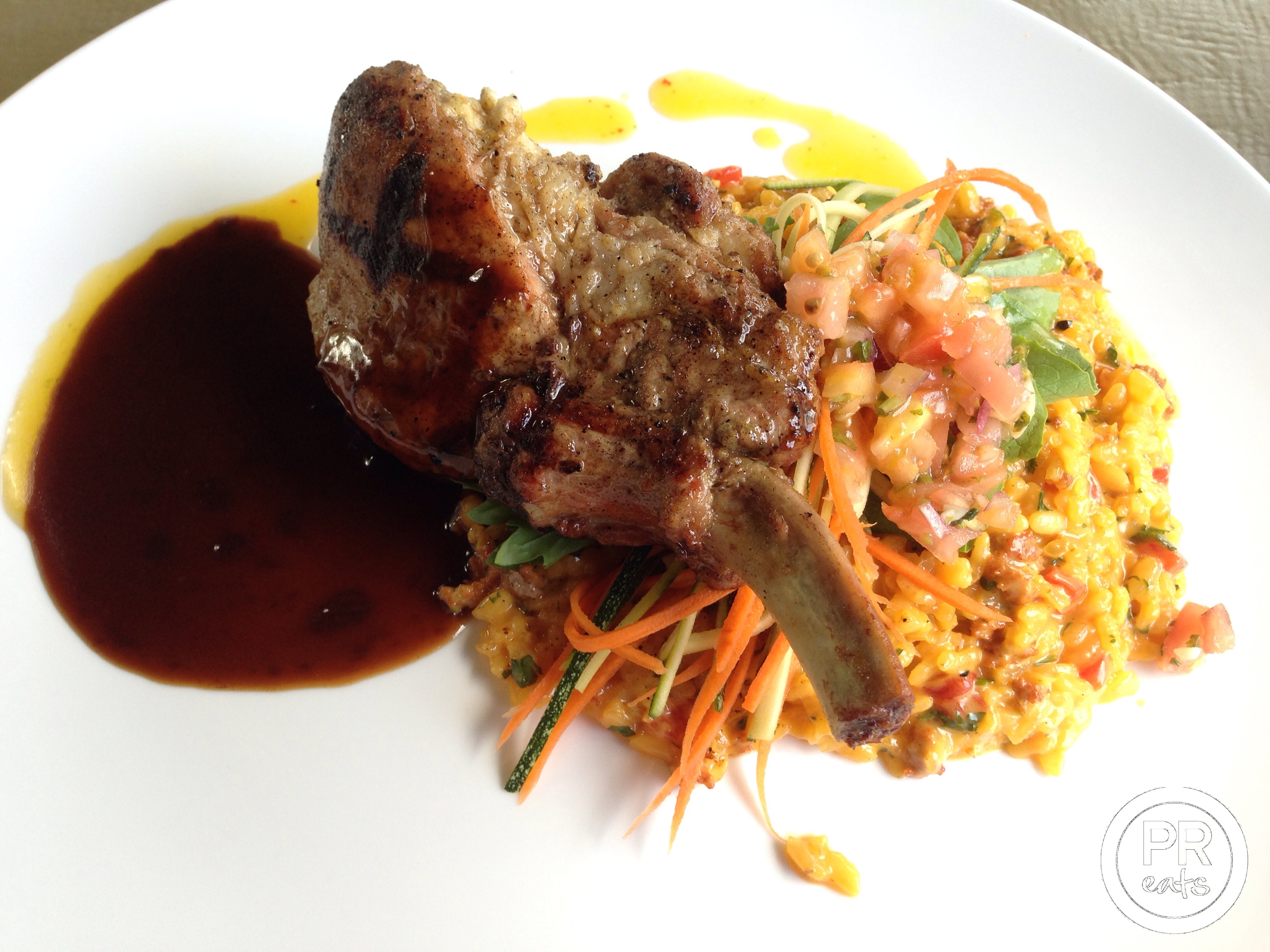 Fernando ordered the Lamb Chops, which were cooked over an open fire and glazed with mustard, aromatic herbs, and a Chianti reduction. They were served with a side of Mamposteao Rice. Even though the Lamb Chops were a bit overcooked, we enjoy them medium rare and they were cooked medium well, the dish was a crowd pleaser.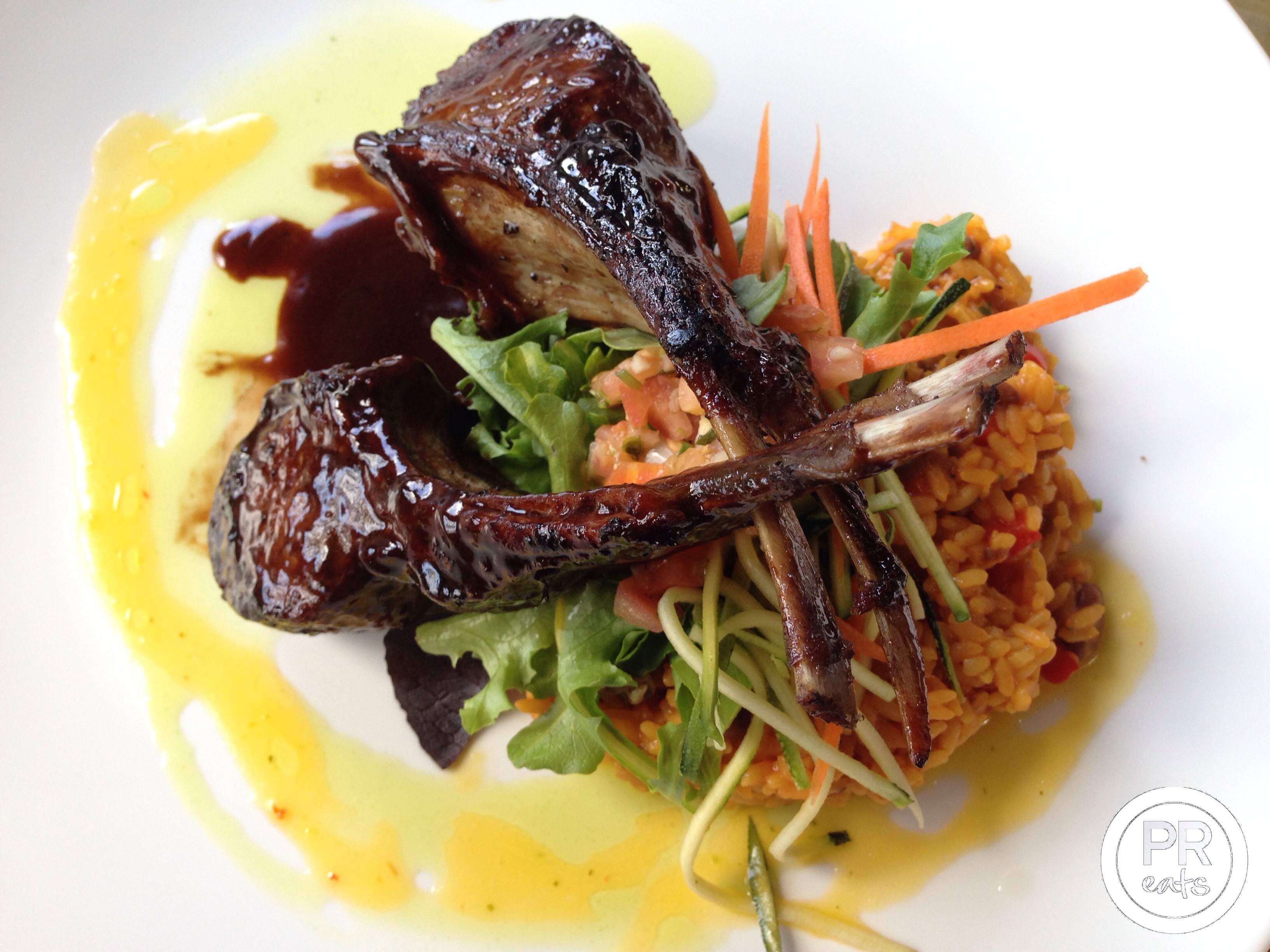 Ajimojito's has more of a family atmosphere, so I would not recommend this as a date night type of joint. They offer good food made with fresh local products, generous portions, and attentive service. The appetizers range from $3.00 to $10.00 dollars and main courses from $9.00 to $20.00, which I consider a great bargain for the high quality food being served there.
Location:
Doña Elena, Media Luna Sector,
Road 167, Km. 1.4, Comerio, Puerto Rico
Telephone: (787) 914-5837 (Reservations highly recommended)
Payment Methods: All major credit cards accepted

Parking: Yes.
Comments
comments
---
---
You might also like
---