A few months ago, I found out about an amazing project called Underground Dining Club (UDC). What is it? Well, imagine an intimate dinner at an undisclosed location (until 24hrs prior to the event) where you and approximately 15 other strangers will have the pleasure of enjoying a multi-course meal prepared by the amazing Chef María Mercedes Grubb (Chef María) and her staff. Each dinner has a particular theme (whether it be asian, french, bbq, etc.) and each course is paired with the perfect drink (wine, beer, champagne, etc.) to enhance the tasting experience.  Last month, Fernando (my husband) and I got a chance to attend one of these dinners. The theme was Chinatown Walkabout Dim Sum & Hot Pot and the food was delicious. Before the tasting of each dish, Chef María delighted us with her knowledge and commentary on each dish.
After the dinner, we had the pleasure of meeting Chef Maria and that's when we learned about her upcoming business venture Gallo Negro. After a few weeks anxiously awaiting for the opening of the restaurant, Gallo Negro finally made its debut on July 9, 2013 and Santurce would never be the same again.
Fernando and I got a chance to check out Gallo Negro two days after it opened. When we arrived, we were immediately drawn to the beautiful bar which was fully stocked with an amazing selection of liquors; most of them not available anywhere else in Puerto Rico since they are brought directly from New York City. There we met Javy Rojas, Gallo Negro's in house mixologist and runner up World Class Puerto Rico Bartender. We started off the night with one of our favorite japanese whiskeys: Yamasaki. As a big fan of the "old fashioned" cocktail, and having difficulty finding a place in Puerto Rico were it actually tasted like it was supposed to, we decided to order one and put the bartender to the test. I can safely say it has been one of the best "old fashioned" I have tasted in Puerto Rico.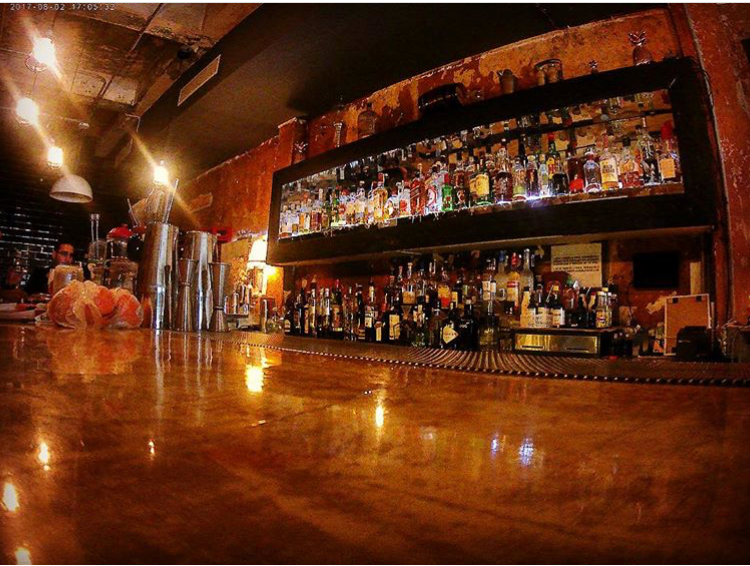 After a few drinks at the bar, Javy (the bartender) showed us the menu. The Duck Confit Korean BBQ, Kimchi, Rice, Daikon and Gochujang Sauce Lettuce Wrap appetizer quickly caught our eyes and we were not disappointed. The duck was cooked to perfection and the medium spicy gochujang sauce had an addictive kick of heat. We then ordered the KFC (Korean Fried Chicken). Crispy on the outside and packing tons of flavor. We are sure this will be a crowd favorite at Gallo Negro.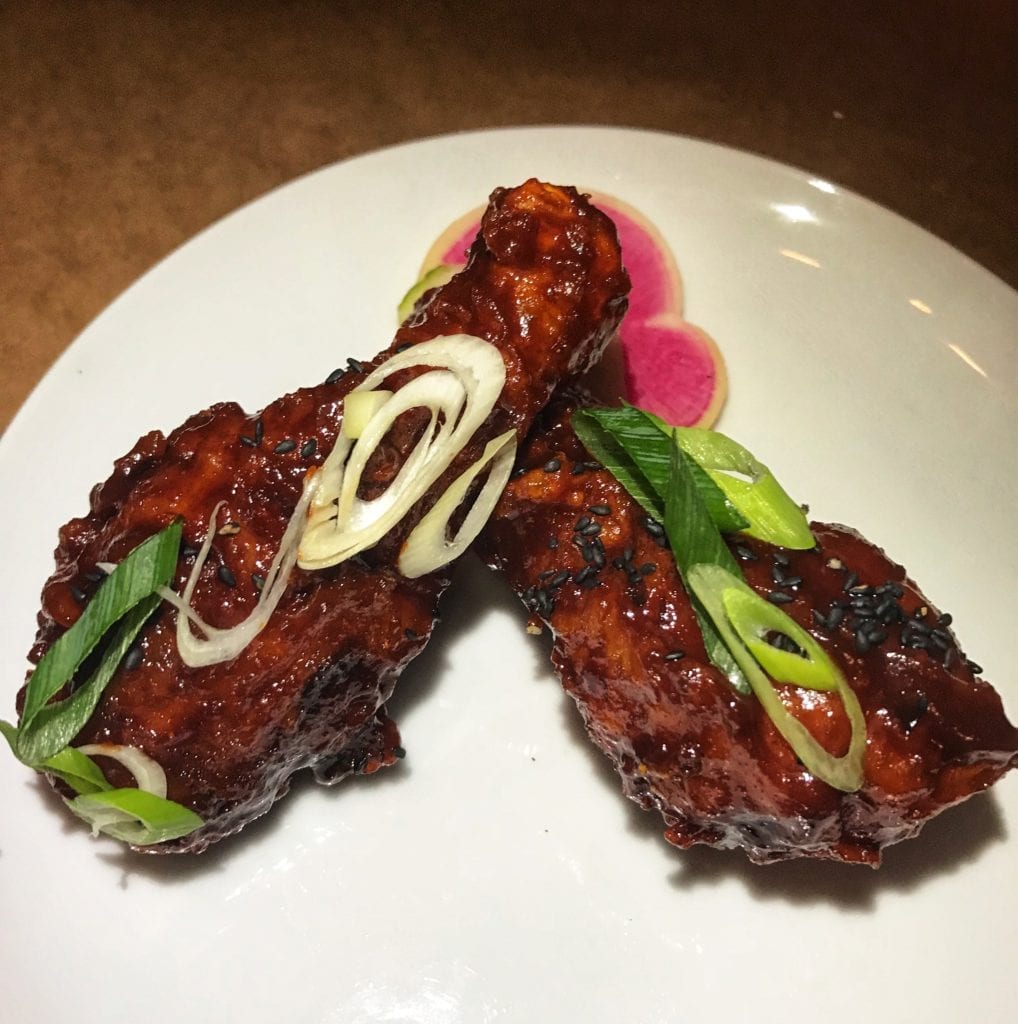 We then moved on to the entrées. Fernando ordered the classic french dish Coq Au Vin (a braise of chicken cooked with wine, onions, lardons, and mushrooms) while I ordered the Pato a la 15 which consists of a mushroom risotto topped with a cooked duck breast and a ginger acerola sauce. Both dishes were simply heaven on a plate. To finish the dinner, we enjoyed a nice glass of Midnight Moon Apple Pie as our apéritif which tastes like a mixture of apple pie and cinnamon. It was the perfect finish to a fabulous meal.
The best thing about Gallo Negro is that you will never get bored with the menu since Chef Maria changes it on a regular basis.  Thus, each week you will get to try different dishes, many of them not available in other restaurants on the island. Chef Maria's love of international cuisine and gifted hands will provide you with a decadent culinary experience your taste buds will not soon forget. In sum, if you are in Santurce, do not miss out on checking out Gallo Negro. I promise you will not be disappointed. You can check out their schedule and menu on their Facebook page.
[su_note note_color="#e5e4e2″ class="infobox1″]Location:
1107 Ponce de León Ave. (Parada 16) right in front of the Electric Power Authority building (AEE).
[su_gmap address="Gallo Negro"]
Telephone: (787) 554-5445
Payment Methods: Major credit cards accepted.

Parking: The establishment has no parking available, however, you can park on the adjacent streets.[/su_note]
---
Cocktails
,
Coq Au Vin
,
Cuisine
,
Duck Confit
,
foodie
,
Gallo Negro
,
international
,
Korean BBQ
,
Old Fashioned
,
Puerto Rico
,
Restaurants
,
Santurce
,
Where to Drink in Puerto Rico
,
Where to Eat in Puerto Rico
---
You might also like
---